Samsung have been releasing some impressively spec'd phones recently including the WM 6.1 powered Omnia with 8GB of internal memory and the S60 3rd Edition powered INNOV8 (i8510) with 8 megapixel camera and 8GB or 16GB of internal memory.
Unfortunately the INNOV8 (i8510) didn't seem to see much love in the UK, I don't recall any of the main carriers stocking it on their website, and they certainly don't seem to now. It is available from 3rd party companies such as mobiles.co.uk but in general only the 8GB version is available, it is also available Sim free from other online retailers but it can be pushing on £500 to buy.
However a follow up to the i8510 has now been revealed which is the Samsung Acme i8910. Hopefully this phone will get a little more love compared to the i8510 as it seems to of retained the excellent specification with some nice little improvements.
The Acme i8910 will run Symbian S60 5th Edition OS, it will have a glass Glass AMOLED touch screen display, 8 GB or16 GB internal memory, HD video recording, DLNA and DivX support HDMI output, 3.5mm audio jack, Wi-Fi, and GPS.
So it certainly looks like a beast of a phone, and will definitely act as competition to Nokia's N97.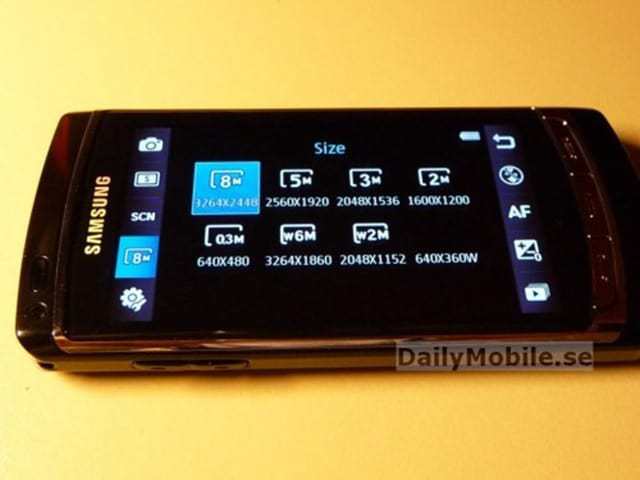 More photos and a comparison to its predecessor after the jump.
Original story via BGR via Daily Mobile