The Acer Aspire Revo is available via Amazon for £316.23, £263.98 and £149.99 respectively.
Oh yes it looks like the much anticipated Ion-based computers are starting to be launched. Acer is launching what amounts to NVIDIA's first Ion-based nettop.
The AspireRevo will have a 1.6GHz Intel Atom 230 processor, up to 4GB of RAM, up to 250GB of HDD space, a 4-in-1 card reader, HDMI / VGA outputs, gigabit Ethernet, six USB 2.0 sockets, audio in / out, Windows Vista Home Premium / Basic and a svelte black and white enclosure that measures just 7.1- x 7.1- x 1.2-inches.
Thanks to the Ion based GPU the AspireRevo will play nicely with 1080p content such as Blu-Ray, DirectX 10 and some less demanding games.
No actual wording on the release date or pricing but it should be within Q2.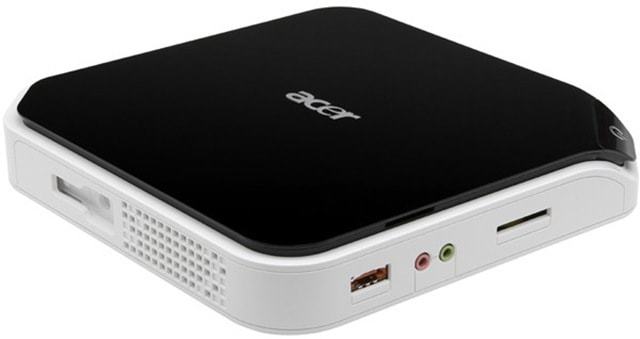 via Engadget