Swiss luxury watch-marker Tag Heuer has finally launched their long anticipated smartwatch. The Connected is an Android Wear smart watch and will retail for £1100.
The watch is made from lightweight titanium materials and features a large round face, 3D bezel and button to give it a traditional look despite being smart.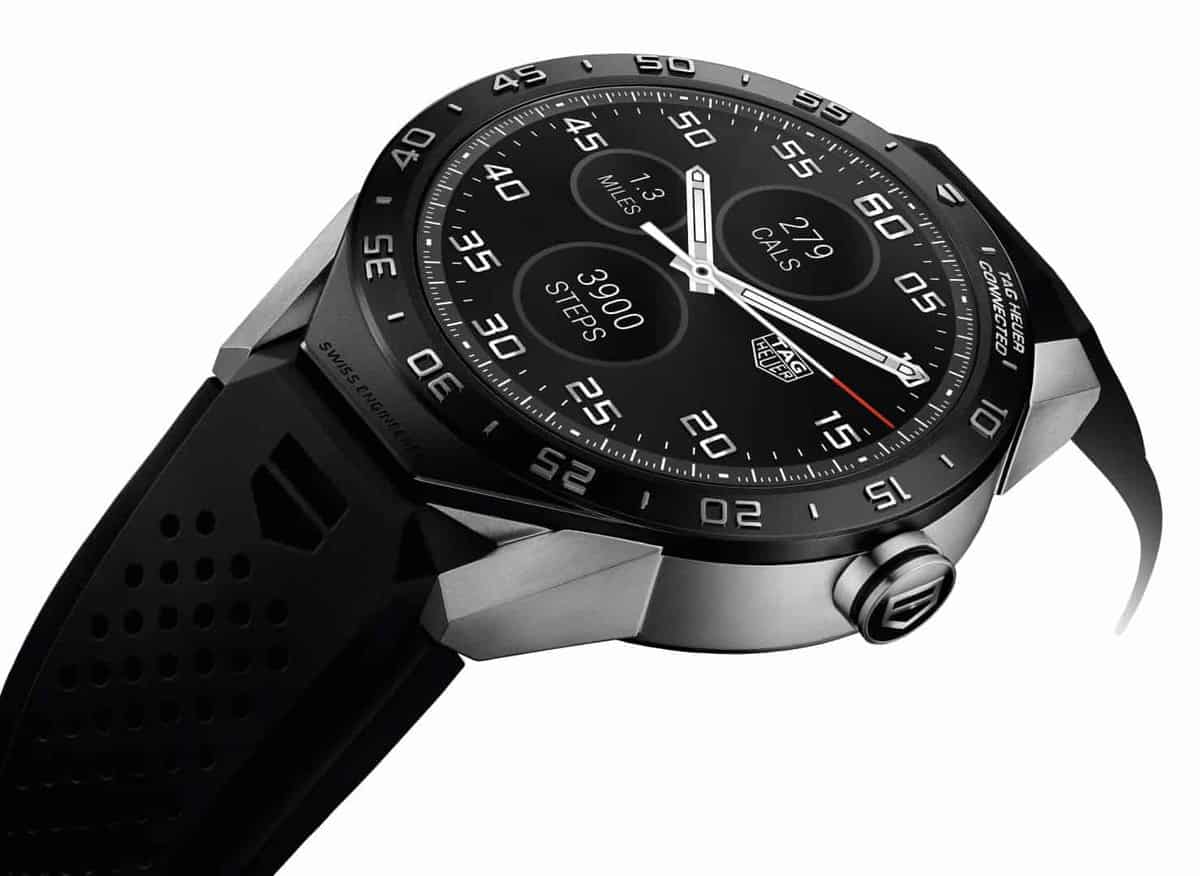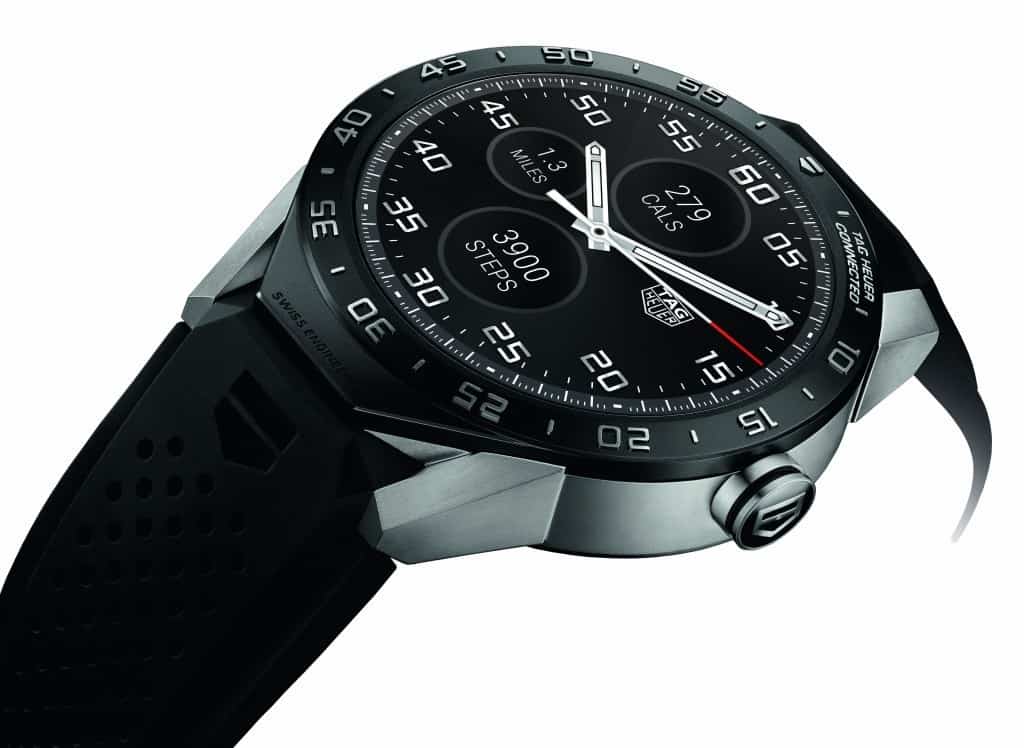 There is also a brushed titanium button on the side for some control without constantly needing to smudge the screen with fingers.
The strap is vulcanised an is available in 7 different colours. The watch is also IP67 splash resistant.
The specification of the watch is a 1.6GHz dual-core processor, 1GB of RAM and 4GB of storage. Connectivity works through 2.4GHz Wi-Fi and Bluetooth 4.1 LE. The display is a 1.5-inch 360 x 360 LTPS LCD screen for 240ppi encased in scratch resistant sapphire crystal.
The batter is 410mAh battery for up to 25 hours of use on a charge and comes with a wireless charger.
Unlike many other smart watches, the Tag does not come with a hear rate sensor.
The most interesting aspect of the release is that after 2 years you can trade the watch in for a mechanical option + an additional fee of $1,500 (presumably £1100 in the UK). This could make it a very tempting offer as it reducing the limited life of a smartwatch to something more permanent with a mechanical option. The concern is what watch can you get for the additional fee, the cheapest F1 watch is just £750. However, the cheapest Carrera that we can find is £1850 which would make it a pretty decent deal.
We thing it is definitely the best looking smart watch out their but it will be interesting what sort of success Tag sees from this.
The watch should be available from the 30th of November.