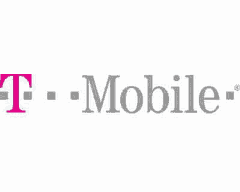 T-Mobile has topped the tables of an independent mobile broadband performance test by P3 Solutions for the second consecutive quarter.
The testing compares mobile broadband providers measuring customer experiences during peak hours in 16 cities throughout the UK. The tests include visiting the most popular websites such as the BBC, Ebay, Bebo and Google, as well as a 90-second YouTube clip, a 90-second 512Kbps streaming video as well as SMTP and IMAP based e-mail services.
T-Mobile came top in the web-browsing experience, on average 35% faster than the closest competitor, fastest for sending and receiving e-mail with attachments, and had the best upload speeds, 59% faster than the next competitor. T-Mobile were beaten to number one on download speed however, coming second with an average of 1 Mbps, with the fastest coming just shy of 1.5 Mbps.