Spying on someone's cell phone starts with noticing their suspicious behavior. It could be your teenage kid, spouse, or an employee who just came the other day. We always discourage spying for illegal means.
On the other hand, when it involves the three scenarios, we can gladly help. Today, spying a phone can be done without touching it. If you have a few details about the targeted device, it can be done with absolute precaution.
Millions of people have used the solution we are going to talk about in more than 190 countries. Let's see why they have preferred it and how you can use it to your advantage too.
Part 1: Spyier Cell Phone Spy – No Cell Phone Touching
The power of spying with Spyier is portrayed by its ability to remain undetected. So, apart from world-wide use, major news outlets such as CNET and Lifewire have also shed light on it. It has the stealth mode feature that enables it to hide from the phone's app's display.
Therefore, setting it up will give out no clue after completion. People have used it on both Android and iOS devices, and there was no rooting or jailbreaking witnessed.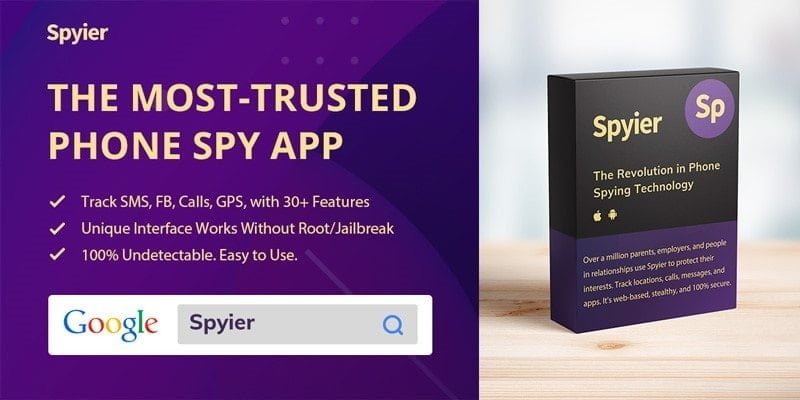 This is because it has the cutting edge technologies that do not require phone compromising techniques to work. If your target has an iOS device, spying can be done using the iCloud login details only.
After registering an account, Spyier will demand the iCloud verification. That is when you feed it with the right details, and that's it. Once the synchronization is complete, you will get all the phone activities from calls to the stored media files.
Apple devices actually prove that you can use Spyier to spy on cell phone without installing software on target phone. Spying on Android without touching it is also possible. The solution however demands a one-time installation on the targeted phone.
It's during the installation that you have to activate the stealth mode. After that, you are free to use any device to spy on the phone. When it's time to spy, here is what Spyier reveals:
 Part 2: What Can Spyier Spy?
All the calls made or received on the phone
All the sent and received messages. In Phones, you will also see the deleted ones
Browsing history
Real-time location and previously visited places
Geofencing alerts when the target goes to restricted places
Social media activities from all the platforms
Stored photos and videos which are also downloadable
SIM Card details and location. You also receive SIM swap updates
All the installed third-party applications
Keylogger information where you see all the typed reports from the phone
Spyier gives you the convenience of seeing all of these and more right where you are. The control panel is entirely web-based, and it works with all browsers. The only limitation you will be facing is your internet connection.
It also protects the data from external attacks. The dashboard gets the data from the secure cloud, which syncs the information from the phone when you log in. Therefore, nothing is stored if you are not in your account.
Part 3: How to Spy with Spyier without Touching the Cell Phone
What You Need
Spyier is compatible with Android 4.0 and above. Get the device to install the app
In iPhones, it works with iOS 7.0 or later. Use the iCloud ID to spy on the phone
Internet connection
Email address
Steps to Start the Spying Process
Step 1: Register an account on Spyier's website. You only need an email address and a password to do that. Next, choose between the Android and iOS icon depending on what your target is using.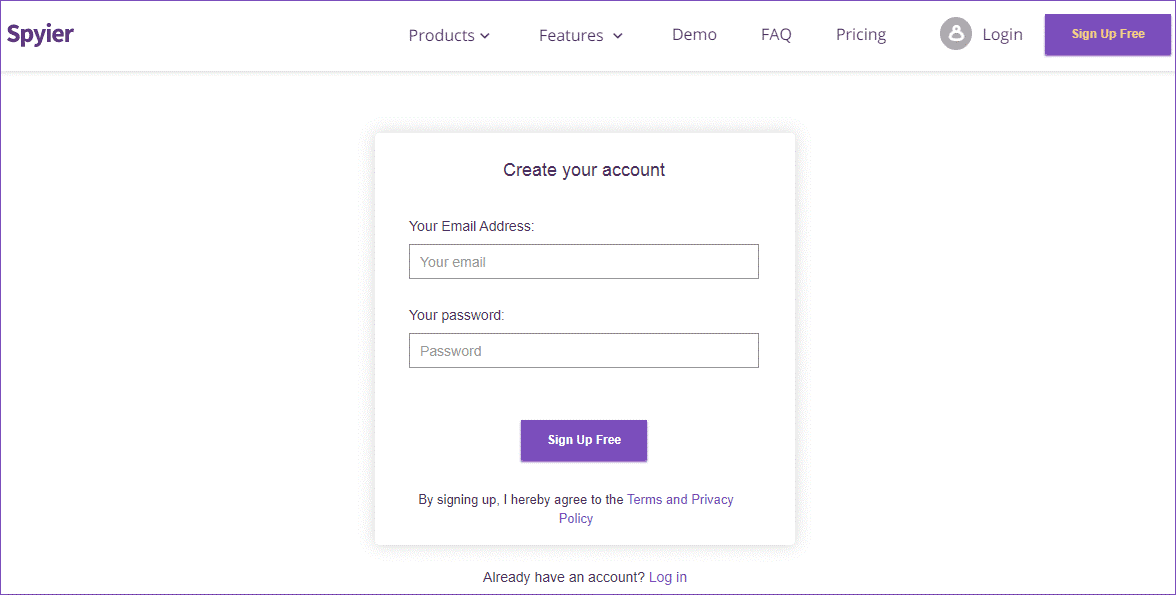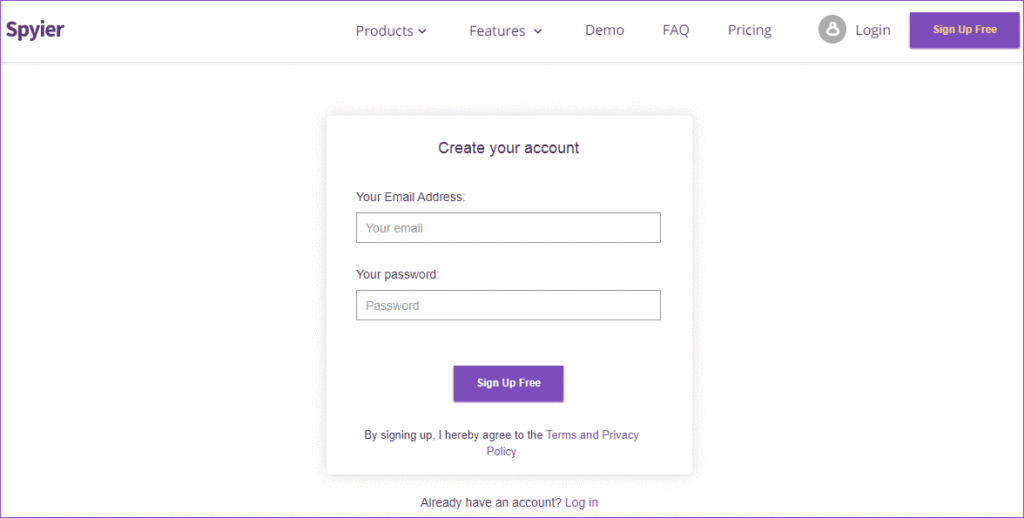 Step 2: Choose a suiting plan in the ones available. You will later receive a confirmation email with the receipt, setup instructions and the login details. If you are spying an Android, there will also be a download link.
Step 3: In iOS, login to your account after the email and verify the phone's iCloud credentials. After that, select the phone you need to spy and wait for the syncing to complete.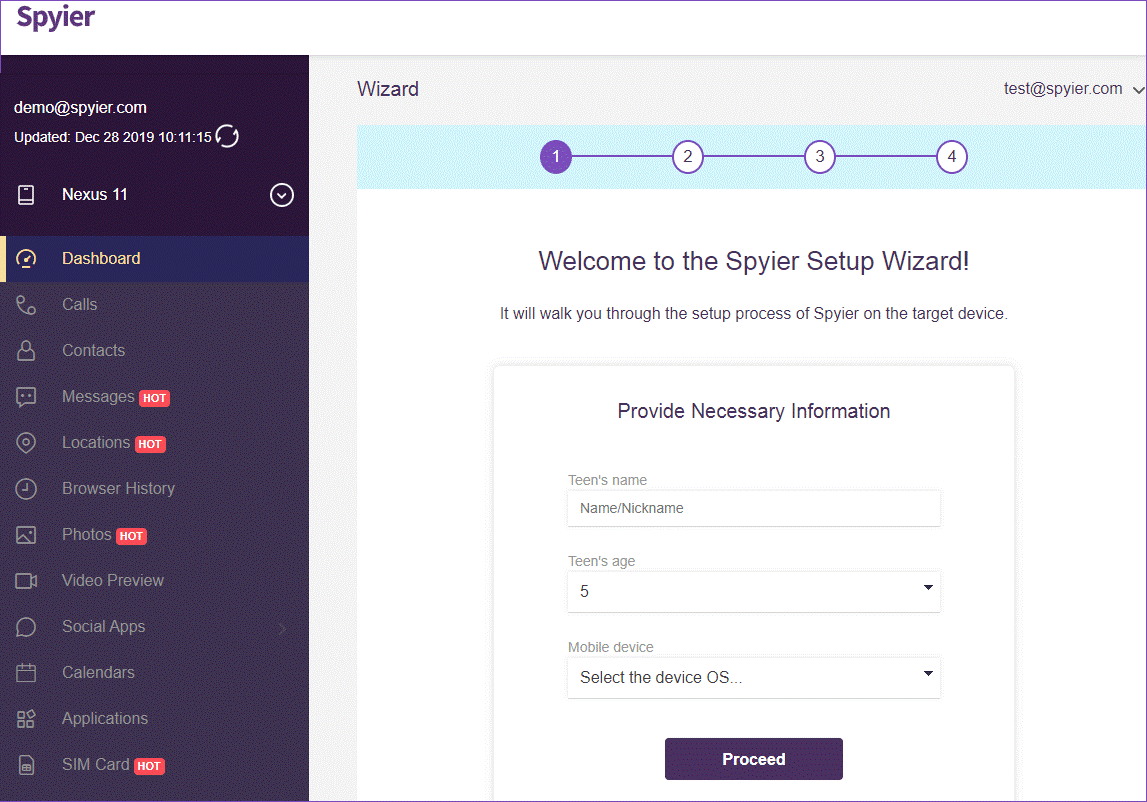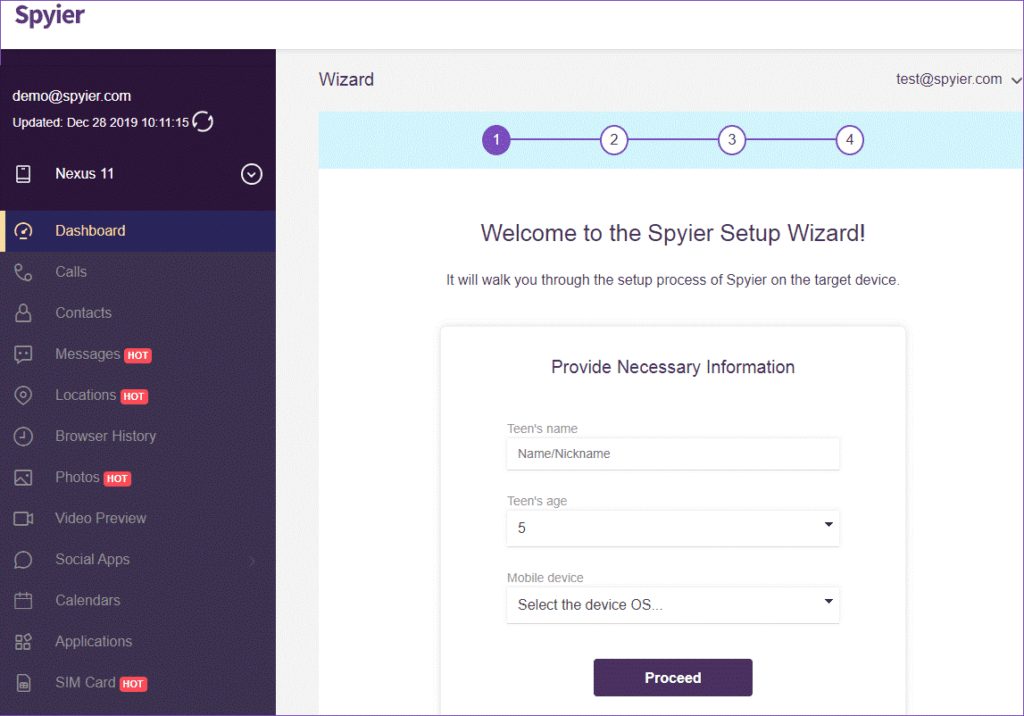 Step 4: In Android, use the link sent via your email to install Spyier on the victim's phone. Ensure that you activate stealth mode before finishing up with the installation.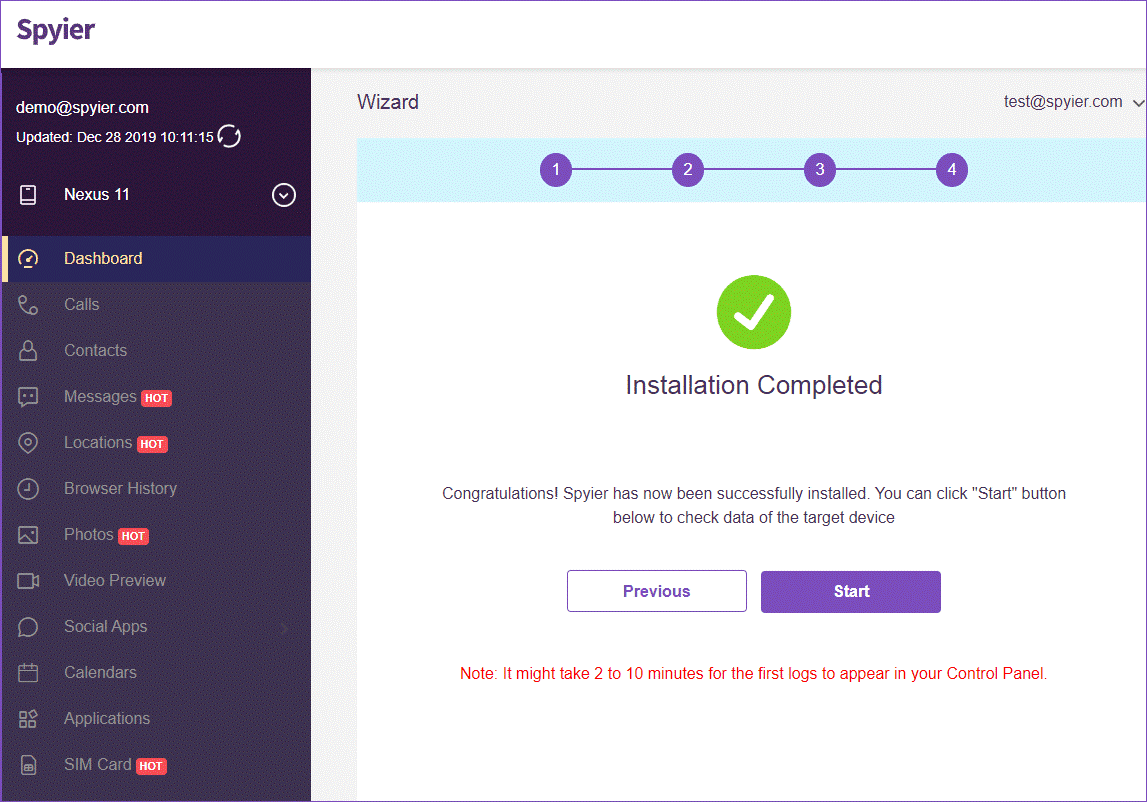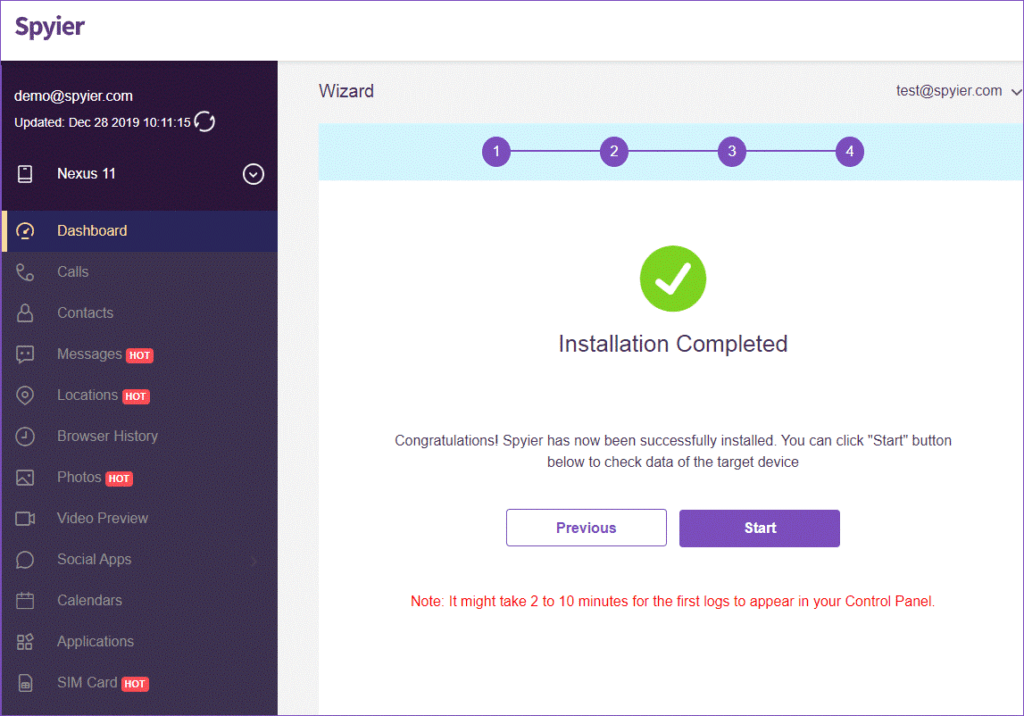 Step 5: Once you re-access your online account, the dashboard will be waiting for you. It will have all the features we have highlighted above.
To start spying, click on the links in the menu to see what Spyier got for you. 
Part 4: Why Is Spyier Better Over the Rest?
Here are the advantages that very few spying apps will give:
Quick Installation: It will not take you more than five minutes to setup Spyier and start spying.
Stealth mode: This is the feature that enables it to hide while working. There will be no detection whatsoever until you decide to end the session.
Cutting edge technologies: Spyier does not demand for rooting or jailbreaking. That also makes it easy to install and use.
Real-time updates: Whatever happens in the targeted phone is updated in your account with minimal to no delay.
Remote access: The results appear in your online account. That means you will never need the phone to see what is happening.
Reliability: Spyier will never drain the battery when fetching the information. In Android, it occupies less than 2MB.
Pocket-friendly fees: What you pay for Spyier is one-time, and there are no hidden fees after that.
Remote uninstallation: If you decide to quit, you can do it via the uninstallation button in your account. There is no need for physical possession of the phone to get rid of it.
Conclusion
As you have seen, Spyier works when you want to spy on a cell phone without touching it. Many will also claim to do the same, but it's better to use tested and proven products. The last thing you need is to compromise the targeted phone, not to mention the hacking vulnerability.
So, if you have been tirelessly looking for a solution, Spyier is a stop-over full of nourishment.