The Sony Xperia XZ2 was only launched at MWC this year and just over 6 months later we are going to see the launch of the Sony Xperia XZ3 at IFA in Berlin on 30th August.
One eager UK company has got a little carried away listing the device over a month early. MobileFun has posted the full specification and as you would expect it is not a huge improvement over the previous generation.
The Sony Xperia XZ3 will be arriving with a 5.7-inch display that will carry support for Full HD+ resolution of 2160 x 1080 pixels which gives an aspect ratio of 18:9 just the same as the XZ2.
As Qualcomm has not released the next generation of system on chips the XZ3 will feature the same Snapdragon 845 SoC found on the last model along with 6 GB of RAM and 64 GB of storage, upgradable via miscoSD. The previous model had a 4GB and 6GB version, so there is a small upgrade here. The battery is 3,240mAh  – a minor boost from the XZ2.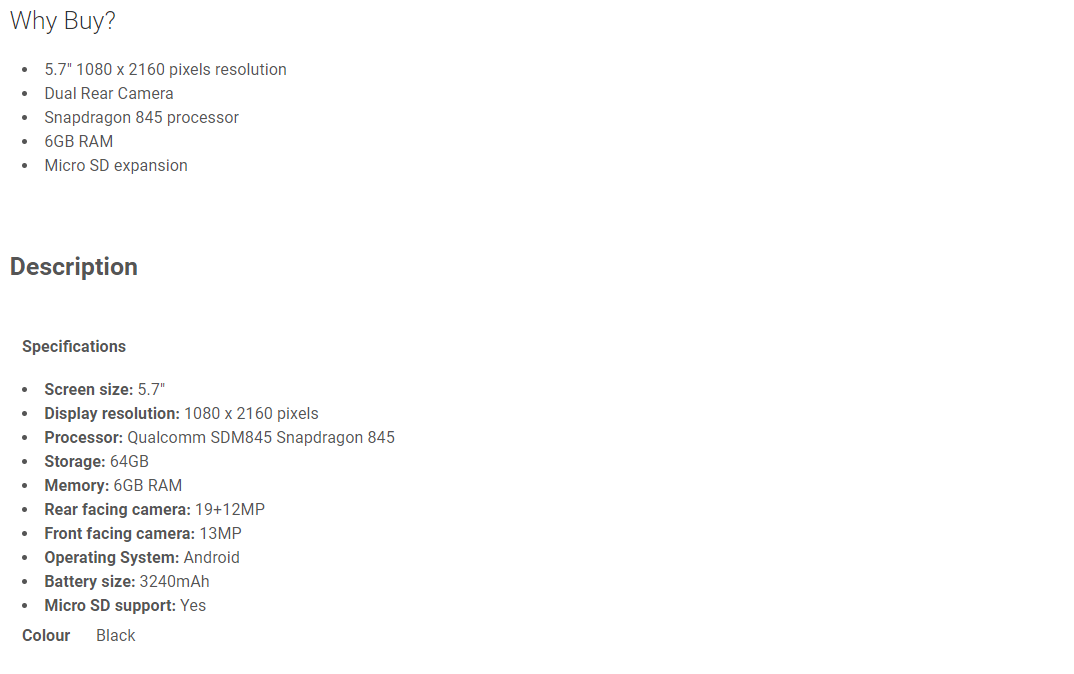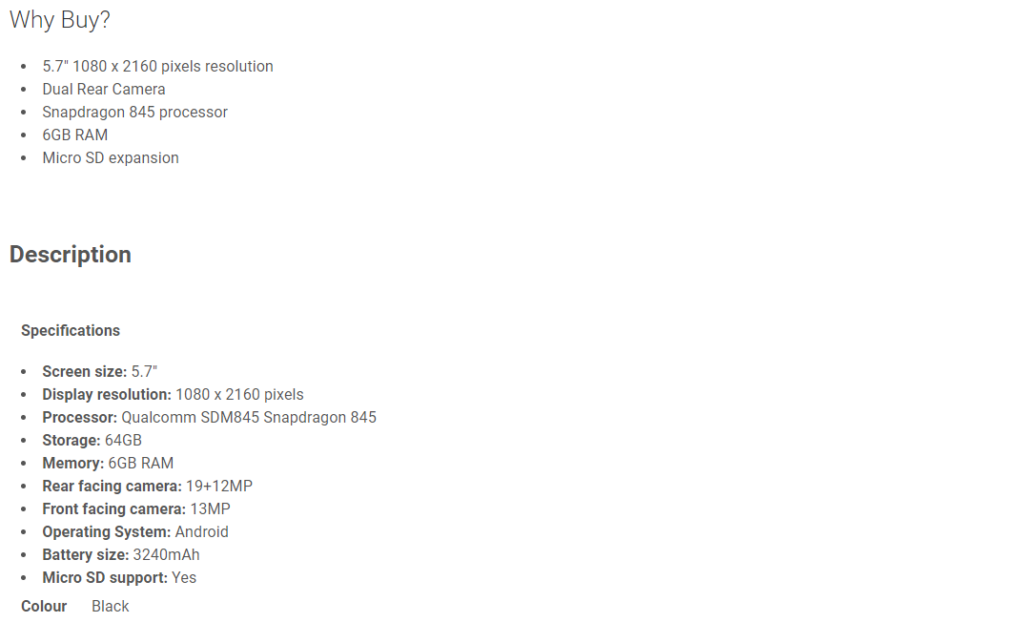 The camera is where you will find the main upgrade, the new XZ3 is fitted with 19-megapixel + 12-megapixel dual camera setup and a front shooter of 13-megapixel – this is likely the exact same system used on the  Sony Xperia XZ2 Premium.
MobileFun also listed the phone as being 10.1mm in thickness and weighs 198 grams which if true would make it a lot slimmer than the  XZ2 while maintaining the same weight.
They are currently listing the phone for £749.99 inc. VAT
Overall, the specification appears to be believable apart from the thickness, there can't be a huge upgrade to the specs as there haven't been any new chips released to run on the device. The phone seems to be almost identical to the Sony Xperia XZ2 Premium. The Premium did offer some very impressive ISO levels with 51,2000 ISO level for still images, and 12,800 ISO for videos and during my demo at MWC it lived up to the hype, so it will be interesting to see if the cameras on the XZ2 maintain this ISO level.