Sonos produce some great speakers, and the soundbar and soundbase are superb options if you have invested in Sonos already. The problem with them is that they use optical and if you are a movie geek this is not the best option for audio as it isn't compatible with some audio standards.
Sonos have finally announced a soundbar that does have a HDMI, the Sonos Beam. The new Beam soundbar is 60% smaller than the old option and priced at $399 so more affordable too, though this does make me worried about its ability to produce loud deep audio for movies.
The addition of the HDMI (ARC) port means it will integrate much more tightly with your television. This means you can now control your TV with your voice via the Alexa integration, and it should also work with your current TV remote.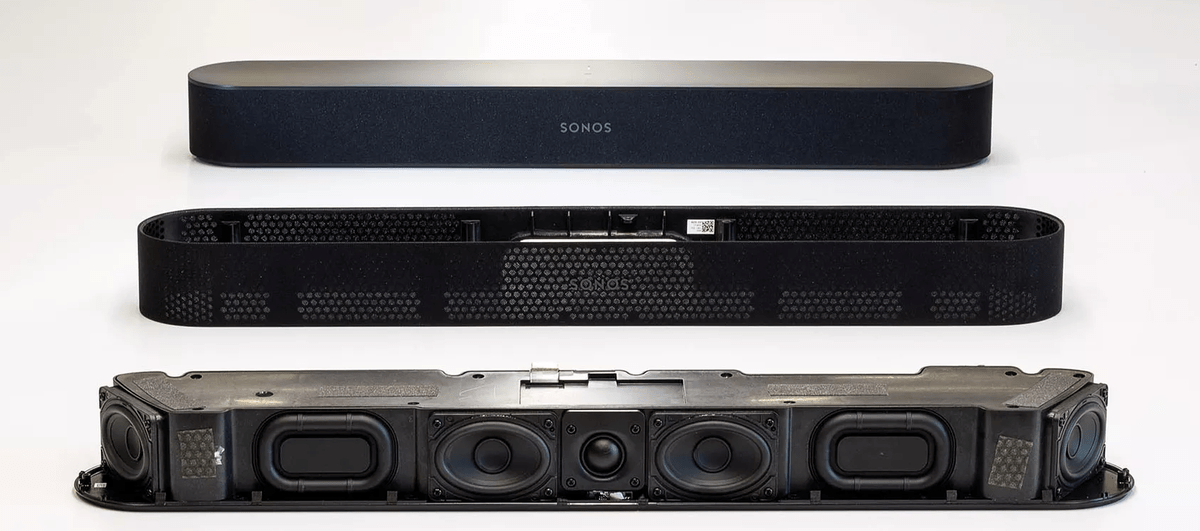 While Sonos has been reluctant to adapt HDMI for so long, it is surprising to see how quickly they have ditched the optical port, this speaker has only 1 input, the HDMI. Sonos will bundle an adaptor to convert optical to HDMI just to cover their bases.
The Beam has four "full-range" woofers, one angled on each end and two front-facing. There's a single tweeter in the middle and three passive radiators. It has a single, sealed sound chamber in its enclosure with wires, circuit boards, and antennas all carefully placed for minimum interference and maximum repairability.
If you are in a household of Apple devices AirPlay 2 support will be available at launch (July 17)