Tech blogging was originally my side hustle, with web development and marketing my main job; nowadays, it is the other way around.
Quite often, I have potential clients come to me with ancient systems, it is not uncommon for some clients to be using some bespoke software that won't run on a modern OS anymore. Beauty salons are often bad for this, they buy something when they set up shop, then a decade later they are still using it.
A lot of web developers will try and sell bespoke software, or plugins for a website to handle the appointment needs of a salon, but more often than not, this is not the ideal solution and paying a monthly fee for a web-based software as a service will provide superior results.
Benefits of web-based software as a service
Traditionally most of the applications we used, were installed on a local PC, this used to the case for accounting systems, customer relationship management systems and also appointment systems. Even nowadays it is not uncommon for me to talk to a salon and find out they are using some old PC with ancient software.
Moving everything into the cloud using something like Versum salon scheduling software and paying a monthly fee eliminates the need for a dedicated PC with your appointment software. This reduces hardware costs; quite often, people will use a tablet to handle all the appointments. There is also no software maintenance, as this is all done by the company providing the service.  You also have the flexibility of access the system anytime from anywhere using any device with a web browser.
Hosted software as a service vs WordPress Plugins
As a web developer, it is tempting to upsell additional functionality to clients; integrating a plugin can add hundreds (or thousands by some agencies) to a quote. While self-hosting your appointment functionality can work perfectly well, and in theory have lower long term costs, the end result is another piece of software that needs updating regularly. It inevitably reduces the load speeds of your website(or increases hosting costs). Running multiple plugins on a website will often also lead to clashes with compatibility and acts as another point for hackers to gain access to your site.
Pricing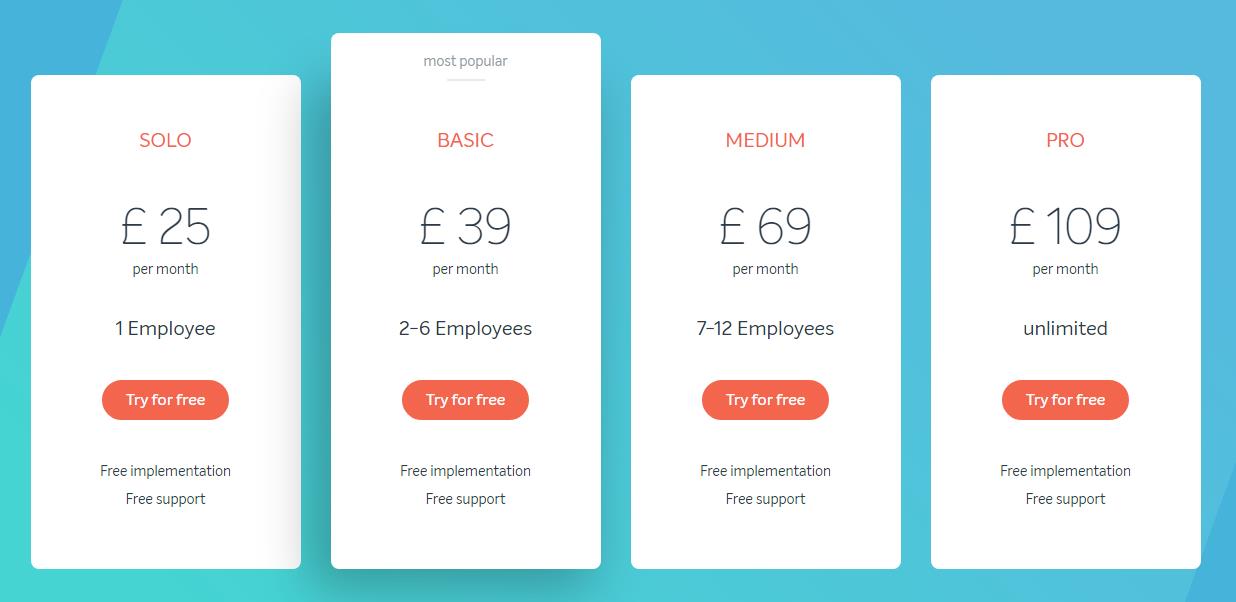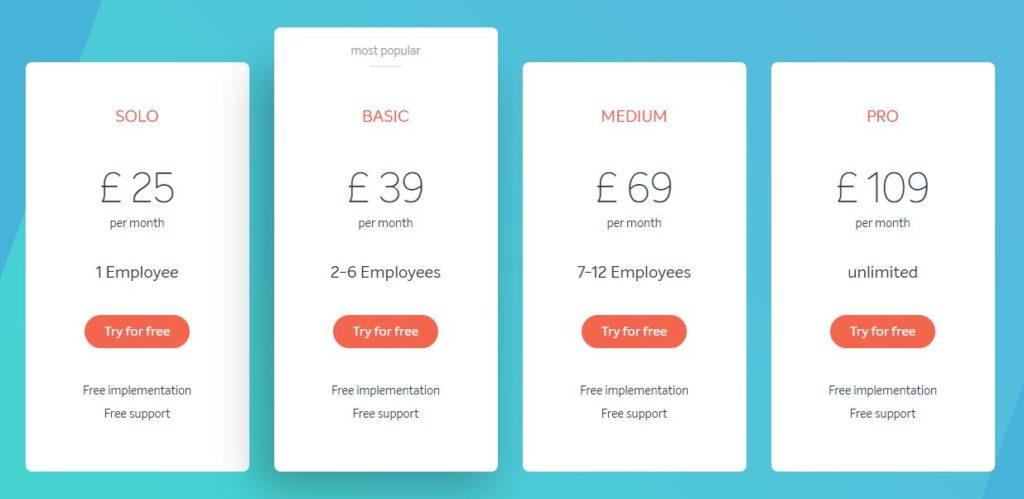 I find the Versum system to be quite affordable and the price scales with the number of staff your have on board.
If you are a solo practitioner, it will be just £25 per month. Then the 2-6 people it is £39, then £69 for up to 12 and finally £109 for unlimited staff.
Because there is no hardware costs or software maintenance on your side, these monthly costs are somewhat mitigated by savings elsewhere.
Features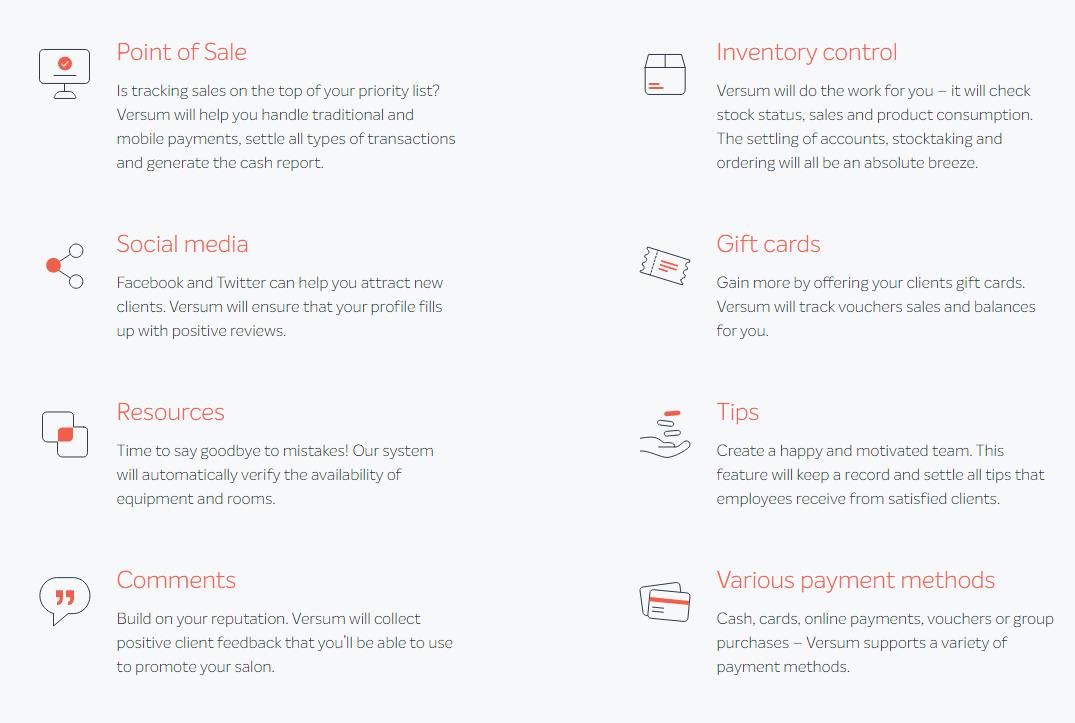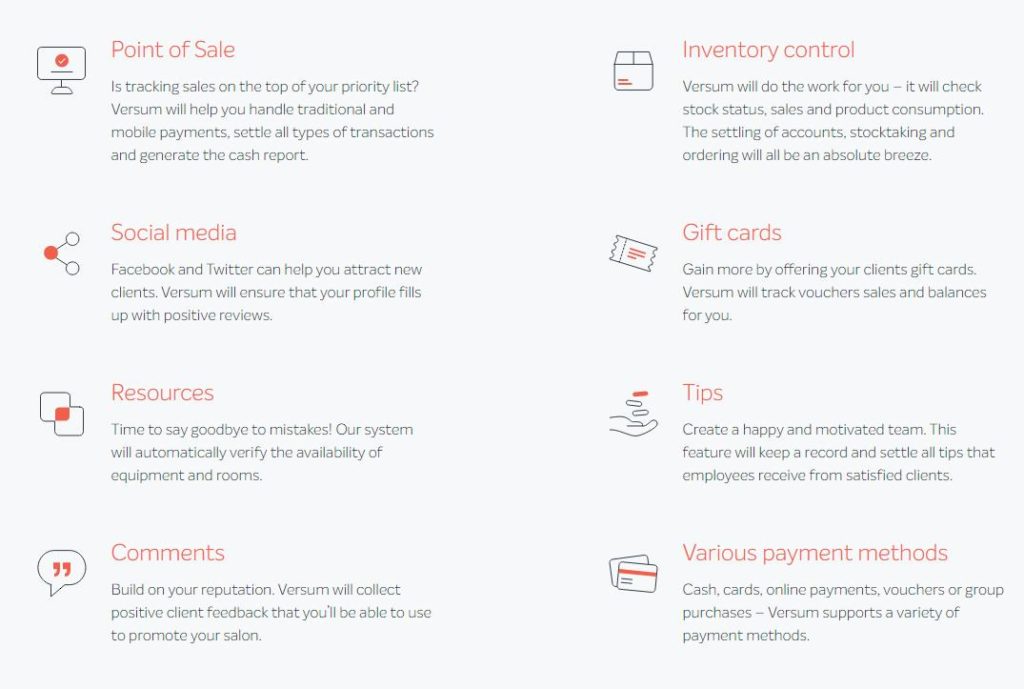 With Versum the feature list is extensive, this isn't just some online diary but a full suite of online software to manage a Salon.
This includes all the diary and appointment features you would expect, but also comprehensive client communication functions with the ability to send emails and SMS text messages. You get 50 free messages per month then a fee of 5p per message.
Clients can book online, and Versum will provide you a free website if needed. Allowing customers to book online can significantly reduce the number of calls you need to take, which can easily justify the monthly fee.
Beyond that, this offers an accounting and management system allowing you to do financial reports, work out commissions for staff, and break down revenue per employee.
Overall
Cloud-based systems are the way forward, and the small monthly costs of running such systems is likely to be negligible compared to the other running costs of your business. A cloud system will help eliminate much of the stress associated with managing a Salon and help free up time to get in more paid work.
In my opinion, Versum is extremely cost-effective and well worth considering if you are looking for a new and improved appointment system.