Every day technology takes giant leaps toward changing the world – but sometimes it's good to step back and take a look at the small things that make life better…
Sunrise alarm clocks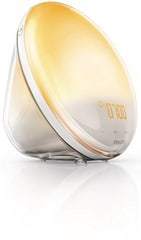 Far too many alarms take their name literally, resorting to shock tactics to get you up in the morning. It needn't be so. There are clocks which pander to your body's circadian rhythm, gently waking you with a gradual increase in light from their sunrise-simulating bulbs. Some, like the Philips Wake-Up Light, even let you add the sounds of nature.
Quiet washing machines
Washing machines have become increasingly complex over the years, but the one thing that's remained constant is the noise… until now. New Quiet Mark machines are bringing the sound of silence back in to the home. Or at least letting you hear the telly properly again.
The improvements in washing machines over the years also include drastically simplified controls, with the new range of Indesit washing machines boasting a 'Push & Wash' system that has to be the easiest around.
e-Readers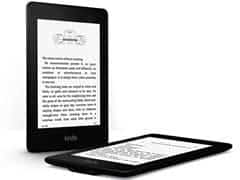 There's no denying the charm of an old book, but e-Readers have several benefits over their ancestors. You can buy all the literature you like without sacrificing shelf space or your baggage allowances, plus you can download a sequel as soon as you finish the final sentence. With advanced models like Amazon's paperwhite, you can even see your page at night without the glare of a lamp.
Mini home monitoring systems
Recent tech advances let you monitor your home's climate, check on security, keep your garden watered and even track your keys with devices not much bigger than your thumb.
Wimoto offer several tiny devices to track temperature and movement in your home and even moisture and light in your flower beds. All this info is sent wirelessly to your laptop or smartphone. It's great for settling holiday jitters, and there are no subscription costs.
Portable phone chargers
With more and more information directed through your phone, it's just as well that advances in battery technology have delivered truly portable solutions to phone-charging woes. There are numerous iPhone charge covers on the market, and those of you attached to Android or Windows phones can still find plenty of portable battery packs to power your ailing devices.