In the culinary universe, nothing beats pizza. It's among the best meals that hold a special place in the hearts of many. With the increasing demand for pizza, multi-national companies are setting up pizzerias at the expense of local ones.
Since pizza has become an essential part of the family on celebrations, dinner and eliminating hunger, there's a need to protect and promote local pizzerias. It's all about protecting the tradition that has been offering the best pizza to the local people.
Slice app has taken the initiative to protect and promote local pizzerias. It's offering different opportunities to local pizzerias to help them compete fairly with multinational firms. The strategies include the following.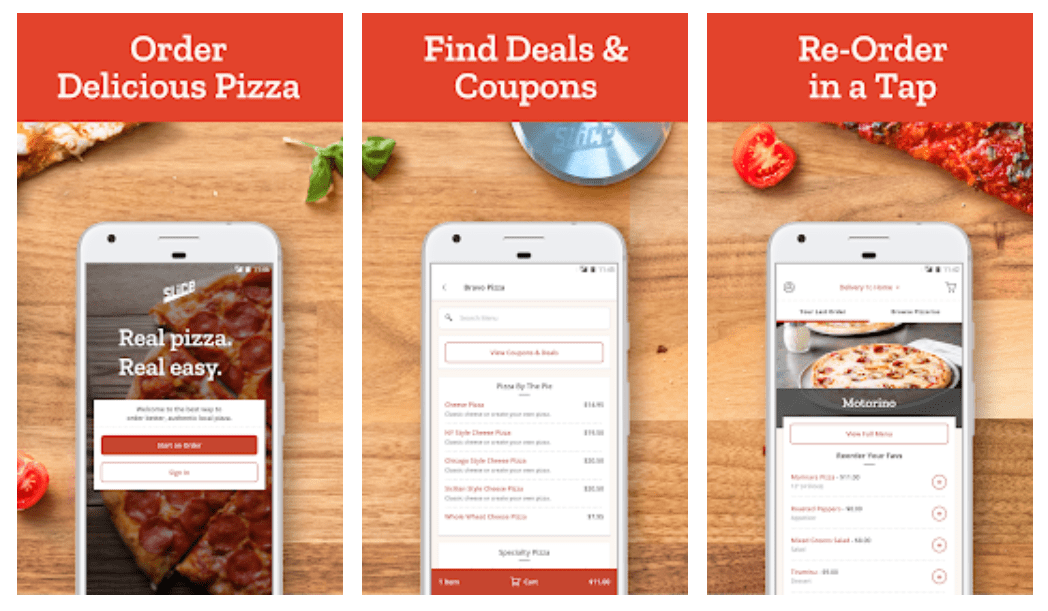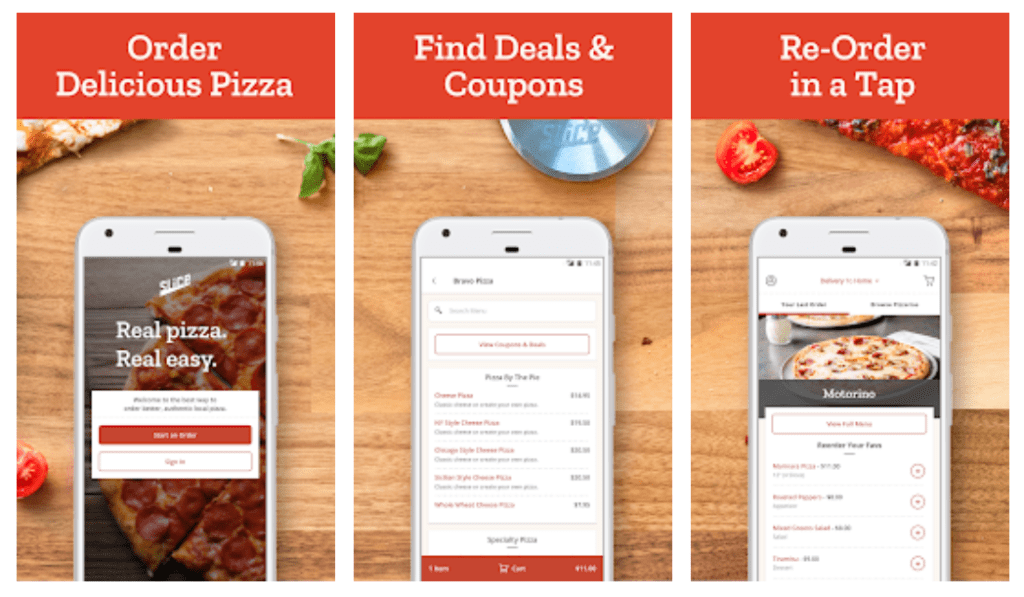 Accessible Platform to Large Customer Base
Currently, people are always fixed on their smartphones. By using a mobile app, the local pizzeria can showcase their diverse menus to a wider customer base. That's because the number of people using smartphones has been growing significantly.
As such, the owner doesn't have to place adverts through print media to create awareness. With a mobile app, the pizzeria has a wider reach at an affordable rate.
User-Friendly
When a customer wants to grab some pizza, they'll want it quick. As such, they should be able to locate the best local pizzeria that's close to them. The local pizzerias are able to get queries that would've been impossible without an app.
In the present day, most people rely on their phones and the internet to search for different services. A mobile slice app will, therefore, use the same skill to woo potential buyers to buy from a local pizzeria.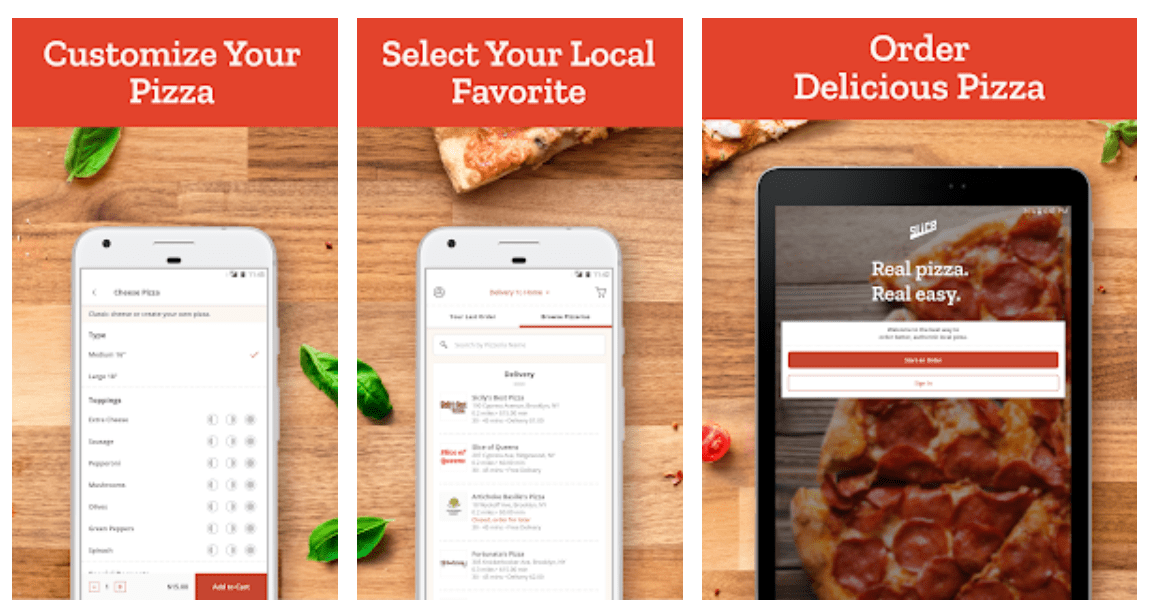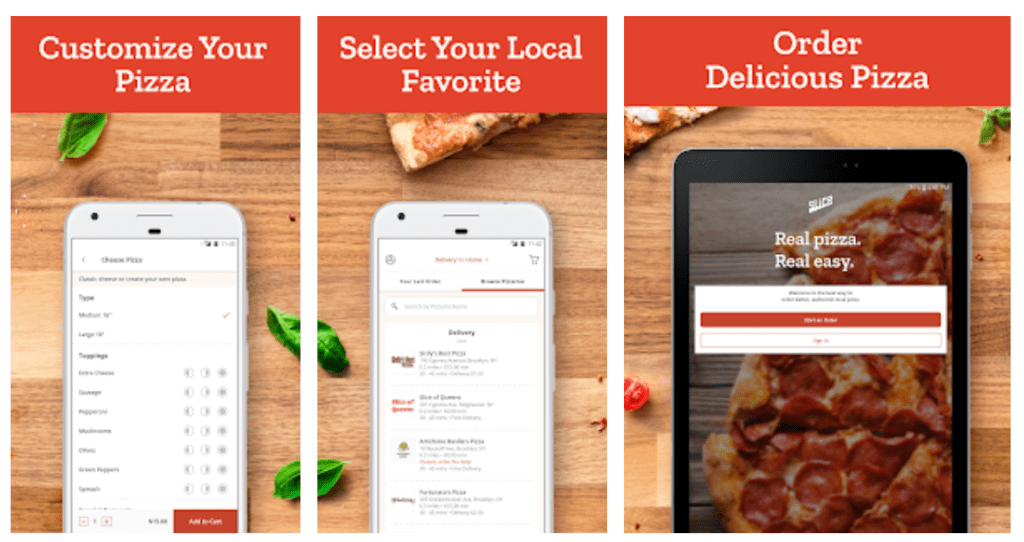 Uniting Local Pizzerias
In most cases, local pizzerias lose the competition to multinational firms. That's because large pizzerias have a massive financial stability. With their finances, they're able to sell the products at a lower rate or market their pizza vigorously.
In each case, it'll hurt the local pizzeria badly. They won't have the resources and marketing strategy to beat established firms. But wait, local pizzerias are adopting the use of technology in their operations. If executed properly, it'll help local pizzerias get the customer share they want.
Transparency
In every technological advancement, what matters most after installation is support services. If the support services aren't adequate, the mobile app will fail. This may affect your market negatively preventing them from buying any pizza from you, forever.
That's why you need a transparent mobile app. One that guarantees that any possible query on your pizzeria isn't overlooked. The developer should be specific on the discounts, cost and profit share between pizzerias.
The technology presents a win-win strategy for most local pizzerias. They'll be sharing some amounts of profit in return of larger customer queries they're receiving.
Conclusion
Most local pizzerias suffer from the unfavorable trading environment. The multinational companies- they compete with- have a large capital, employee and market base. As such, they can sneak to any market and kick away the local pizzerias.