American computer giant Hewlett-Packard announced today that Stephen DeWitt will be taking over from Jon Rubinstein as Senior Vice President and general manager of its web OS Global Business Unit, with responsibility for all aspects of web OS. Rubinstein was named as a senior vice president for product innovation for all products within the Personal Systems Group.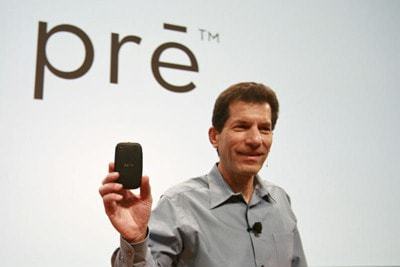 While the press release waxed eloquently about this move being the next step forward after the successful launch of web OS 3.0, and as Tom Bradley, executive vice president of the HP Personal Systems Group (PSG) and both men's immediate boss put it; "(HP is) drawing on our deep executive bench to position the right leaders in the right roles to accelerate the long-term growth of web OS." However, to continue the athletic metaphor, do you sack the coach in the middle of the game if you are happy with the performance? While the HP Veer smartphone has been a moderate success across the board, the American launch of the HP Touchpad has been beset with lukewarm reviews and poor sales.
On its face, the move can be seen as nothing more than Rubinstein being eased out of the day to day management of web OS in favor of Mr. DeWitt, who, according to HP; "dramatically improved PSG's profitability and share position in the America's region since his arrival to HP in 2008. " Jon Rubinstein is an engineer, and his expertise runs to creating and building things not managing a division or selling product. It's almost like the classic situation of the founder being pushed out in favor of the nuts and bolts manager who can scale up sales.
There are a couple of other ways to view the realignment other than just HPs dissatisfaction with Jon Rubinstein. The easiest is that Rubinstein is being shunted aside into a face saving role while giving him time to seek employment elsewhere. HP has done this in the past with Voodoo PC founder Rahul Sood, who was placed in a similar role shortly after HP bought out the high end computer builder in 2006. Mr. Sood departed HP in late 2010. However, this overlooks Jon Rubinstein's proven track record as a product innovator. For example, while Rubinstein's central role in the development of the iPod and web OS is often publicized, less well known is that the decision to release the original iMac with a heavy reliance on USB ports and without a floppy drive, a move that lowered costs and proved to be the right direction for the computers generally was the brainchild of Jon Rubinstein. HP is not widely known as an innovator and this move may be just what the company needs to compete across all its product lines and not just web OS.
Time will tell.
Source: HP via BusinessWire