The Sengled Pulse is one of the more unusual products we have been sent to review. It is a pair of dimmable LED Lights that screw into any standard E26 socket that also have a pair of integrated 2.4GHz JBL Bluetooth Speakers.
The kit comes in the form of 2 speakers, with one acting as the master speaker and the 2nd acting as the satellite speaker. If you want, you can expand the system with an additional 6 speakers which could be used as a basic multi room setup.
Connection is via Bluetooth, and the master speaker connects to the satellites via Bluetooth also. So if you really want to spread the speakers around the house this could become an issue.
Installation is about as simple as it gets, you literally screw the bulb in. There is one cause for consideration though, these bulbs are massive, probably the size or a relatively large fist. Fitting them in downlights will likely be difficult, even lamps will struggle to hide them. This is an unavoidable design issue; the speakers would be pretty shoddy if they were squeezed into something similar to a traditional bulb size.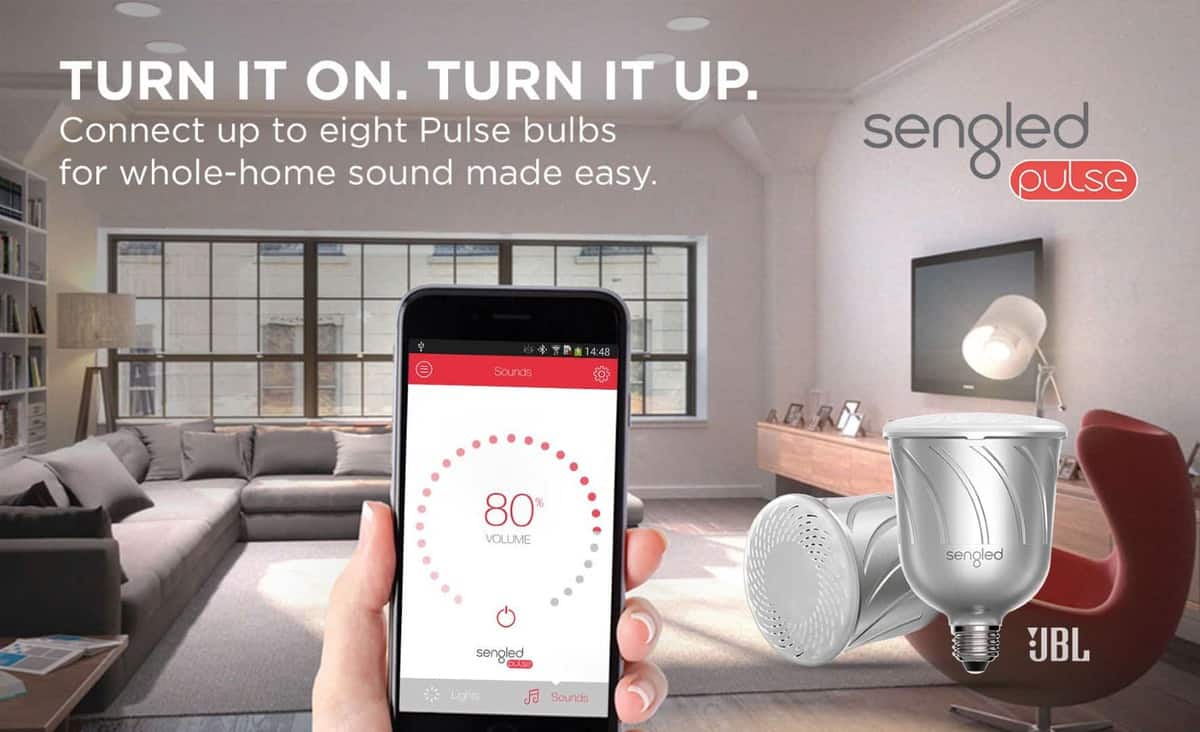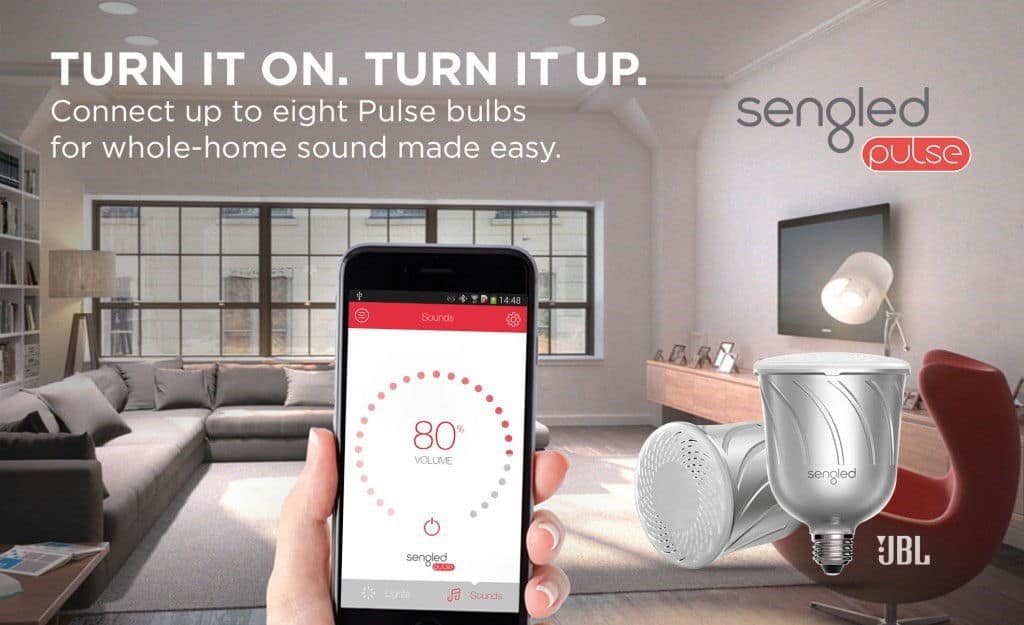 Each Pulse bulb provides 600 lumens of brightness and contains a 1.75-inch JBL loudspeaker driven by a 13-watt amplifier.
They are not the loudest speakers in the world but they are more than adequate for some casual listening. The sound quality is pretty decent with the speakers having a 100Hz-20kHz frequency response.
The Pulse App is used to control both the brightness of the LED and switching the speaker on or off. You can also play with some EQ presents, but I generally left these alone.
Overall, it's a pretty unusual product, but it does what it advertises and it does it quite well. The size of the bulb is going to be the main restriction for most people. They are currently priced at £108 on Amazon, which seems reasonable.