You couldn't turn a corner at MWC without seeing some booth or signage about 5G, Qualcomm was front and centre with this technology and they are probably the biggest player in the field.
However, Samsung is the first company to announce a proper 5G mobile modem built to the newest 3GPP-official 5G standards (using both sub-6GHz and mmWave spectrum), but also support for legacy wireless technology from 4G LTE all the way back to 2G GSM/CDMA.
Qualcomm already has the  X50 modem which can do 5G but is reliant on the help of the LTE modem present in the phone's Snapdragon SoC to provide multi-mode 4G/5G connectivity. The Qualcomm solution is already available to consumers via the  Moto Z3 and its matching 5G Moto Mod, but a fully integrated solution won't be out until 2019.
Samsung is advertising peak download speeds of up to 2Gbps using sub-6GHz spectrum and 6Gbps using mmWave spectrum. As for 4G networks, the modem's peak download speed is 1.6Gbps.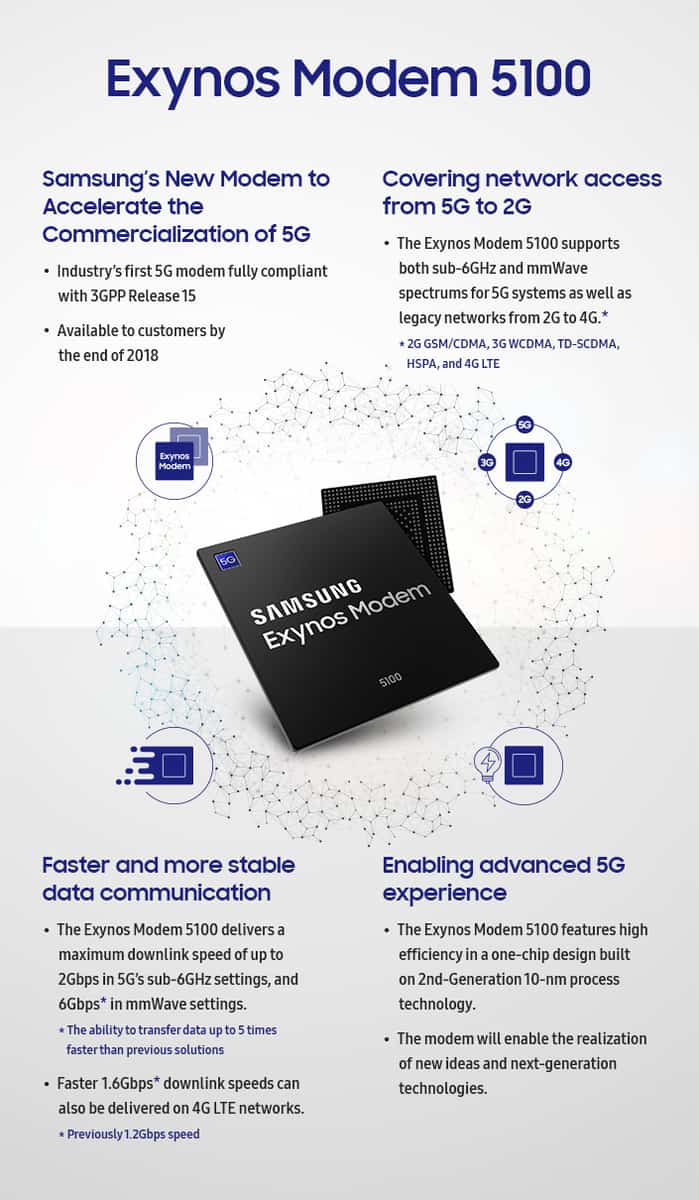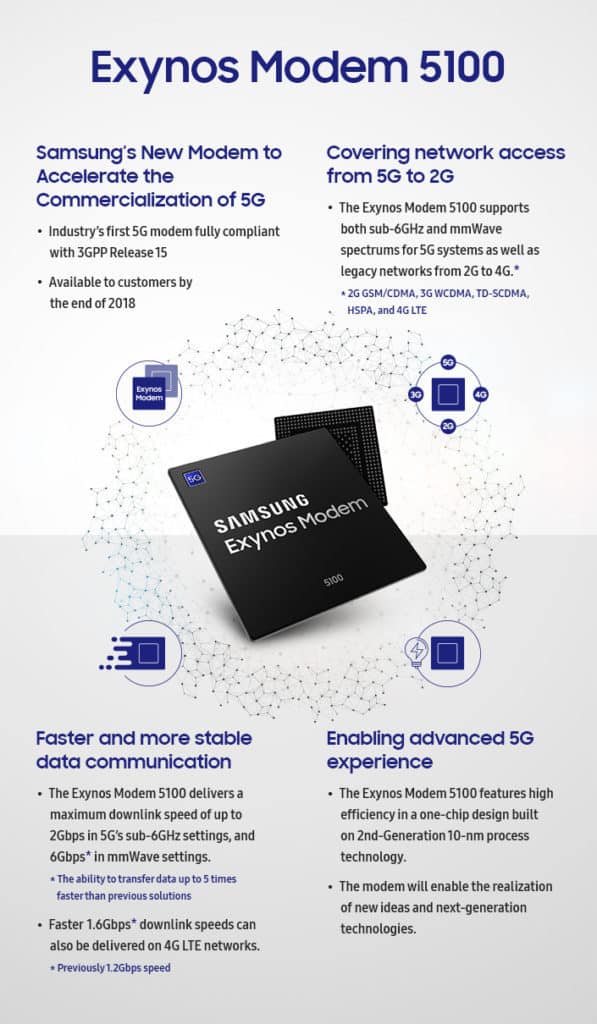 The manufacturing giant says it successfully conducted an over-the-air 5GNR data call using a prototype device containing the 5100 and a 5G base station. It expects the chipset to be available commercially by the end of 2018.
Unfortunately, according to DJ Koh (CEO of Samsung Electronics), Samsung Galaxy S10 will not boast the Exynos 5100 modem under the hood as it will not be a 5G smartphone.
For most of us, there is no point in getting too excited yet, 5G is going to take a while to roll out, we need both phones and the infrastructure to support it. Once it does arrive properly we will see some amazing benefits including speeds and latency better than even fibre internet, while also being considerably more reliable than 4G.