Seen by many as the tool of an idiot the bluetooth headset for the mobile gets a lot of stick. Understandable people need to use them to answer their phones whilst driving or on the treadmill at the gym but it seems to be frowned upon to use your headset if you aren't doing that ie using it whilst in the shops, walking down the street, or just chatting to someone whilst sat in a coffee shop. That's when it makes it look like you're talking to yourself and lets face it you see someone wearing a headset walking down the street and you look at them like they're weird. Admit it. There's other advantages of Bluetooth headsets though. I have one. Solely for Playstaion 3 use on Call of Duty though. Anyway Samsung have expanded its lines with a few new models from a basic model to one with bells and whistles. Taxi drivers amongst us take note.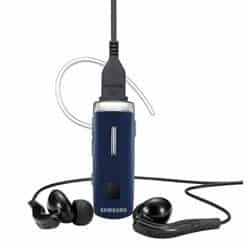 Offering multi-point technology, voice command functionality, Android support and SoundAlive stereo enhancements taking the Bluetooth headsets up a notch. Firstly we have the Modus 6450. This is basically a dual-use unit capable of the standard mono, sat on your ear style for hands free operation but also it comes with a stereo function with a set of headphones for both ear fun. This model has complete Android support can be operated by voice commands and has equaliser functions to get the sound you want. On a full charge the headset will give you 180 hours on standby and 6 hours of full talktime. It also has noise cancellation for the microphone a status LED for battery status and call status has the ability of active pairing and full Bluetooth 2.1 + EDR support. Samsung has slapped a $99.99 price tag on it.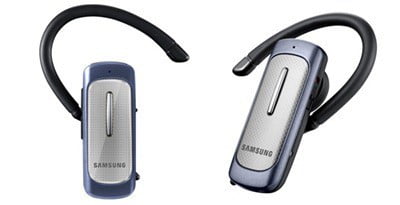 HM3600 however this has a few less functions than the Modus 6450. Just with the on ear design it keeps the advanced pairing options, dual-mic noise reduction and voice commands. Weighing only 13grams a full charge will give you 300 hours standby and up to 9 hours talk time. Priced around $59.99.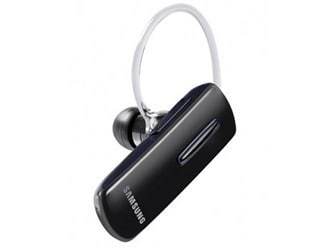 Going to the budget end we've got the HM1610. Single microphone noise reduction, wind noise reduction, near end enhanced audio technology, active pairing, a2dp mono music streaming, bluetooth 3.0 +EDR are all the features of this model which shows its still packing some decent specs for the price. The battery will give you up to 6 hours of talktime and 250 hours on standby and will retial around $39.99