As part of my home renovations I have hard wired the house, and set up a new server. I am now in the process of consolidating all my media into digital format that can be accessed anywhere in the house.
I have hundreds of old DVDs which are taking up room, so one of the jobs is to rip them all to my server. I recently was given a trial key for WinX DVD Ripper Platinum so it seemed like a good time to start this laborious project. I wanted to convert my DVDs into MP4 which will allow my girlfriend to play the files on her devices. Thankfully, due to WinX DVD Ripper it is at least quite simple, and there are lots of file options should you wish to go with AVi, MPEG etc.
The following guide shows you just how to rip DVD to MP4 with WinX DVD Ripper Platinum and how simple it is.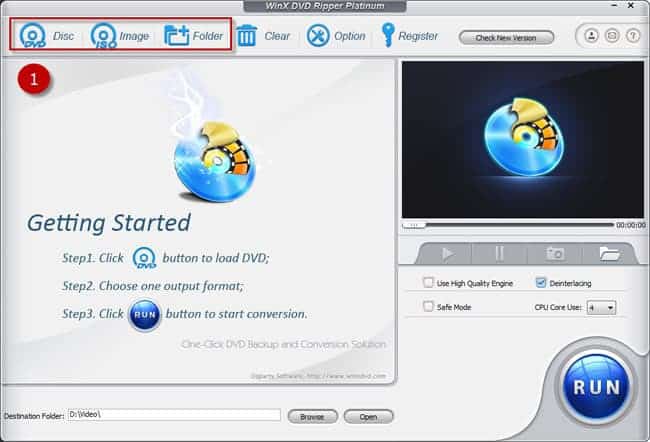 Download and installation of WinX DVD Ripper Platinum holds no surprises. The installer is clean of third-party offers, and the usual options to create desktop and start menu items are provided during installation.
Once installed, and disk in place, you just select disk – though if you have it in ISO format already, you can select that
Scroll down Output Profile to choose the output format you want. WinX DVD Ripper Platinum provides so many options for output format it is hard to list them all, but you can use general profiles which have AVI, MP4, etc. Based on the official database, it supports 350+ output profiles. It covers ever file format and profile I could think of.
Furthermore, you can select what quality you want using a slider too. It has even more targeted profiles specific to devices so you know it will always play on your phone or whatever.
Select your destination folder to store the ripped DVD MP4 video.
Hit run to start ripping. The ripping speed is one of the most impressive things about WinX DVD Ripper Platinum. It supports up to 8 multi-cores. For a general DVD with 90 mins, it only takes about 5 mins to finish all the jobs. Of course, if your computer is good enough, it will save more time for you!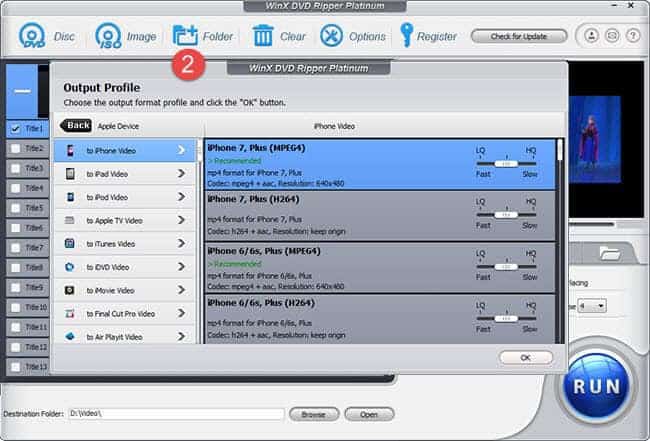 And that's really just it!
The software will even remove more modern DRM systems such as the Disney x-project DRM. You can also export the subtitles from the DVD too as well as some basic editing features.
Overall, if you have a big DVD archive, it is a great product that is really easy to use.
You can currently buy it from Winxdvd.com for just $19.95.