Qualcomm has been busy the past few months, rather than just relying on the mobile phone industry which is stagnating somewhat, they have been working on new chips that can fill the void of declining phone sales.
So far this year they have announced details of the new Snapdragon Wear 3100 platform which is the long-awaited update for Android Wear watches, there is also the XR1 which is a solution dedicated for VR and AR.
Most recently there has been the updated Snapdragon 850 which is found in the latest ARM-powered Windows PCs, even though these PCs are not on the market yet, it has been revealed that Qualcomm is working on its successor the Snapdragon 1000. At the moment the details of the new chip have only been leaked, so we will need Qualcomm to confirm anything for certain.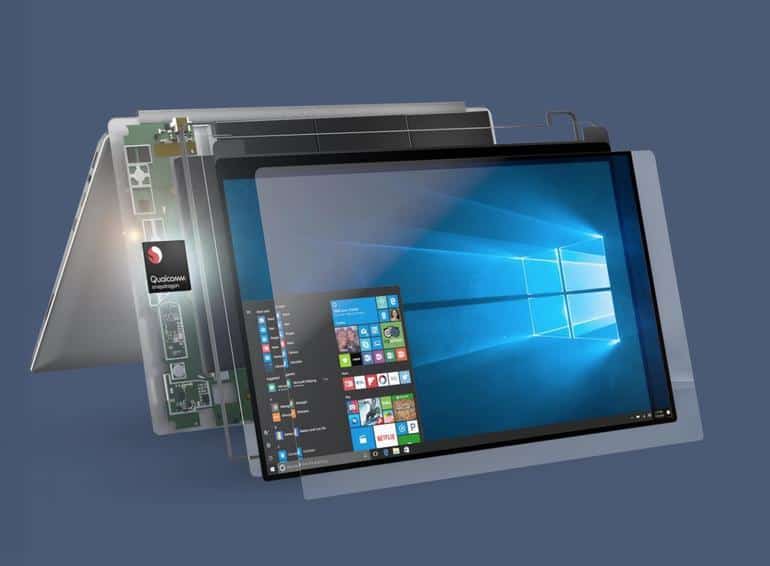 With the current solution, the 850 is largely just a reworked mobile processor for Windows PCs, with the1000 it is believed the chip is being developed from the ground up. With a chip designed specifically for laptops, there is a lot more room for development, in particular, the physical size is larger than the chip you would find in your mobile at 20mm x 15mm), and large laptop batteries can accommodate a more power hungry chip with the new 1000 believed to use up to 12W  dedicating up to 6.5W for the CPU
Some of the leaked details suggest that the new chip could have up to  16GB of RAM and two 128GB storage modules. There are also mentions of gigabit Ethernet and a socketed processor design, although those last two may be more for Qualcomm's development purposes than any real-world use. It's expected to use ARM's next-generation Cortex-A76 architecture, whose overall speed boost (about 35 percent, according to ARM) could be key to challenging Intel.