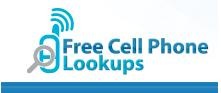 Thousands of people search the Internet every day with the hope that they might be able to locate a lost friend or other individual. Perhaps it's a classmate they're searching for or a relative. Yet no matter why someone might be interested in finding an individual, they are sure to be overwhelmed by the immense number of different search options and research sites that are at their disposal. There are so many choices that it can often be very hard to figure out which claims are genuine, and which are simply too good to be true. While there are many different people search techniques and services, some of the best are integrated people search services that offer reverse phone number lookups.
The term "people search" refers to a relatively broad swatch of Internet websites that offer technologically-based ways for consumers to find others on the web. These services all search the scour Internet for information, and many have access to privately-owned and carefully maintained databases enhance their search capability. One of the best ways to pick a quality people search service is to find one that offers you a lot of different reliable search methods to choose from. One of these services includes performing a reverse phone number lookup.
Reverse phone look up services are Internet based resources that allow users to aggregate information about individuals by searching a ten-digit phone number. Most people find utility in reverse phone lookups when they are trying to uncover the source of incessant telemarketer calls or obnoxious unsolicited callers. In addition to revealing the name of the person associated with an unknown phone number, a reverse phone search can also retrieve information like: address, city, state, zip code, and phone carrier, when available. When you combine this method with other search people search tools available online you can really begin to see positive results.
It's important to remember that some services only offer access to landline databases while others specialize in both landlines and cell phone numbers. When researching a reverse phone search service online make sure to find one that can retrieve the specific information you're looking for and offers a full money-back guarantee in case you are not satisfied with your report.