Penclic is better known for their ergonomic products such as the R2 Wireless Ergonomic Mouse, but they have also developed a range of other peripherals including a range of mini keyboards.
The Bluetooth KB3 mini keyboard is their latest product release, which is an extremely attractive (as far as keyboards go) very slim, and small wireless keyboard. It has an all metal design and does not include a number pad. Being Bluetooth it is compatible with most operating systems including Windows, iOS and Android, so it would make a great commuting accessory.
Due to its compact nature, there are some compromises with key placement. Specifically, the up and down arrows are small and closely spaced, which can be a little awkward.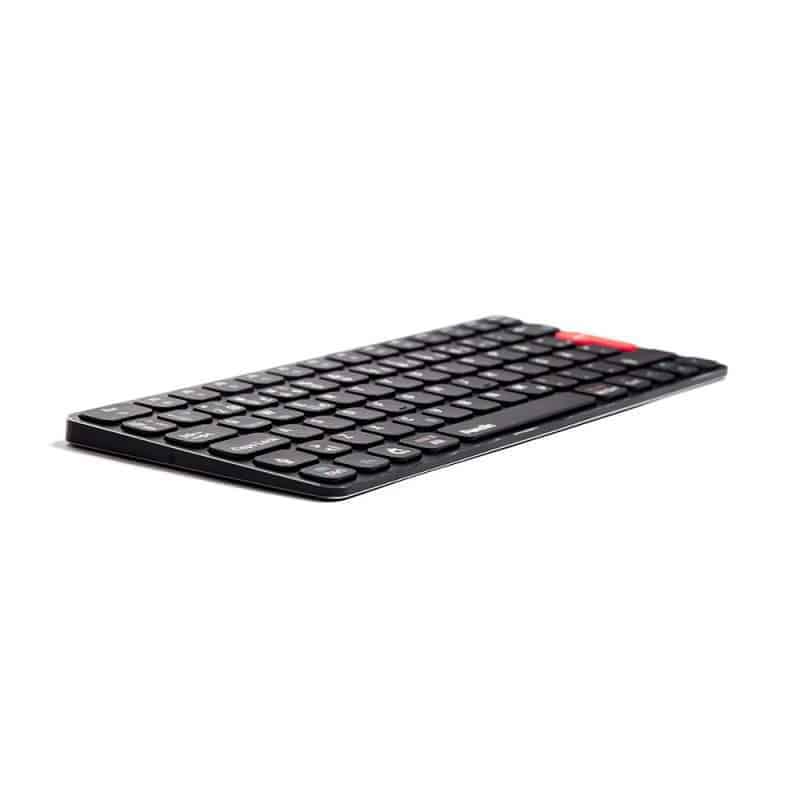 Unlike the increasingly popular mechanical keyboards, the keys on the Penclic have relatively little travel and almost no noise. They still provide adequate feedback though and I found it quite easy to type at speed on it.
Overall build quality is probably the standout feature here. Its aluminium body feel excellent while not being too weighty. It is considerably better than all the other portable Bluetooth keyboards I have used in the past.
As with all Bluetooth devices now, set up is a breeze and pairing the device to my tablet took a few seconds.
It is powered via MicroUSB so charging it when you are out and about shouldn't be too much of an issue. The battery is 250mA which was more than adequate during my usage. I managed a trip to London using it with no problems.
It is currently priced at £79.99 on the Penclic website which does make it quite expensive as far as portable Bluetooth keyboards go. Logitech has a slightly smaller, but much uglier keyboard for around £60. Whereas Apple's Magic Keyboard, which has extremely similar dimensions and weight is £99.
Overall, if you need to do work on the move a lot then I think it is worth splashing out for a decent quality portable keyboard, and the Penclic is exactly this while being £20 cheaper than the Apple alternative.
You can buy the KB3 keyboard from Penclic.se now for £79.99.