Panasonic, always a brand you can trust (except maybe the 3DO lol) but definitely a great camera maker, have this week announced two new cameras to add to the family, the top quality compact Lumix LX5 and the tough and rugged Lumix TX10.
The LX5 is a top of the range compact, certainly capable of SLR quality imagery. With a 10.1MP Leica lens with the ability of taking 24mm wide angle images and has an optical zoom of up to 3.8x. Now the goodies. Full HD video clips recorded into the popular AVCHD Lite format but couple that with an HDMI out and you can view your shots and home movies straight to your HD telly. Panasonic have also claimed that on a full charge one can get a tasty 400 shots.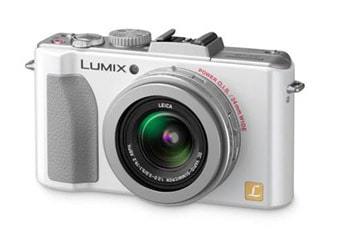 The TX10 on the other hand is for the more adventurous or perhaps clumsy of us. Unfortunately with no images to show, what we do know is it packs a 14.1MP lens capable of 4x optical zoom. With a shockproof body to withstand being dropped(to a certain degree) it is also waterproof in up to 10 feet of water.