Nvidia has finally announced the eagerly anticipated today announced the GeForce GTX 1080 Ti graphics card, new SKUs of the GTX 1080 and GTX 1060 that feature faster-than-before memory clock speeds, and a price drop for the GTX 1080.
Revealed at GDC 2017, the GTX 1080 Ti features the same GP102 GPU found in the Titan X Pascal and just as many cores. On the 12 billion transistors die, there are six Graphics Processing Clusters sporting six Streaming Multiprocessors each, although two are disabled leaving us with a total of 28, which equates to 3,584 CUDA cores and 224 texture units. Interestingly, the clock speeds are slightly higher than the Titan X: 1,480MHz base and 1,582MHz boost versus 1,417MHz and 1,531MHz respectively. Nvidia says 2GHz is achievable via overclocking, and demonstrated this onstage – this tallies with what we've seen from previous Pascal-based parts. The TDP is 250W, as expected.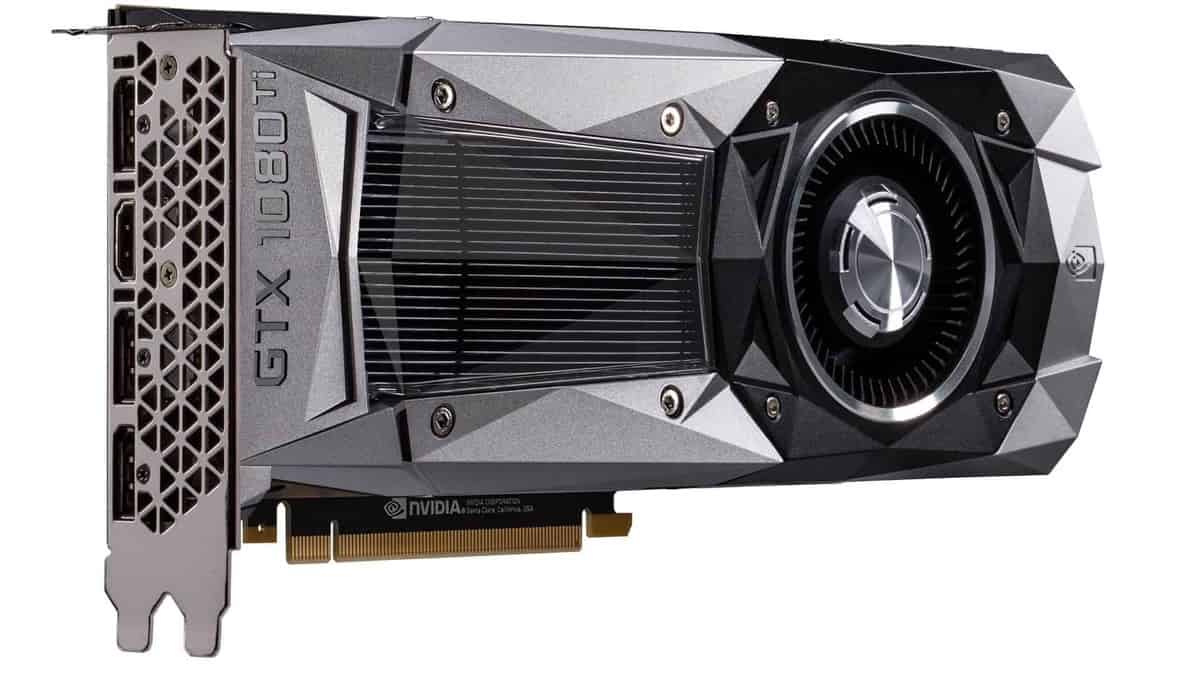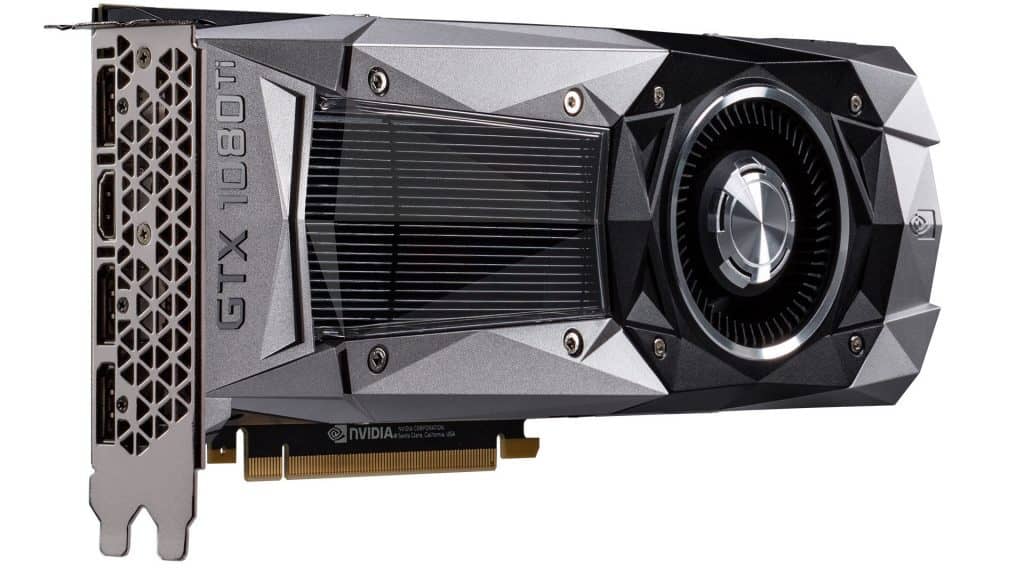 At the back-end, one of the 12 32-bit memory controllers found on Titan X is no longer present, giving us a 352-bit interface.
The GDDR5X memory has dropped from 12 to 11GB but 3GB more than the 1080, and the memory bandwidth is higher too at 484GB/sec, 64GB/sec more than the Titan X has. So GTX 1080 Ti is actually going to be faster than the Titan X.
Nvidia claims that the GTX 1080 Ti is roughly 35 percent faster than the GTX 1080, which is the biggest leap in performance from a Ti card so far.
Just the same as the 1080, the 1080ti will launch at first as a Founders Edition which has an improved cooler that should be 2.5dB(A) quieter and 5 degrees cooler than the GTX 1080.
The Founders Edition card will launch next week, this time without the usual increase over the MSRP, which has been set at $699 no word on UK pricing just yet but we can assume it will be around £699
Nvidia also announced the GTX 1080 11Gbps OC and GTX 1060 9Gbps OC. These will be the same GPUs but using the new 11Gbps GDDR5X memory found in the Ti.
Finally, more welcome news, Nvidia are dropping the RRP on the GTX 1080 $499 which, taking into account tax etc should work out around £499 should give us a £70+ saving!