The Nokia E90 Communicator is the latest line of business-like Nokia Smart phones. While this is still a beast of a phone in terms of size it is noticeably smaller than the former 9500 Communicator and manages to shave 20g off its weight.
This is the first Communicator with HSDPA and with an 800 x 352 16m-colour inner screen it can display whole Webpage widths in fine detail.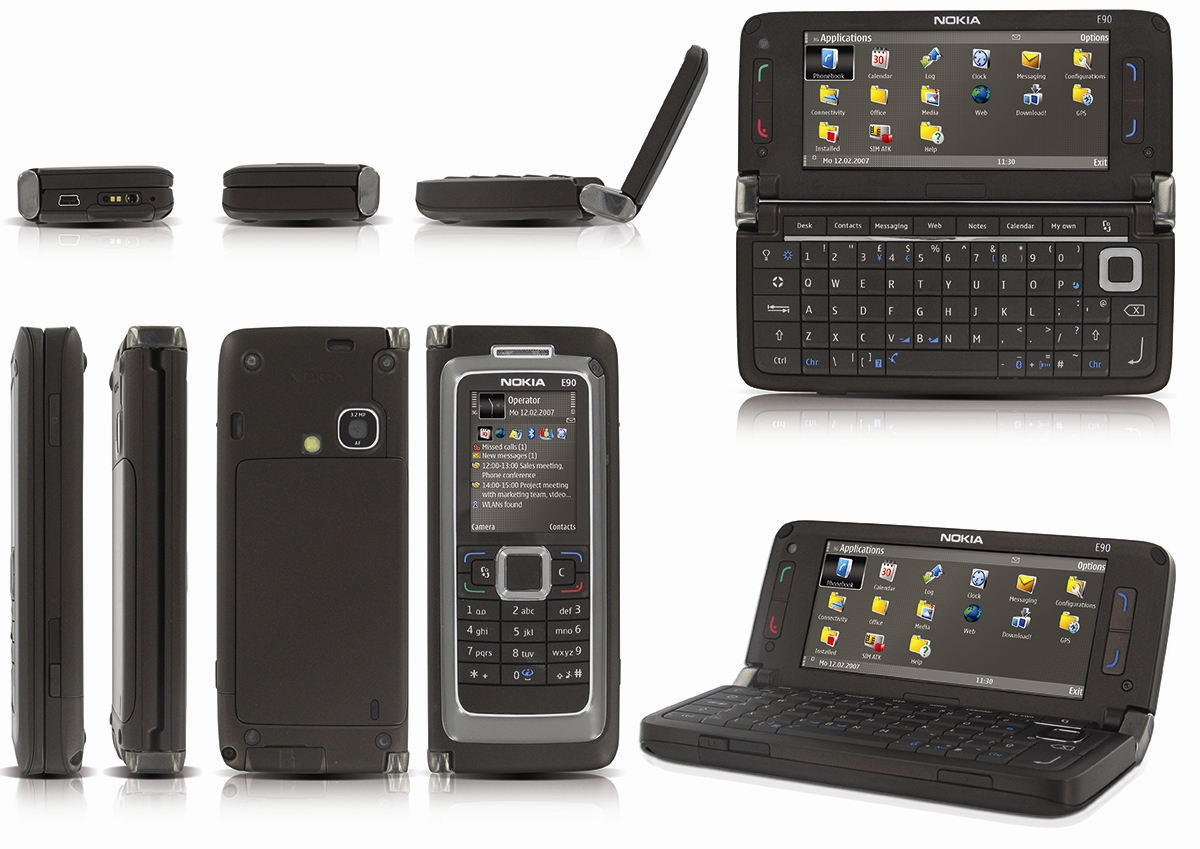 Other connectivity includes Wi-Fi, Quad Band, GPS, and USB 2.0.
Having GPS on this phone will be a great feature for business users, as it could negate the need for second device for navigation.
I recently had had chance to play around with a model quickly and while I am not exactly a business user I do like functionality over form. I currently use the MDA Vario II which I have loved and the Nokia E90 is actually thinner than the Vario. However E90 is one tall phone, standing at 132mm tall it dwarves my Vario by 10mm. Unfortunately because of its height I can never really see using a phone like this as my main phone