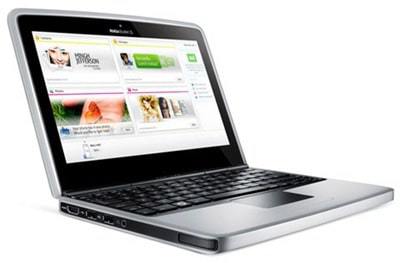 Nokia have left entering the netbook market for some time but here's their first foray into the market with what they prefer to call a "mini laptop". The Finn's netbook(should I call it that??) appears to have the specs of a high end netbook but offers a lot more. You wouldnt expect anything less from Nokia though would we.
The first advantage is this Netbook is made by a "Mobile" company. Nokia knows what people want/need on the move which computer specialists Dell and Acer still havent seemed to get 100% right.
Most netbooks don't do HD graphics on their small screens, THIS DOES!!!! 720p – No problemo
Nokia Claims its battery will last 12 hours. Now I know some of their phones batteries last forever but in my experience some havent so i'll reserver judgement on this comment till I see one.
The Nokia netbook no doubt will come bundled with a 3G broadband subscription but it has a SIM slot allowing you to put your phone SIM in to continue surging if your 3G broadband has no signal.
Nokia have bundled GPS into the Booket 3G, no need to upgrade like other netbooks. Add Nokia Ovi Maps to the equation and you can find your way around like on your mobile.
It works with all of Nokias online services (Ovi etc)
Only 2cm thick, but built by Nokia. We all know you can drop your Nokia in the toilet(not recommended in reality) and after a dry out they work. No doubt the 3G booklet will be built of the same solid stuff. Its got an aluminium chassis and a thin Glass Screen frame, just like the MacBook, so it'll look real nice too
Nokia have said it'll sync with your mobile too although full details on how or what it'll do entirely arent sure but it can only be good …….right??
It has HDMI out.  Plug into your TV and watch your HD video…….Simples!!