StarTech.com prepares for the future of display technology with the introduction of DisplayPort 1.4 connectivity accessories. DisplayPort 1.4 supports the most advanced display technologies, including 8K and High Dynamic Range (HDR) imaging. This new standard represents a shift in display technology, further progressing resolutions to support more realistic and vivid images and video. StarTech.com's DisplayPort 1.4 accessories provide the essential connection to enable a reliable UHD audio-visual solution.
The new DisplayPort 1.4 adapters and cables are perfect for companies looking to produce and showcase high definition digital signage displays or video productions that truly entice and grasp the attention of their audience. For a creative professional who requires 4K, 5K or 8K monitors, StarTech.com's DisplayPort 1.4 accessories act as the critical component to enable their high definition audio-visual solution. With the introduction of High Dynamic Range (HDR) imaging, which produces vivid colours and higher contrast ratios between light and dark images, creative professionals can experience their work with enhanced detail. These connectivity products help to deliver enriched presentations, crisp images for digital signage walls, lifelike imaging for gaming applications and eye-catching visuals for photography, videography and cinematography.
"We're always listening to the market to remain aware of growing technology trends. We want to lead the way in developing the connectivity products our customers need to support solutions using the latest technology," explains Keith Rodrigues, Senior Product Manager at StarTech.com. "With DisplayPort 1.4 products, we are providing the critical components to enable the most advanced display technology solutions for our customers. Through a single port, the technology offers the ability to experience full resolutions on 8K displays or provide video output to 5K or multiple 4K displays. StarTech.com's recently released DisplayPort 1.4 cables, and soon to come display adapters, were developed to support the high definition display solutions our customers are looking for."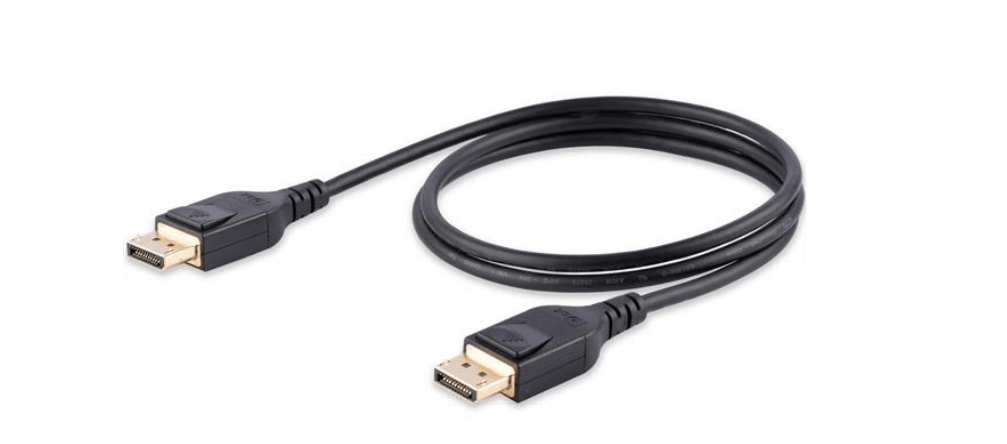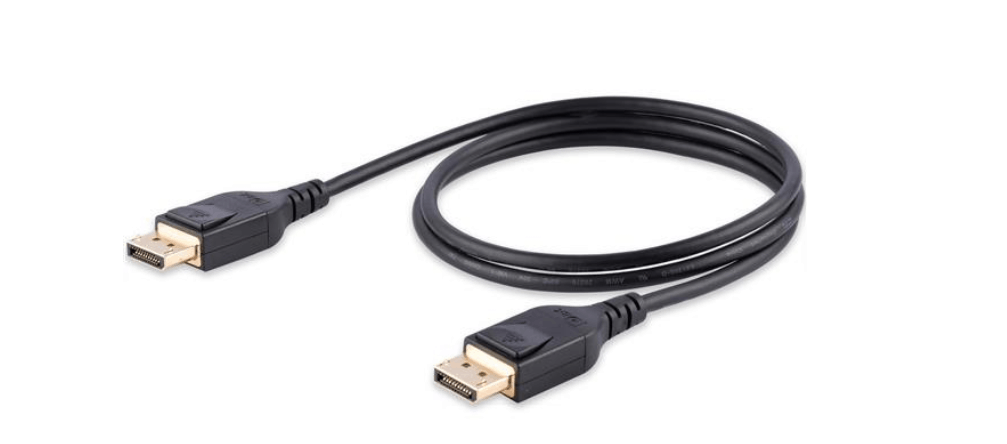 DisplayPort 1.4 Cables (Available in four different lengths: 1 meter, 2 meters, 3 meters, 5 meters):
Support for resolutions up to 8K (7680×4320) @ 60Hz, backward compatible with 5K (5120×2880) @ 60Hz and 4K(4096×2160) @ 120Hz and previous generations of DP
High Bit Rate 3 (HBR3) bandwidths of 32.4Gbps
High Dynamic Range (HDR) for higher contrast ratio and vivid colors
Multi-Stream Transport (MST) for daisy-chaining multiple monitors
Display Stream Compression 1.2 (DSC)
Forward Error Correction
32 uncompressed digital audio channels
HDCP 2.2
Latches to provide secure connections between your devices.
VESA certified to ensure full compliance and efficient operation of the higher link rate of HBR3.
Tested to meet all DP 1.4 specifications to ensure quality and reliability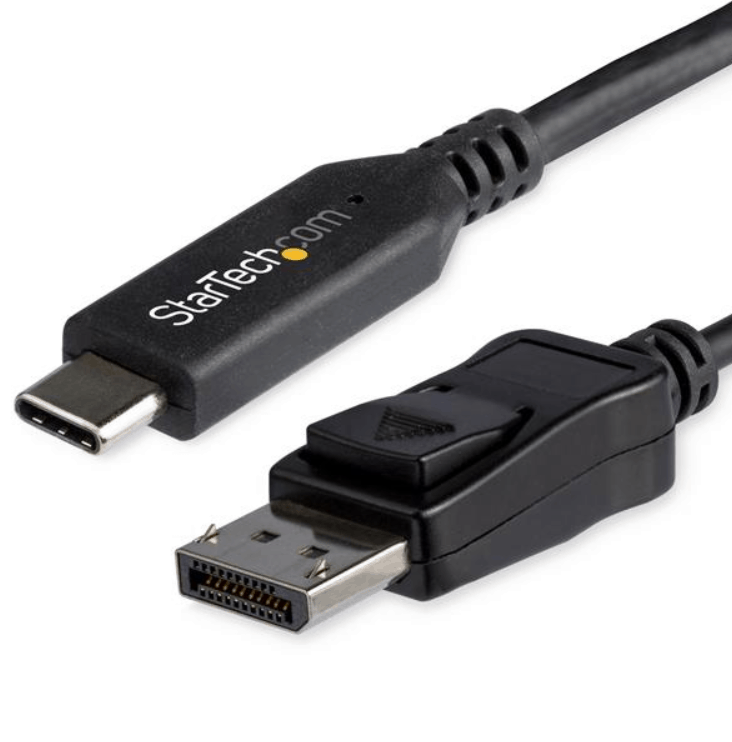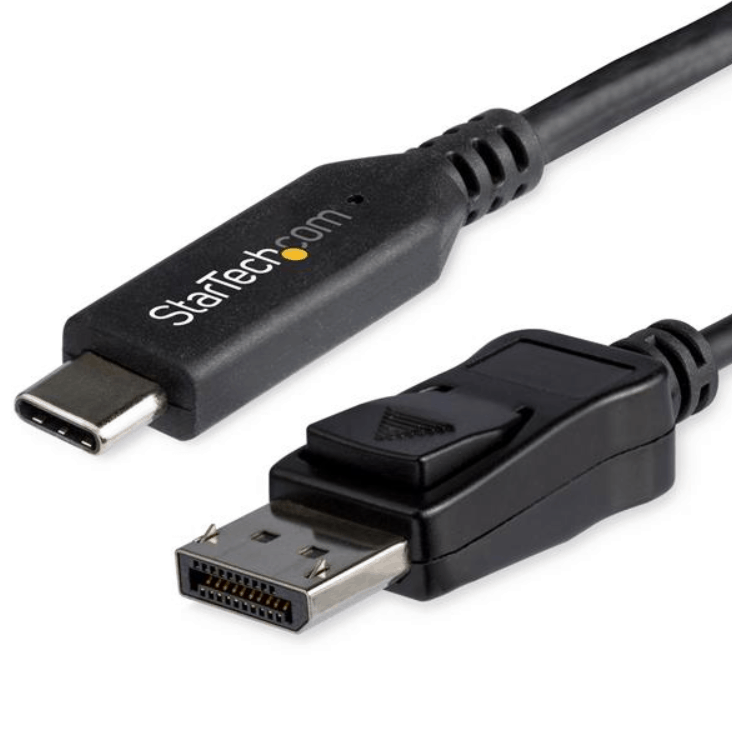 USB-C to DisplayPort Adapter Cable (Available in 1m and 1.8m lengths):
High Bit Rate 3 (HBR3) capabilities, providing bandwidths up to 32.4Gbps
Delivers the stunning quality of UHD at resolutions up to 7680×4320
DP adapter is backward compatible with 4K and 1080p displays
Additional DisplayPort 1.4 connectivity accessories including display adapters will be launching soon.