This week Dell have announced two upgrades to it's all in one PC the Inspiron One and it's tiny Mac Mini rival the Inspiron Zino HD. All in ones seem to be becoming more popular now, especially as touchscreens have got better and easier to use and also the popularity of the iMac but also so has the popularity of the ultra small PC. Both save space around the home, and now with the technology at our disposal, you don't lose out too much on their performance.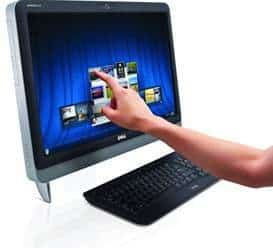 The Inspiron One firstly features a new interface allowing for better organisation of your shortcuts via a collage-style layout on the screen. Also Dell are upgrading what's inside as well as offering a variety of options for you to pick from. Now available with up to Quad-Core AMD processors(lowest will be Dual-Core), Blu-Ray drive upgrade and the option of up to 1TB of HDD space. The Inspiron One will also have a HDMI in port allowing you to plug in external sources like a games console without the need for another screen. Available ready for Christmas retail(in the States) will start at $799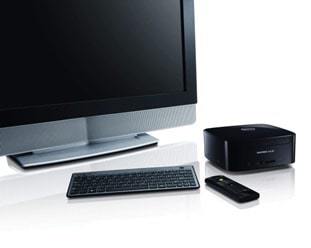 The Zino HD has again had an upgrade to it's innards.The cheapest $299 model will sport an AMD NEo chip but the option to upgrade to a Quad-Core Phenom II X4, is very welcome indeed for such a small computer. Integrated graphics can be upgraded to an AMD Mobility Radeon HD 5450, more than capable of playing some mid-range games at decent quality and HD video playback. Also available will be a smaller wireless keyboard, making the Zino HD a super space saving option.