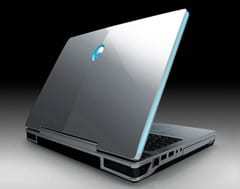 Recently Alienware were telling us that they were planning some new rigs for us to drool over but were keeping tight lipped on the details. However those lovely father figures at Dell let slip some details on the first of those that we'll look at that. The Alienware M15x Laptop is the epitomy of a max power gaming laptop. As with all Alienware kit (who doesn't love building ridiculously good PC's that we could only buy with monopoly money) its a bit pricey. The barebones laptop starts at £1,199 but this can skyrocket with added features. Read on for more
Specs :
Intel Core i7 processor
up to 8GB of RAM
Blu-Ray Drive
15" HD 1920×1080 Screen
9-cell battery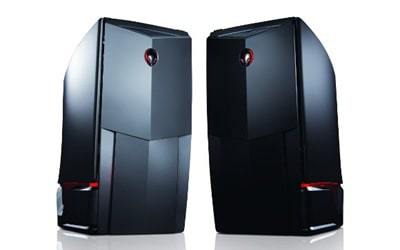 Then there's the desktops. Two new ones dubbed the Area-51 and Area 51 ALX. These will need a premiership footballers wage to buy as we know but come on this is what you need to spend to future proof your PC and squeeze those top end frame rates. Housed in the usual fancy Alienware cases these liquid cooled monsters will have plenty of options for you to change. We'll list a few of those now.
Core i7 chip
ATI or NVIDIA GPU options
up to 12GB of RAM
six hard drive bays
twin Blu-Ray drives
CPU overclocked to 3.86GHz(ALX)
dual GeForce GTX 295(ALX)
Alienware Area-51 starts at £1,699 and the Area-51 ALX a massive £2,899