3D printing may have dominated the Best Newcomer category in gadgets lately, but there is another type of 3D that promises to stir up equal – if not more – excitement: 3D holography. Most of the tech innovations that we consider routine nowadays were first featured in sci-fi films, and 3D holograms in particular have a very special place in pop culture: who doesn't remember the iconic Princess Leia's hologram message to Obi-Wan Kenobi in the first Star Wars? Well, new developments in the field of 3D hologram technology suggest that we are not far from products that will allow us to use holograms in our own homes.
A 3D Hologram Platform for Home Use
In fact, holograms first came about in the '70s by Hungarian-British physicist Dennis Gabor, who went on to receive the 1971 Nobel Prize for the invention and development of the holographic method. However, it's only recently that we've been seeing their everyday application potential. Enter Holus, a product developed by Vancouver-based brand H+Technology. Holus is a tabletop platform that can connect to a computer or handheld device like a tablet or a smartphone and stream digital content creating a 360° hologram. It is shaped almost like a cube and seems a lot less bulky and more convenient than previous similar attempts. According to the company behind it, they aim to "recreate the campfire experience with a 21st century twist", as the product can be used for highly social functions, such as playing board games projected onto its pyramid-shaped tempered glass. It also features motion tracking and proves quite interactive as it enables users to engage with the projections in various ways, such as gestures or even potentially brain control sensors.
The project is still considered under development and the company views it as an indication of where they intend to take 3D holography technology in the next years. There are also other attempts out there, such as the machine built by two Scottish artists that can project extremely realistic 3D videos and took seven years to develop, which share the same message. And what a promising message it is: Such gadgets have infinite potential for professional use – just think of professionals like game developers or architects that could project their designs in 3D to get a sense of the finished product, improve it or make client presentations go that extra mile. Yet products like Holus seem also bent on bringing holograms to our homes – and there are indeed many home-based uses for 3D holography.
Applications for 3D Holography Technology
Entertainment and online communication could be radically transformed with similar products, especially when combined with established tech like livestreaming. Who wouldn't like to stream a 3D movie on Netflix on a rainy night? Combined with livestreaming, the possibilities open up even more. You could 3D live stream games on NBC Sports or use holography to put a spin on interactive online games, for instance on gaming providers like Betway Casino that have already incorporated livestreaming technology in their online casinos. On another front, communication has already been greatly enhanced by video-call services like Skype and Google Hangouts but could be brought even further when combined with 3D video projections – and it would really enrich the way we experience communication with friends and family that are away.
Yet holography could also revolutionize our lives on a more public level, opening up new avenues in customer support for tech products, where coupling livestreaming technology with 3D hologram projection could prove invaluable: Instead of spending too time on trying to explain the problem with your newest gadget to a brand representative and having them describe the steps you must take to fix it, you could each use holography to communicate information much faster and more efficiently. In fact, The entertainment sector is – as usual – already ahead of the game: Different technologies, including a digitally tweaked version of a famous optical illusion known as "Pepper's Ghost", have been already used to bring beloved artists back to the stage. Perhaps the most well-known version is Michael Jackson's posthumous performance at the 2014 Billboard Music Awards, hosted at the 17,157 person capacity MGM Grand Garden Areana in Las Vegas. What made this possible was a hologram created by Pulse, but there are also other artists that have made use of similar technology, including Madonna and M.I.A.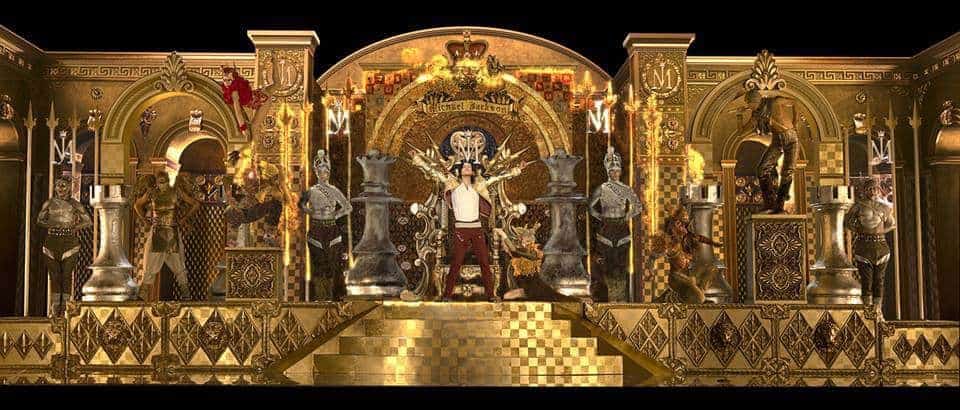 In the recent French presidential elections, candidate Jean-Luc Melenchon used a 3D hologram of himself to simultaneously appear in Lyon and Paris in order to address rallies at the launch of his campaign. And he is not the first politician to do so: Turkey's Tayyip Erdogan used the same technology in 2014 to increase public support, while in the same year current Indian Prime Minister Narendra Modi used holograms to appear simultaneously at rallies across the country during his (successful) election campaign. Use of holograms in public speaking, teaching and academia is highly possible as holography advances, as are wider applications in professional context: Just think of still being able to participate in that office meeting while away on a business trip.
Where could this technology take us? The possibilities seem endless. It appears that in a few years' time, 3D holography use could be more widespread in both public and personal life than we could ever imagine now – as it happened with so many other innovative gadgets before them.