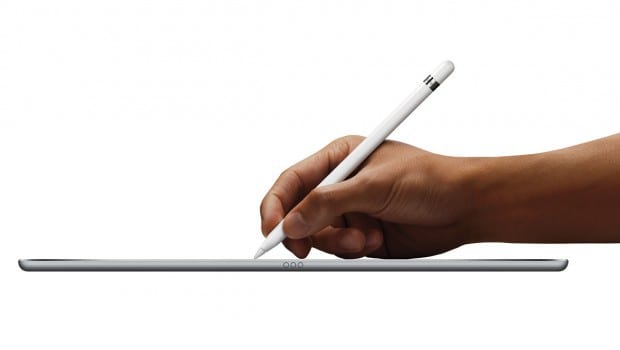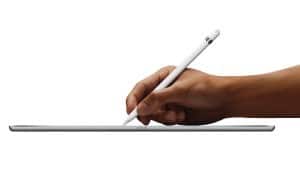 Apple held their annual launch event last night and this year we saw the release of the iPad Pro, arguably the biggest release for the iPad family to date.
The iPad Pro has a giant 12.9-inch display with 2,732 x 2,048 pixels. The Pro is so big it is nearly the same width has a regular iPad is tall and Apple say the giant size allows them to use a full sized keyboard just like laptops.
Powering the iPad Pro is Apple's latest SoC (system on a chip), the A9X. As you'd expect, it's an upgrade over the iPad Air 2's A8X in every way, with double the memory bandwidth and graphics performance. Apple says it's faster than 80 percent of "portable PCs" sold in the past year.
Others specs include a 1.2-megapixel FaceTime camera up front and an 8-megapixel iSight camera at the back. It also has Touch ID and 10 hours battery life.
The iPad Pro will start at $799. That's for a 32GB WiFi model. The 128GB WiFi model will cost $949, while the LTE 128GB model costs $1,079. No confirmation on UK pricing just yet.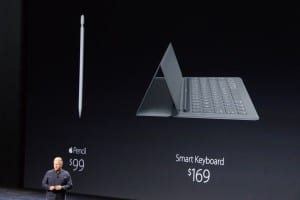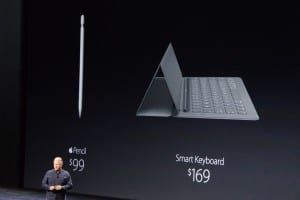 Another interesting aspect of the Pro is the Pencil accessory which is a pricey $99, and as you would expect it acts as a stylus. The large price tag is justified by the fact it is not a cheap capacitive stylus like third party solutions but a truly pressure-sensitive, behaving more like a Galaxy Note or a Wacom unit. This includes sensors inside for position, force and tilt.
Additionally Apple are also released a Smart Keyboard which retails for $169, which works almost exactly like the keyboard Microsoft use on their Surface tablets.
Release date is sometime in November.