Couple of interesting netbook news for our readers today come in the form of a new Asus Eee PC netbook and the very interesting Dell Inspiron Duo netbook come tablet (yes that's right a tablet and a netbook in one)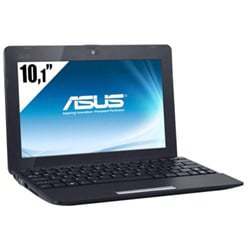 Firstly the Asus Eee PC 1015PN is a 10.1" netbook which unlike other models has external graphics allowing it to playback HD content and Flash 10.1. Basically keeping the same chassis as the current Asus 1015 line of netbooks, is bundled with Windows 7 Home Premium and a dedicated Nvidia Ion graphics processor making it more than capable of playing HD content.
The netbook should be available sometime next month and according to Liliputing should retail for around the £333 mark (€399). However this hasn't been confirmed by Asus yet.
Secondly we have the Dell Inspiron Duo. It's a netbook/tablet hybrid machine and looking at the thing, could revolutionise how we look at future netbook and tablet production. Powered with an Intel Atom processor it runs Windows 7 Premium and is essentially a 10" netbook. What makes it so drastically different is the screen is on a rotating hinge and when flipped round turns the netbook into a fully fledged touchscreen tablet aswell. Best of both worlds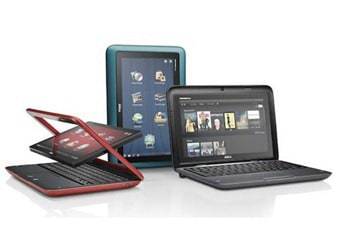 It's still in development at the moment so I don't think we'll see it too soon but certainly has great potential. If you want to watch the video from IDF2010 of it being unveiled click here