Videocardz has just posted what looks to be the first official pictures of the custom NVIDIA GeForce RTX 2080 TI graphics card and RTX 2080 graphics cards from MSI.
While the leak looks genuine it is strange for the card to be the 2080 Ti model, not the normal one that is released first. It is almost certain that NVIDIA will officially announce the new cards in 3 days time at Gamescom so we will likely get a more definitive answer then.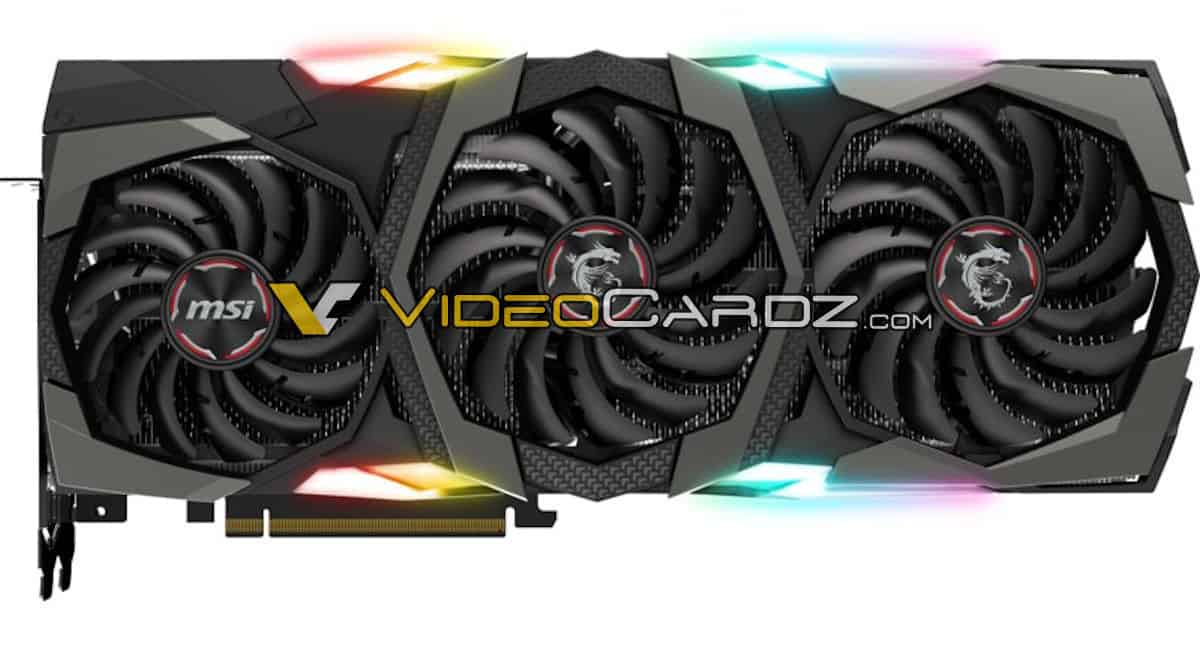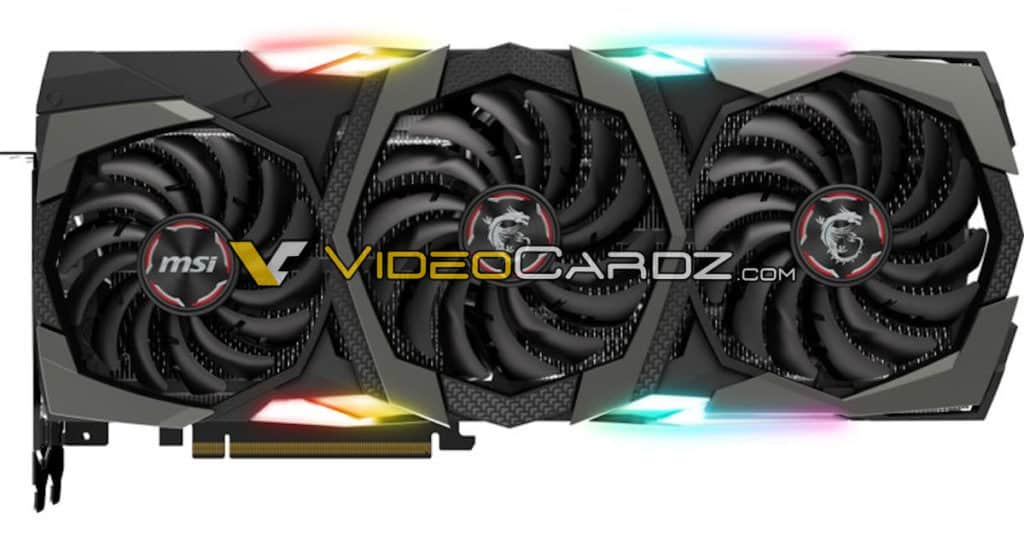 The two leaked cards are based on a fully custom PCB and cooler design.  The card features the latest Turing GPU architecture with 11 GB of GDDR6 memory while the RTX 2080 Gaming X comes with 8 GB of GDDR6 memory. The memory size is kept the same as the previous generation but it's a lot faster in terms of speed, delivering much higher bandwidth for high-resolution gaming.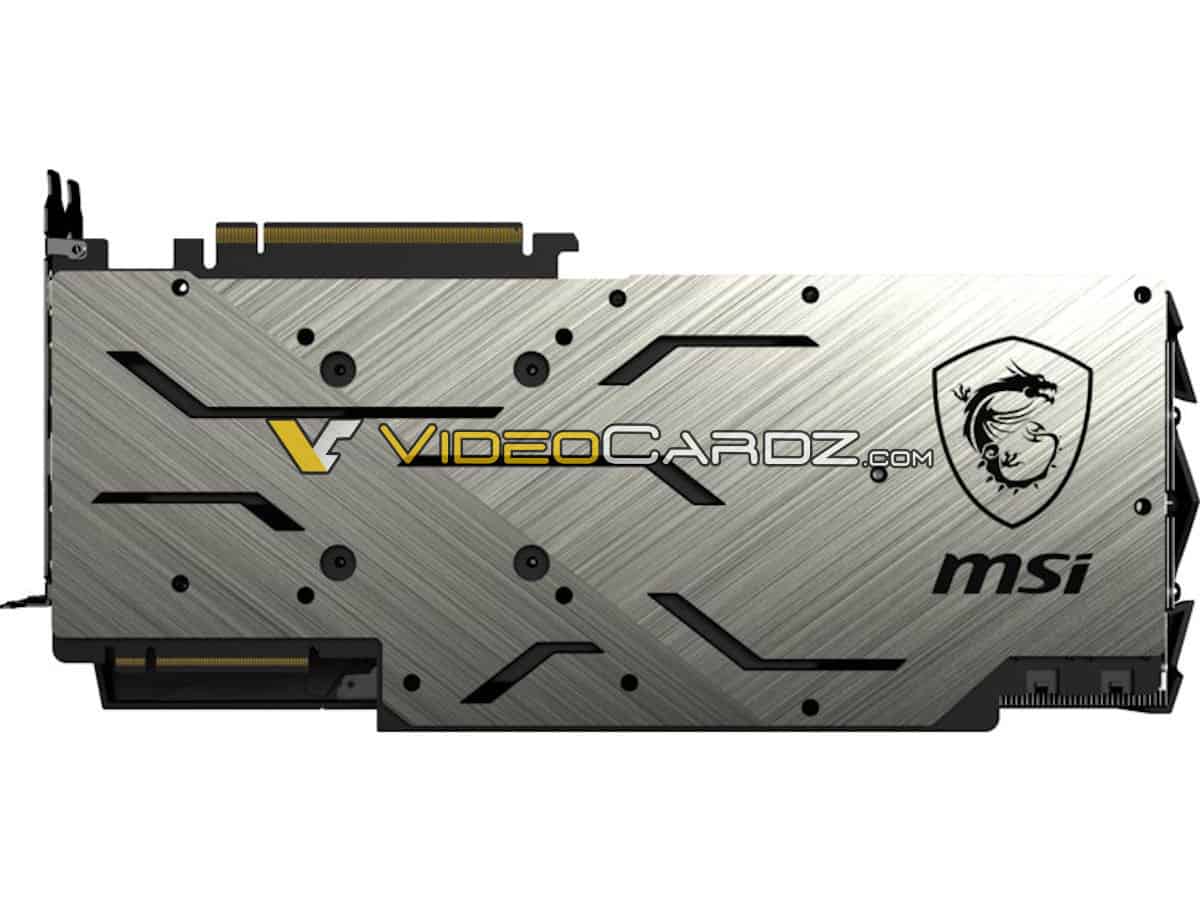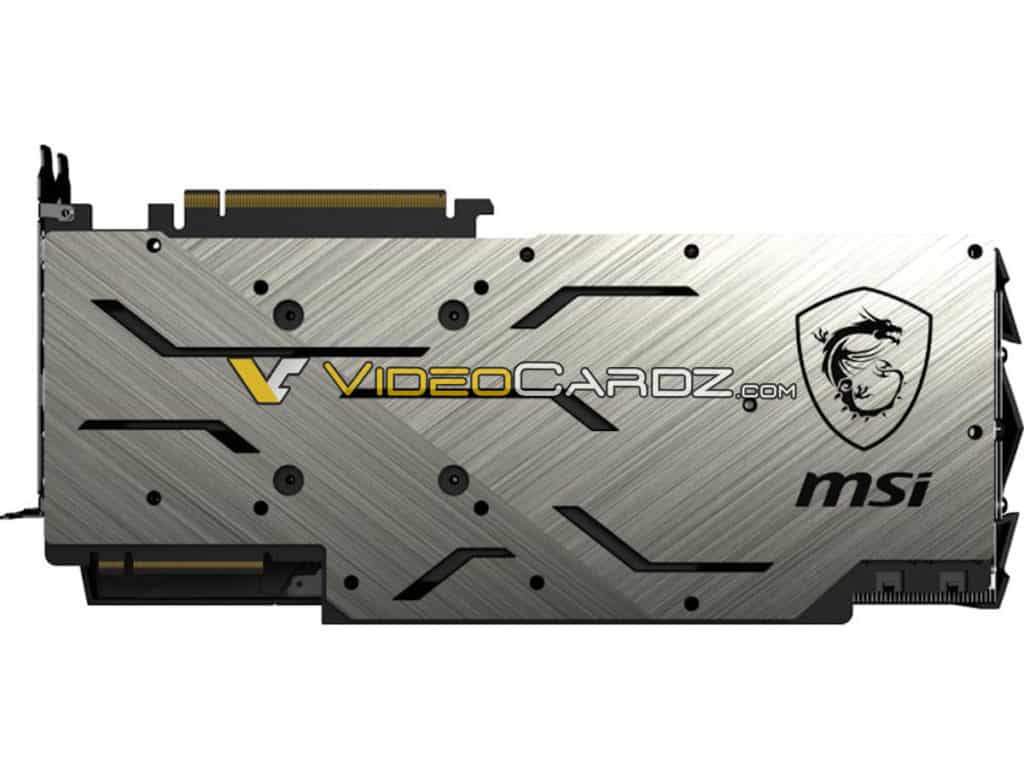 The Gaming X Trio features the latest version of the Twin Frozr cooler with triple fans, two small ones on the side and one bigger fan for side-ways heat dissipation in the middle. The front shroud has been modified to feature RGB colour while previously, LEDs were embedded in dragon cut textures around the fans. You also get a brushed aluminium, the silver-coloured backplate with the MSI Dragon logo, but no RGB on the backplate.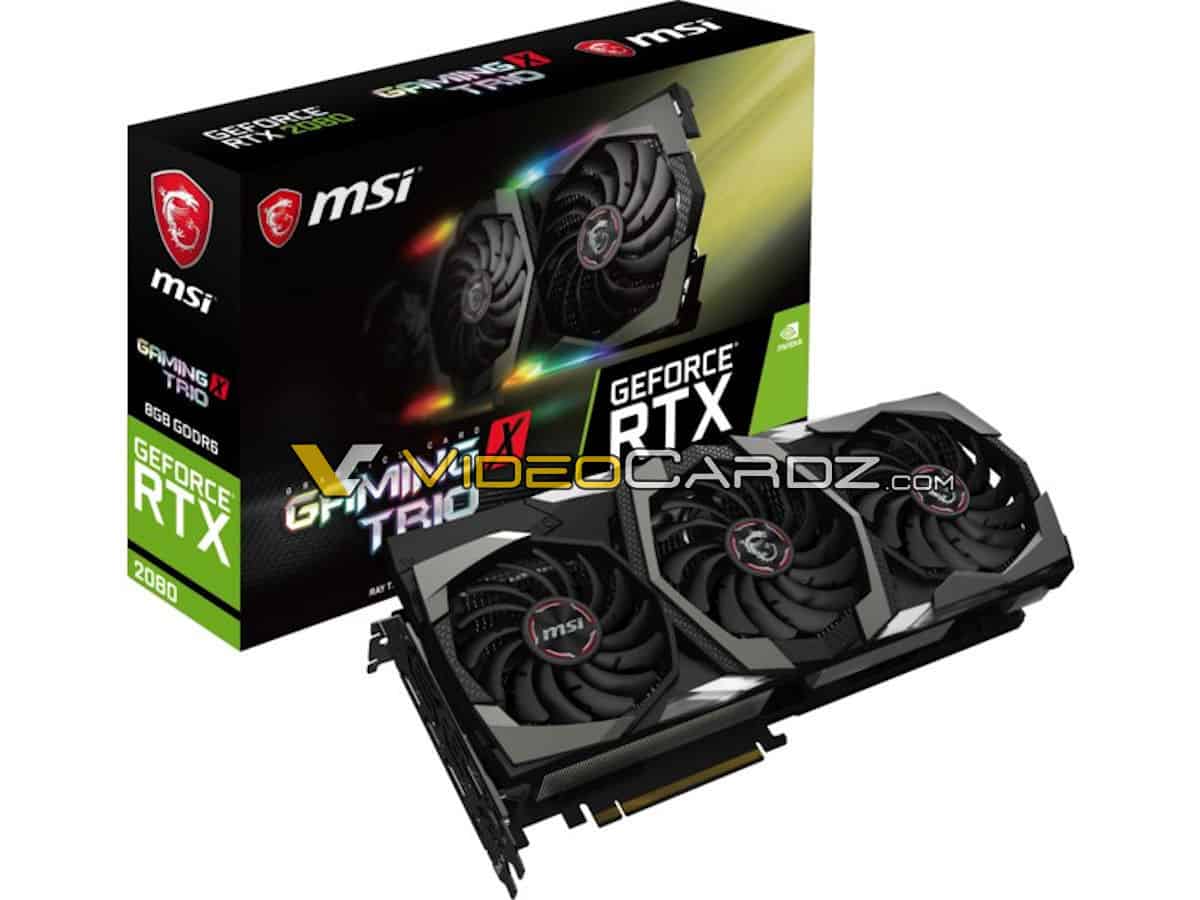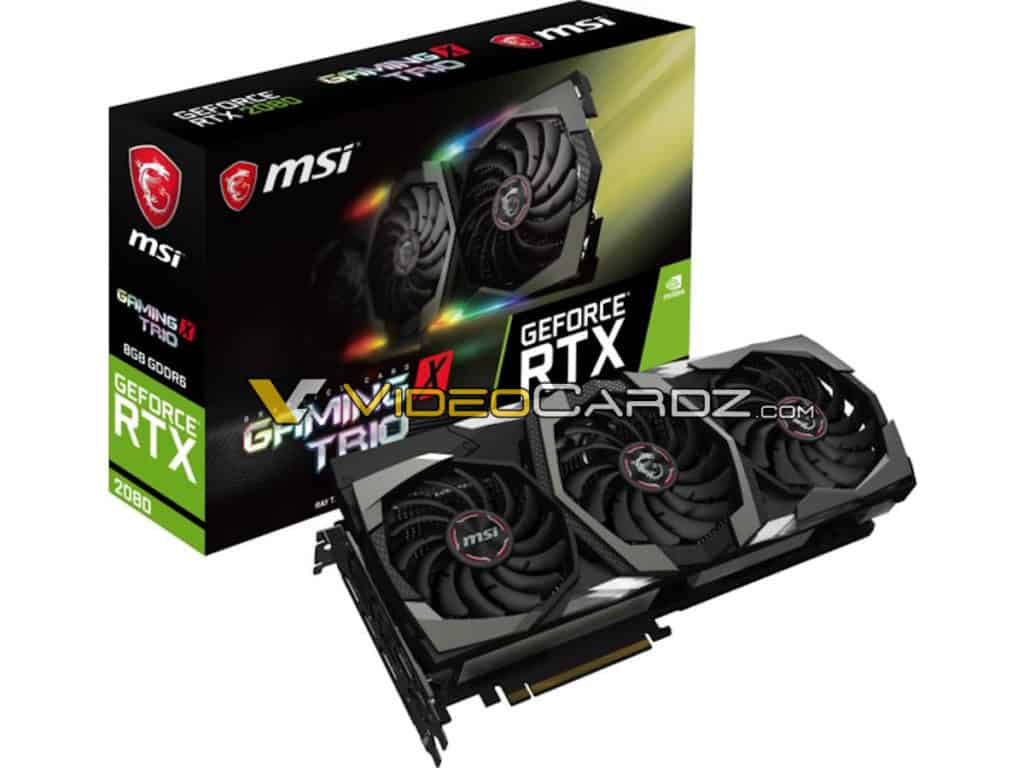 The RTX 2080 Ti Gaming X Trio comes with dual 8 pin connectors and a large NVLINK connector.
Some new rumours suggest that the Nvidia RTX 2080 will launch at $649, but I would suggest that is highly unlikely as the 1080 series sold quite well at a much higher price point.