It's easy to think that nothing can potentially attack your company because you are an online business. This is a typical "not much to steal" mindset that most online business owners have. However, this is an incorrect idea that could cost a company millions.
Security is an essential feature for all businesses, especially online businesses. In fact, cybersecurity is one of the most rapidly emerging concerns for online businesses worldwide. As companies are putting their services and products online, they are also putting themselves at risk for cybersecurity threats.
Cybersecurity best practices for business can save millions of dollars for an organization. All you need to have is a robust cybersecurity policy and trained employees who know how to identify cyberattacks and act on them.
Want to prevent your online business from being a victim of a cyber attack? Here are some of the best practices for online security!
Top 7 Best Practices For Online Security
1. Use a firewall
Installing a network firewall is the first line of defense against a vicious cyberattack. A firewall for the company network can protect data against cyberattacks by preventing unauthorized users from accessing your sites, services, mail newsletters, and other sources of data.
According to the Federal Communications Commission (FCC), all online businesses are recommended to set up a firewall that will act as a shield between company data and cybercriminals. In addition to the external firewall, companies can also install internal firewalls for enhanced security.
If your employees are working from home, they should be encouraged to install a firewall on their home network as well.
2. Perform Phishing Simulations
Phishers trick users by urging them to click on links and pop-up ads that may result in a security breach. This is why it's crucial to beware of phishing and be cautious of links and sites visited from the company network.
As of 2020, phishing attacks were the most common forms of cybersecurity threats experienced by online businesses globally. Phishing attacks lead to identity theft, which is how most ransomware attacks occur.
Phishing simulations can train employees to avoid visiting shady sites, clicking on malicious links, and downloading unknown files. Employees should also be trained to never enter their personal or company information in response to an email or pop-up website.
3. Protect Employee Data
New legislations are being introduced frequently, sensitizing companies about data privacy awareness. In the case of ransomware attacks and other cybersecurity threats, employee data is often more at risk than company data. Employee privacy can be safeguarded through anonymizing their information and taking security steps to protect them in a prevention capacity.
If your employees are working from home, additional steps must be taken. For instance, installing a firewall on their personal computer, having a secure wifi connection, using a VPN, and so on.
4. Devise a cybersecurity plan for mobile devices
Almost 59 percent of online businesses allow a BYOD (Bring Your Own Devices) policy. If your company is one of them, you have to make sure that you have an officially documented BYOD policy in place that also mentions security precautions.
Wearable devices like smartwatches, fitness trackers, wireless devices, etc., are becoming increasingly popular, and it is important to include these devices in the security policy.
Norton by Symantec advises online businesses to inform their employees about setting up automatic security updates. Besides, ensure that the company's password policy is extended to all devices accessing the common network.
5. Use strong passwords and multi-factor authentication.
One of the easiest ways to protect your business from cyberattacks is by using strong and unique passwords. Complex passwords can prevent cybercriminals from accessing sensitive company information, and simple passwords can be easy to hack. If cybercriminals figure out your password, it can give them access to the company's database.
A strong password should contain at least 10 characters, including numbers, symbols, capital, and lowercase alphabets. Companies should also make sure that their employees change their passwords regularly. You can also set up multi-factor authentication to protect sensitive network areas.
6. Back-up all data
To minimize the possibility of facing a cyberthreat, it is important to regularly back-up data. The U.S. Small Business Administration recommends backing up all databases, including word documents, spreadsheets, HR files, accounts files, receivable/payable files, and so on. Make sure you're also backing up data stored on the cloud.
7. Train employees
Most importantly, all employees must be properly educated about cybersecurity measures. Cybersecurity policies are updating every day as cybercriminals are becoming savvier. Therefore, it is important to have regular updates on protocols. Employees should also be held accountable by making them sign a document stating that they've been made aware of the policies and understood them.
Companies should hold regular training sessions with employees and invite cybersecurity experts to host these.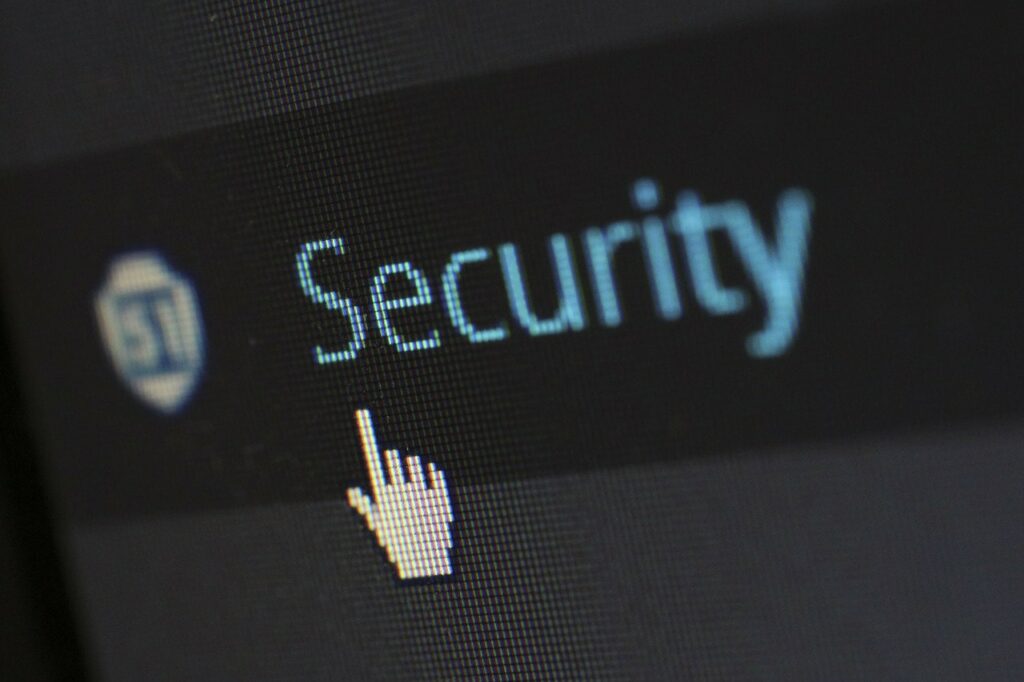 Cybersecurity in the Online Casino Industry
Online casinos have made quite a reputation for themselves by having the most enhanced cybersecurity measures. Since online casinos deal with lump-sum amounts of money being deposited and withdrawn every day, their security policies are robust, and other online businesses can learn from them.
The most prevalent forms of cybersecurity found in online casinos are firewall and software testing. Besides, they also have SSL protection, whereby whether users pay domestically or internationally, their financial transactions are secured. SSL stands for Secure Socket Layer, and it provides identification of the webserver by establishing an encrypted connection.
This is how new USA online casinos are implementing cybersecurity methods to ensure their users' safety. They invest in in-depth software testing to ensure that their sites are fault-proof and 100 percent secure. SSL protection ensures that even if the hacker gets hold of the information, they can't read it. Random Number Generator ensures fairness during the game.
Popular online casinos like Hard Rock casino, Unibet, BetMGM, and others value their customers' safety and company data above everything else. They use data encryption to ensure that employee and customer data are protected.
Without a high-quality security system in place, it can cost the casino millions. Thus, they have acknowledged and acted upon the need for strong online security.