I started my career in online marketing and being a small company. I also offered web design services. I still do this now, but as my side earner and in the current climate, there has been an uptick in people wanting to develop a new website or update their existing.
With most of us working from home, many on furlough now has never been a better time to start a new side business online or give your current website a refresh.
A web design company will likely always offer the best solution in terms of design and functionality, but you are going to end up paying hundreds if not thousands for the end product.
If you are just starting out then, there is a huge number of free resources that will allow you to get your new website running with no costs at all.
Of course, you can still just buy super cheap hosting services and a domain giving you complete control of your website without being locked into contracts.
Most traffic is mobile now, taking Mighty Gadget as an example, over 60% comes from mobile devices, so developing for mobile is no longer an added feature, but it should be your primary concern.
Mobirise Drag and Drop Website Builder is one such tool that offers free options for the development of mobile focussed websites. I have been trying it out the past few days to see how useful it is for people wanting an affordable or free solution for a mobile-friendly website.
Set-up
Unlike a lot of free web design services, this is not strictly browser-based, it is an offline based piece of website design software. It is quick and easy to do; when you go to Mobirise.com you will need to give them your email address first, this will then send you a password, which you will need to use later on to login.
The advantages of having an installed app is that there are fewer issues with connectivity, adding things will be quicker, you are not constantly waiting for things to upload.
Paid options
While Mobrise is free to use, and you can set up a perfectly decent mobile-friendly website with it, many of the themes and plugins cost money. It is quite affordable, much more affordable than a web design company, for example. It is also cheaper than paying for a premium WordPress theme + plugins.
You can get the full kit for $99 which includes 3200+ awesome blocks, 81 themes/extensions and counting!
Individual themes are $49, so you will probably be best getting the full kit.
Themes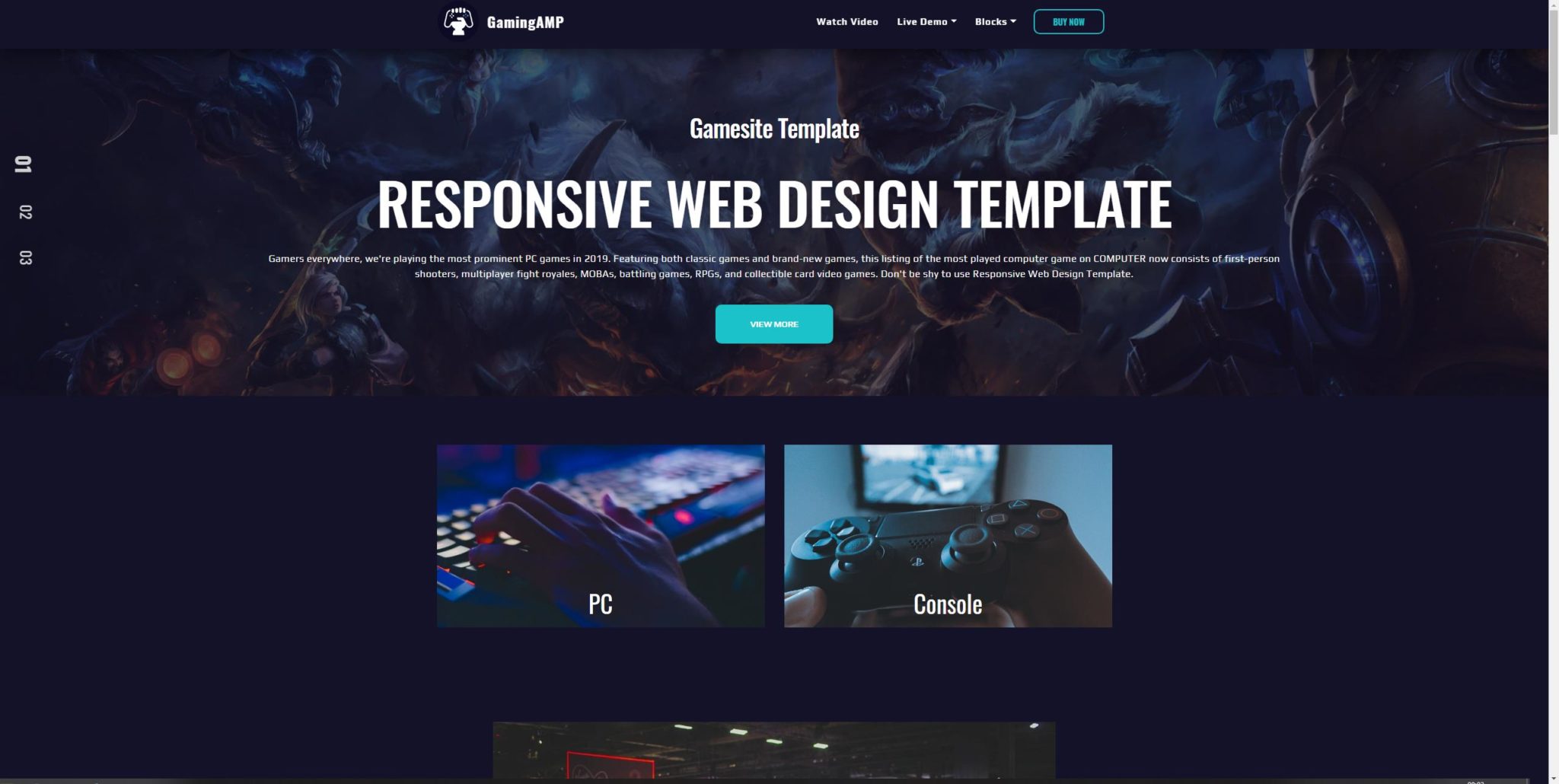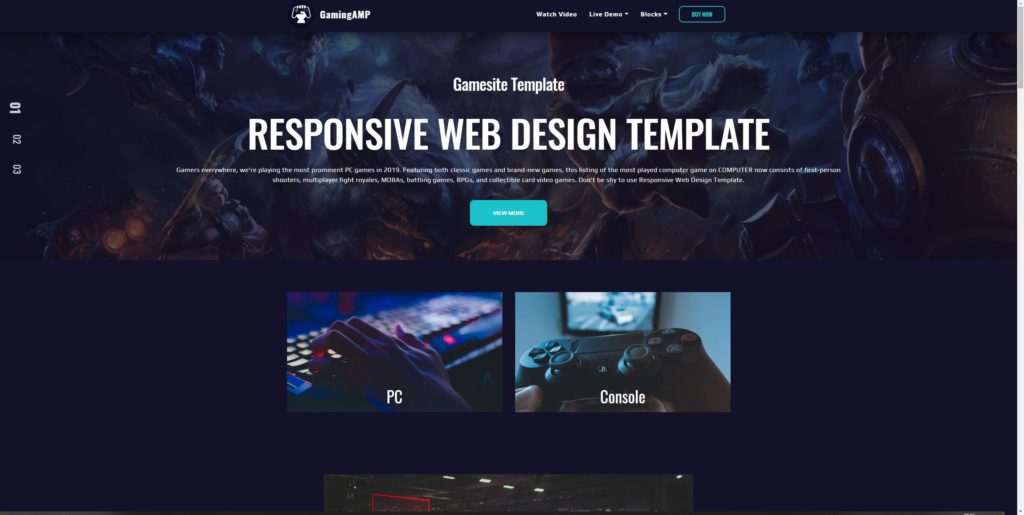 From what I can tell, there are three free themes to download plus the default themes already installed, so more than enough to get you started.
You can then always switch to a paid theme if you find your website is generating enquiries.
Plugins/Extensions

On top of the themes, there are some useful extensions.
Lazy Load will give the impression of quicker load times, as images are loaded as your scroll.
PWA Builder will help you turn the website into a progressive web application allowing people to install the website onto a phone or desktop, giving them quicker access offline access.
Paypal shopping cart – self-explanatory, this will allow you to take payments
Form builder – ideal option allowing yo to build enquiry forms
In Use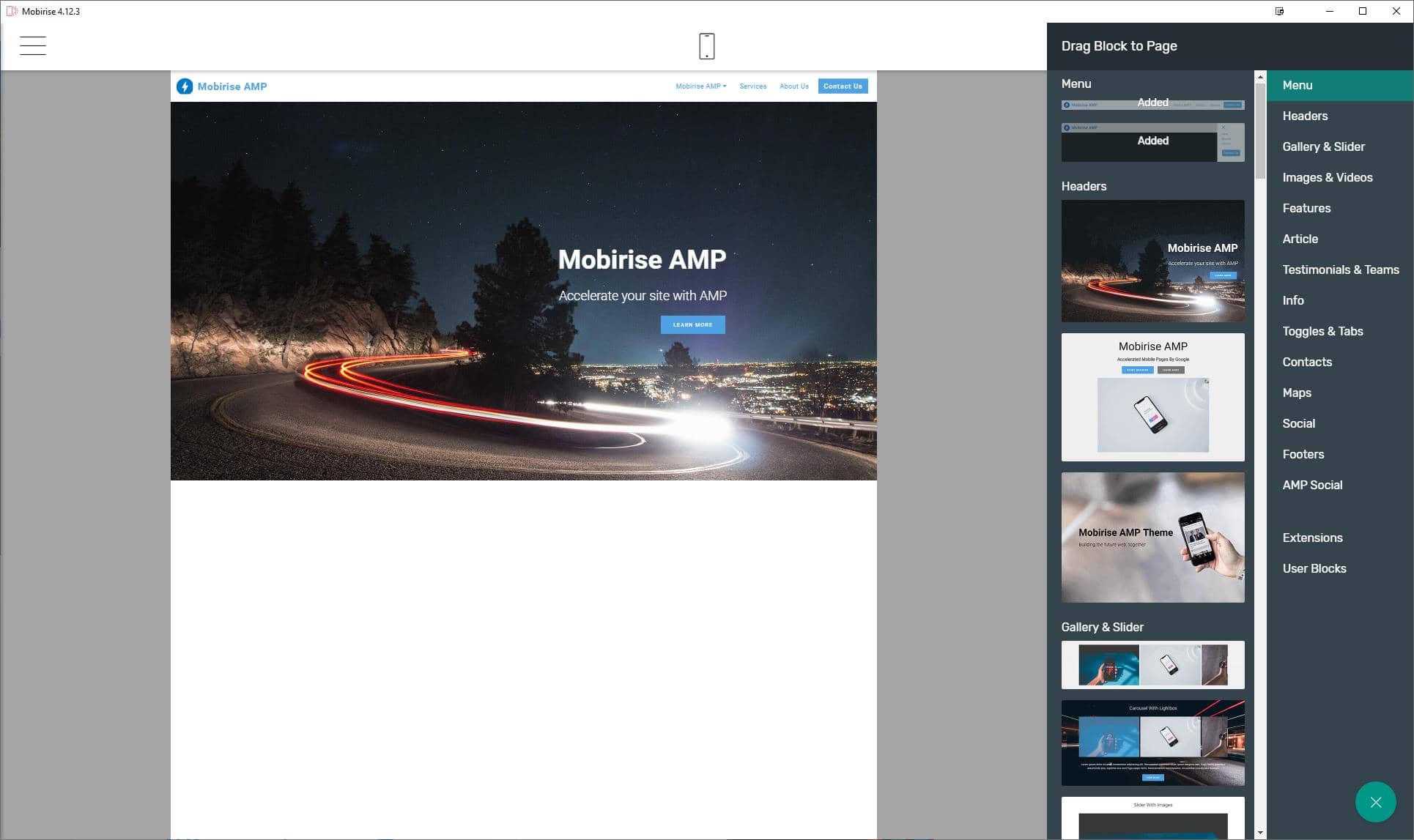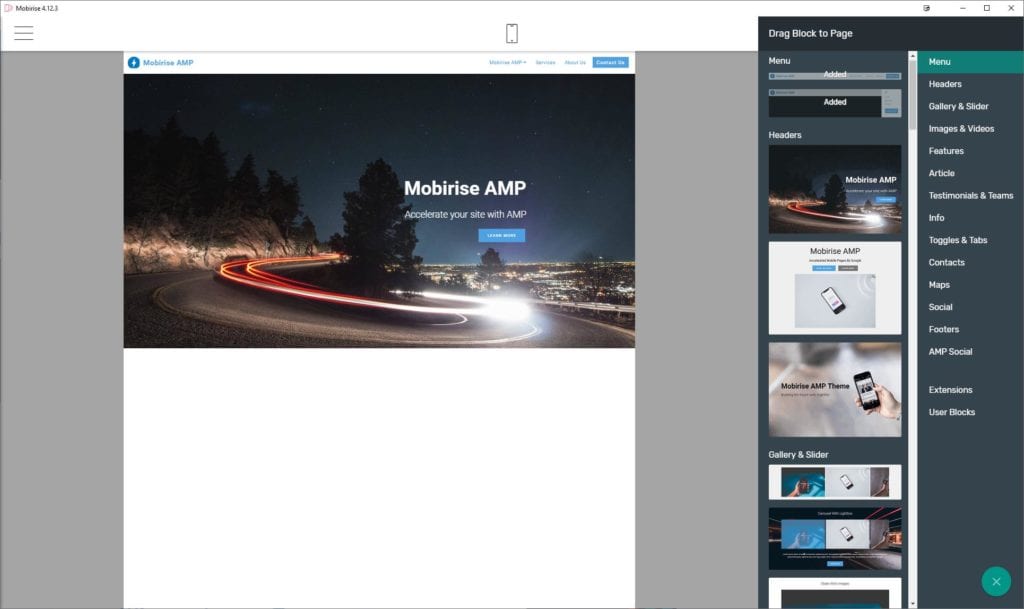 Using the system is extremely easy, admittedly I have better knowledge than most in this area, but it is a WYSIWYG system (what you see is what you get), and it is just a case of dragging and dropping the elements you want to use than editing the content within them.
It works almost the same as every other free website builder, which is a good thing, as they are all generally easy to use.
You can have multiple websites, so if you have downloaded a theme, you can go to Sites, create a new site with the chosen theme.
The drag and drop block are even organised in a logical order allowing you drag things over quickly and get a page set up in seconds, all you then have to do is customise the content.
There are plenty of blocks to choose from; you have the important structural elements such as a menu, header and footer. Then for content, there are galleries, images, featured content, articles, and much more.
The only difficult thing about the system is finding the motivation to write all your content!
Publishing
The best thing about Mobrise is the publishing options. All free website builders I have used in the past offer free websites but on a subdomain of the website you developed it on. If you then want to use your own domain you get roped into a monthly fee.
With this, you have multiple publishing options. The easiest way is to do the same as other websites, and publish to a subdomain of mobrisesite.com, though they warn you this is for testing only.
The other option is to publish locally to your computer – this is not much use as a final product as it won't be live to the public, but it allows you to view the finished product, and it gives you the files you need to publish wherever you want.
You can then alternatively publish to GitHub, this will still use a subdomain, so not ideal for a proper business, but is acceptable to start off with and perfect for testing.
The best option is to host the files on your own server, the files Mobrise generates are all static files and require no access to a database or fancy server requirements. So you can buy super cheap hosting and a domain giving you complete control of your website without being locked into contracts
I personally use 123-Reg for my domains, I wouldn't normally recommend their hosting, but in this scenario, you can get away with anything. They have an offer of 1 domain and hosting for a year for £35.88 then £59.88 for subsequent years.
Alternative options include Siteground, GoDaddy and BlueHost.
Overall
Mobrise is excellent, it is easy to use for people of almost any skill level, and it stands out from the crowd of free website builders by giving you access to the final files to do as you please.
There is no coding required, and with it using static files, there are no concerns about the quality of hosting or things like page speed.
All the themes are mobile focussed ensure the final website will work on the most common devices that will access the site.