It has been a long time since Microsoft launched one of the affordable versions of its Surface line-up, but they have finally announced a worthy successor to the Surface 3, and it could be the best portable option on the market.
If you want a laptop that is easy to carry around all day long and you don't require huge amount of computing power then this could be the perfect option for you. With a screen size of just 10-inches running at 1800 x 1200 it weighs just 0.5KG and is powered by an Intel Pentium Gold processor with 4GB and 64GB of eMMC storage for the base option. This will set you back a reasonable $499 but you will then need to buy a keyboard to go with it which does start making it a bit pricey as the basic black keyboard costs $99. It is expandable via MicroSD and there are a 8GB of RAM and 128/256GB SSD options too.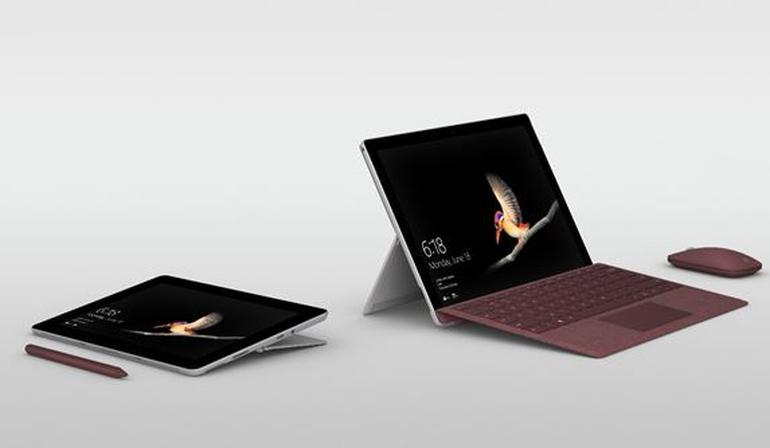 The laptop will ship with Windows Home running in S version, which is fine for basic use, but as I experienced with the HP Envy X2, quite a lot of apps are not on the Windows Store so I had to switch to the full version.
Battery life is rated at 9 hours which OK but hardly the 20+hours you can get from Windows 10 on Arm devices. As you would expect from such a lightweight laptop, there is a single USB-C port for all your connections.
Build quality should be better than you find on other affordable laptops with the same magnesium body and sturdy kickstand hinges as the Pro models.
If you want to opt for one of the better-specced models things start to get pricey quickly, with 4GB/64GB coming to $627 or for the $549 8GB/ 128GB.
No word on UK pricing or availability, but expect close to £/$ parity.