The annual Microsoft Surface event may not have as much hype behind it as the Apple and Google events, but they still announce some very interesting products. The Surface line has been a big success for Microsoft, then there have been announcements such as the Hololens which throw a curve ball and create a huge amount of buzz.
While not as wacky as the Hololens, or even that unique Microsoft announced the Surface Studio at the latest event. It is an all in one aimed very much at creatives, with a 28-inch, 4,500 x 3,000 and extremely attractive design. It is hard not to compare it to Apple in terms of quality of design.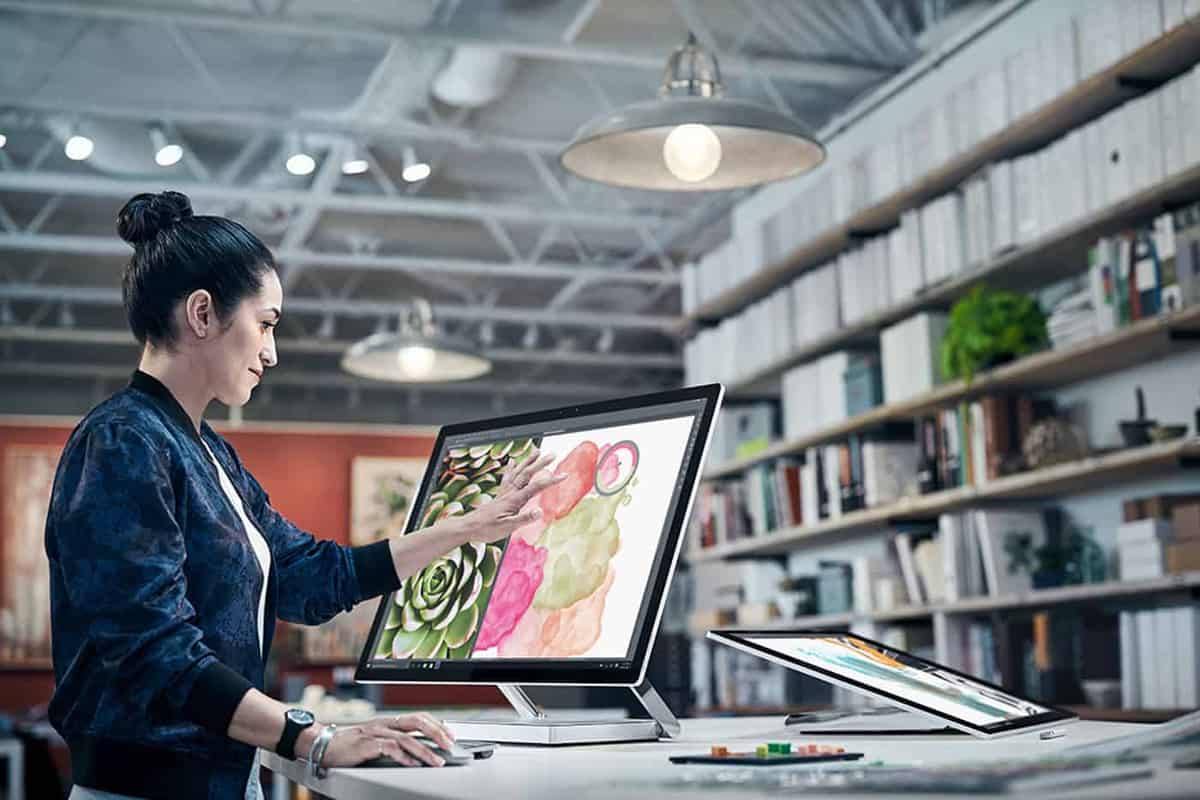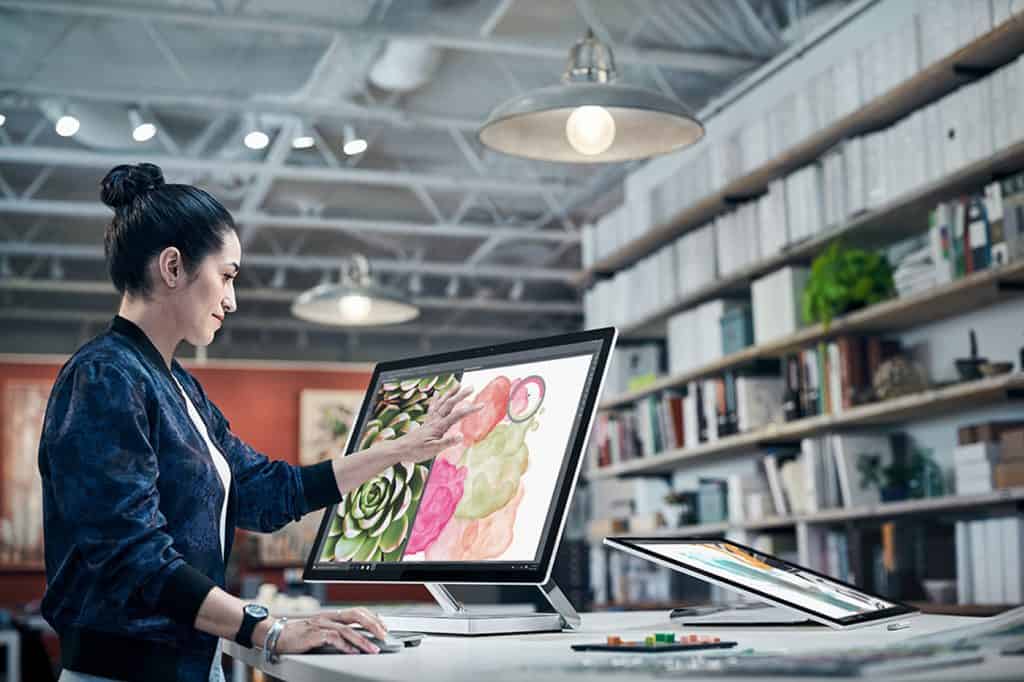 The very thin design and hinge system on the unit allow you to put the display in any position you want, so you can take full advantage of the touch screen interface Microsoft have been pushing on us the past few years. It is compatible with the Surface Pen, so it can transition from a normal computer to a graphics style tablet.
Not much info on specifications, but the Studio has four USB 3 sockets, an SD card reader, a mini DisplayPort connector, an Ethernet jack and a headphone jack.
It should be available from the 15th of December in the U.S though.
To compliment the Surface Studio, Microsoft also announced the Surface Dial, a physical scroll wheel for your digital art.
Made of brushed aluminium, it is a wireless puck that adds new gestures and functionality to a variety of Surface-friendly apps.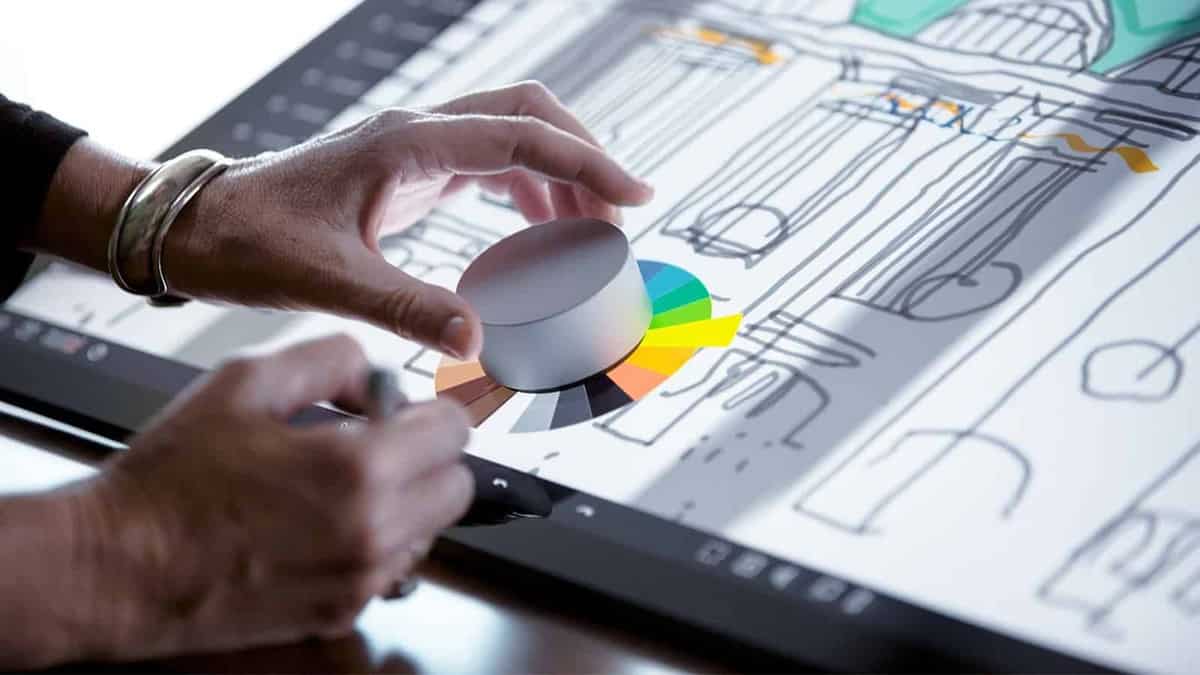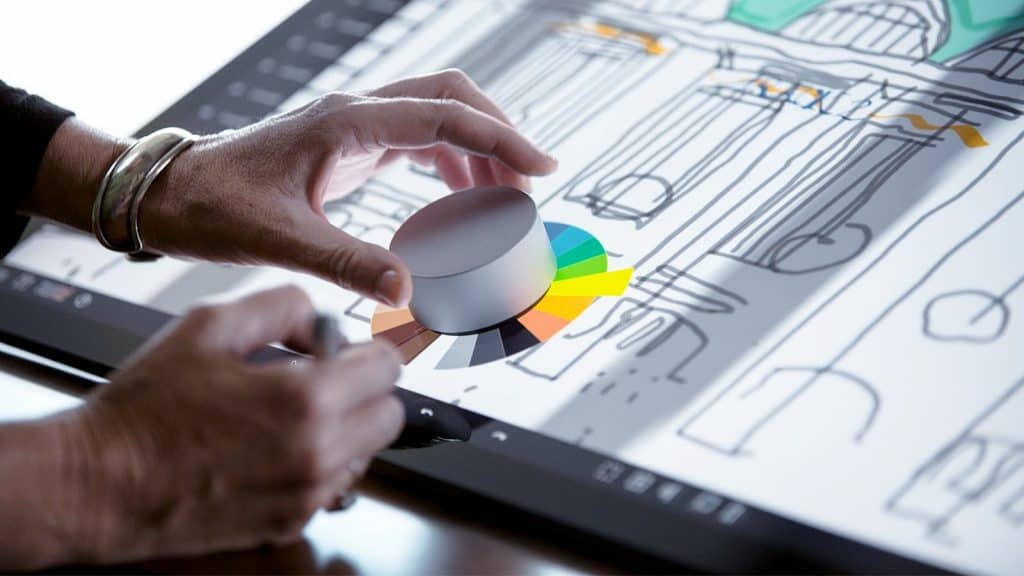 Surface chief Panos Panay demoed the Surface Dial on the Studio itself, showing off its ability to quickly flip through document pages like a scroll wheel, adjust screen brightness or audio volume, and rewind through pen strokes like a rotating Ctrl-Z button. But the dial also has the ability to work directly on-screen for additional functions based on the app and the context — like changing paint colour without picking up your pen. While the dial can rotate smoothly with ten points of precision per degree, it also uses haptic feedback to give you the feeling of a real-life dial click.
Surface Dial work with the Surface Studio, but it's also backwards compatible with the Surface Pro 3, Pro 4 and Surface Book.
At launch, there will be 14 compatible apps, including Sketchable, Spotify, Microsoft Office apps and the new MS Paint 3D. The Surface Dial is available for pre-order today for $100 and ships on November 10th, about a month before the Studio's December 15th ship date.