Normally with product releases, there is all sort of leaks and hypes about a new product, but Microsoft seems to have gone under the radar with their newly announced Surface Book 2.
It has been a few years since the original was announced, and it was generally regarded as one of the best, if not the best convertible laptops around. You had a well-crafted laptop, featuring a top of the range mobile CPU in with a travel-friendly 13.5-inch screen. What really differentiated the Surface Book was the discrete GPU embedded into its base, it was believed the original GPU was the GeForce GT 940 and then later upgraded to the GeForce GTX 965M with 2GB of GDDR5. At the time pretty much no ultra-portable was offering this kind of graphics power, and certainly not with a 13.5-inch screen.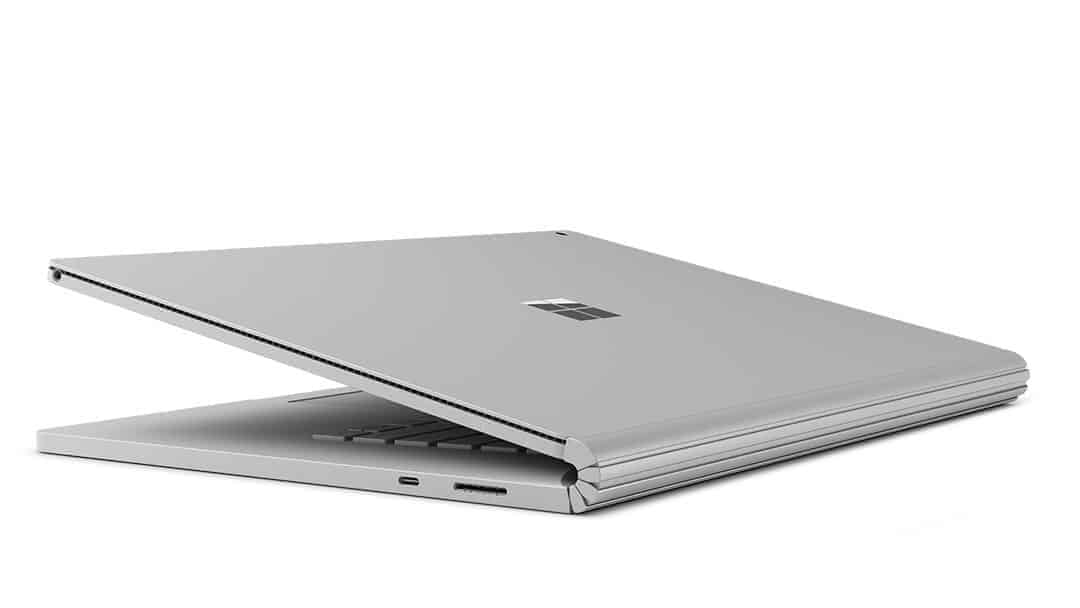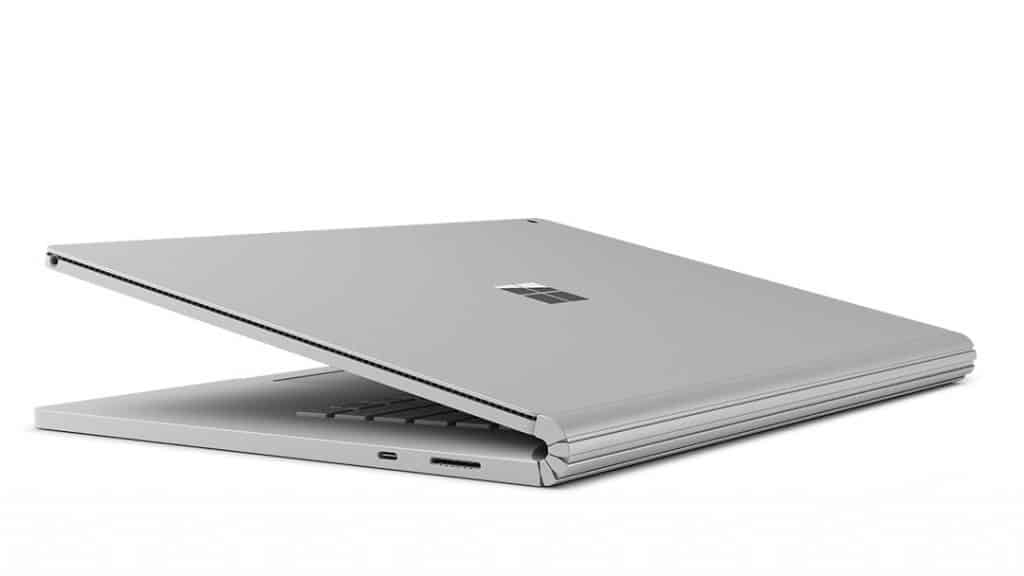 Now Microsoft has announced its true successor the Surface Book 2 which updates all the components to the latest generation as you would hope. You now get 2 sizes to chose from with a 15-inch model or a 13-inch.
The Surface Book 2 with the 15-inch display comes with a 3240 x 2160 pixel display which gives you a 260 PPI pixel density. It comes with the top end 8th gen Intel Core i7 8650U quad-core processor, 16 GB RAM, Nvidia GTX 1060 graphics solution with 6 GB VRAM. The 15-inch Surface Book 2 comes in three SSD storage variants: 256 GB, 512 GB and 1 TB. It measures around 23 mm thick and weighs in at 1.9 kg (and 0.81 kg in the tablet mode).
The Surface Book 2 with the 13.5-inch variant has a 3000 x 2000 pixel display with a 267 PPI pixel density. While the base model comes with a 7th gen Intel Core i5 7300 U processor with 8 GB RAM, the higher end variant sports an 8th gen Intel Core i7 8650U processor with 16 GB RAM. Just like its elder sibling, you get three storage variants. It houses a Nvidia GTX 1050 GPU with 2 GB VRAM. This Surface Book weighs in around 1.64 kg for the high-end model and 1.5 kg for the base model.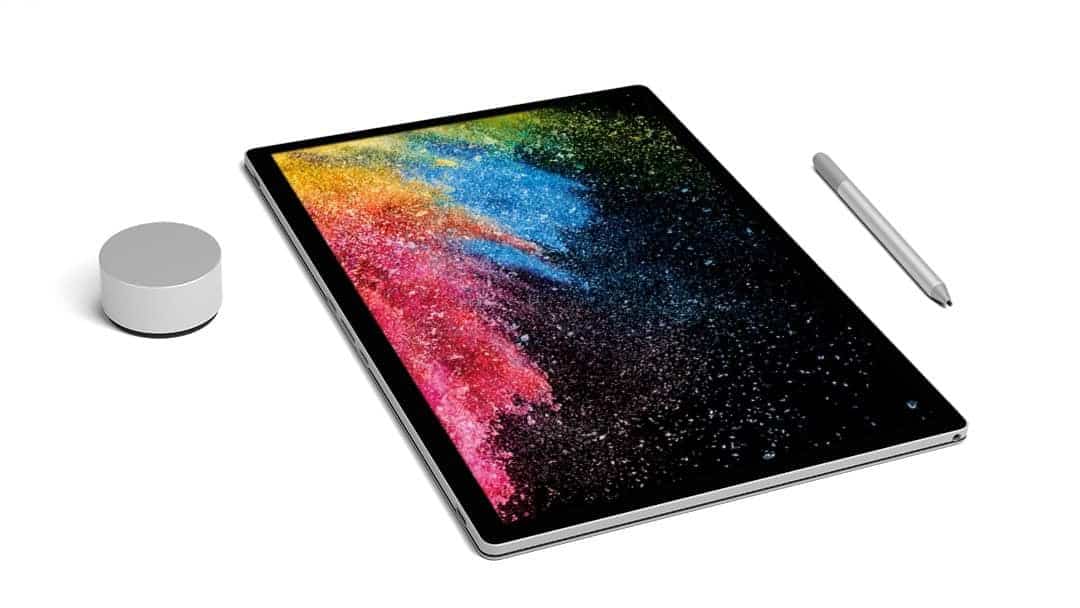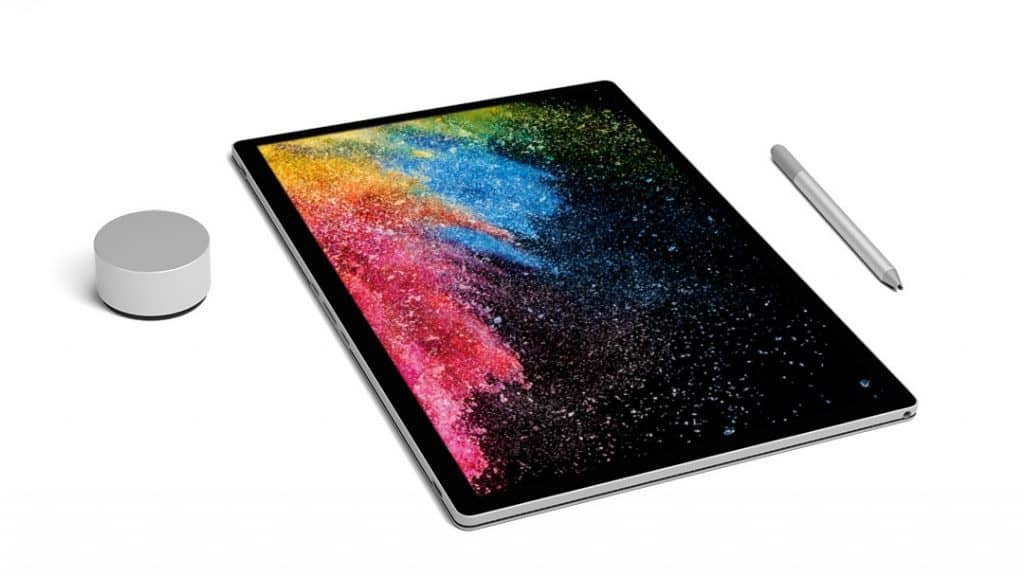 Both models come with a stylus, and you can use the Surface Dial with them, which is designed for creatives
Pre-orders should begin on 9th  November with delivery starting 16th November in the States. They do say global markets too, but in the past, it has taken a while for the new models to hit our shores.
Microsoft hasn't announced exact pricing, but the old generation was very expensive and it is expected that this generation will start at $1,499/£1,499 for the Core i5 13-inch model with integrated graphics and $2,499 for the 15-inch model.