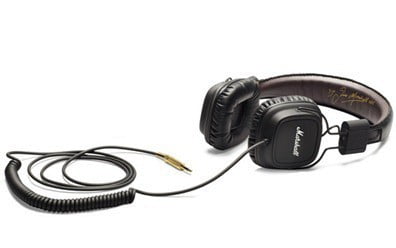 Whether your a musician or just a music lover Marshall Amplification is a brand you'll recognise with it's iconic logo and black and gold colours. I was chuffed recently to see the re-issue if you will, of the Pure DAB radio branded with the famous amps design and colours. Well now Marshall themselves are hitting the market with two styles of headphone (on-ear and in-ear) and made them in the way only Marshall could.
Click on for more info and images……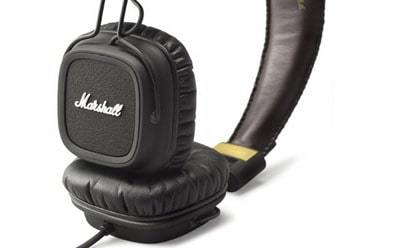 These little beauties are called the Majors, an on-ear headphone set made from the very vinyl Marshall use to make their amplifiers and stacks, embossed with the Marshall signature logo and the iconic black and gold detailing, not to mention their square design, folding headband and that old classic, gitarstyle coiled wire. Available now at £84
Specs wise:
0.6-inch moving coil dynamic speaker
115dB signal-to-noise ratio
20Hz to 20kHz
3.5mm jack with 1/4" adaptor for amps and stereos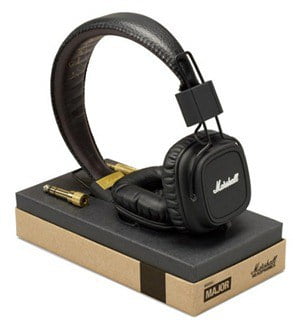 The in-ear headphones or Minors as they're also known again have the black gold detailing but also have a patented design. Opting for the original in-ear style with a twist and not the kind that actually go in your ear canal these sit just inside your ear and the unique design keeps them there. They have fabric anti-tangle cords and have an in-line microphone and remote for use with the iPhone and support for other mobiles. Although slightly less powerful than its big brother it still gives the same signal-to-noise and frequency range as the Majors.