I am not particularly a football fan, so the ever-popular Football manager games have never appealed to me. I do however love cycling, and popularity in the sport has gained traction in recent years, especially in the UK following Sir Bradley Wiggins Tour de France success back in 2012.
So with my love of cycling, Live Cycling Manager 2 is a game that has a lot of appeal to me, and it is available on both Android and iOS. Similar to other sports management games, you can select or create the club of your dreams and manage each and every aspect! You will then compete against another 40 teams until you reach the top.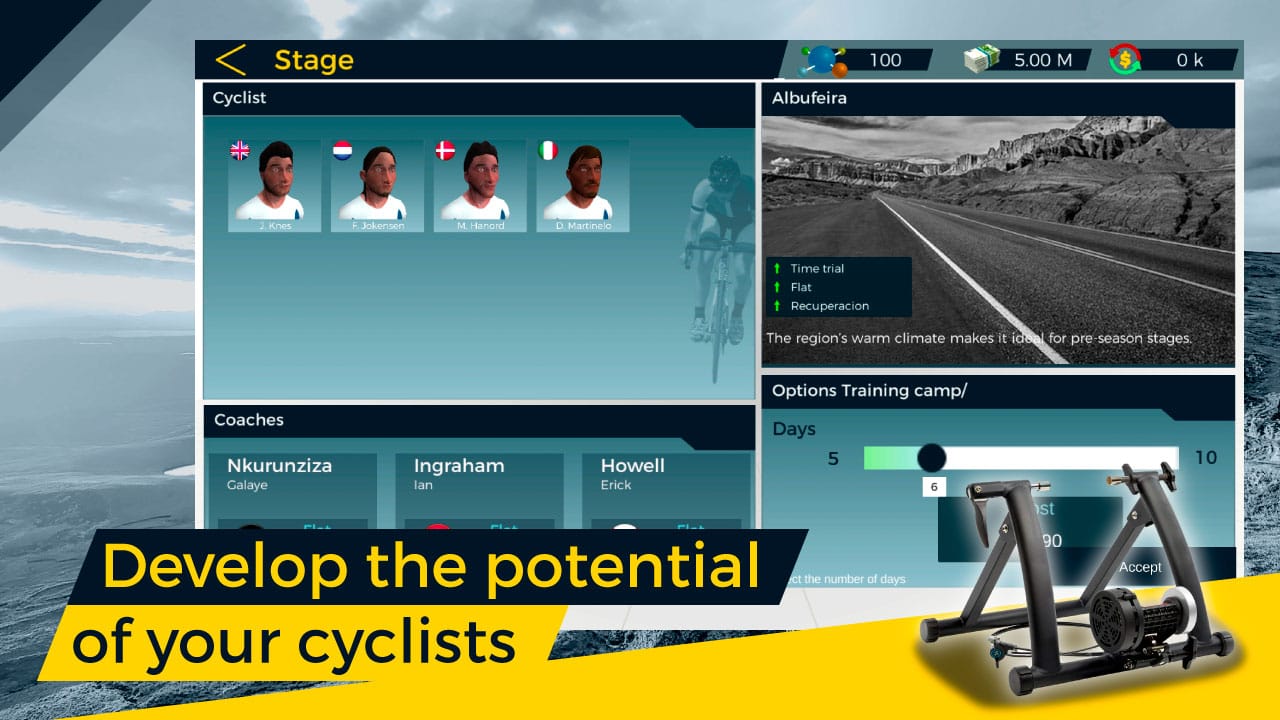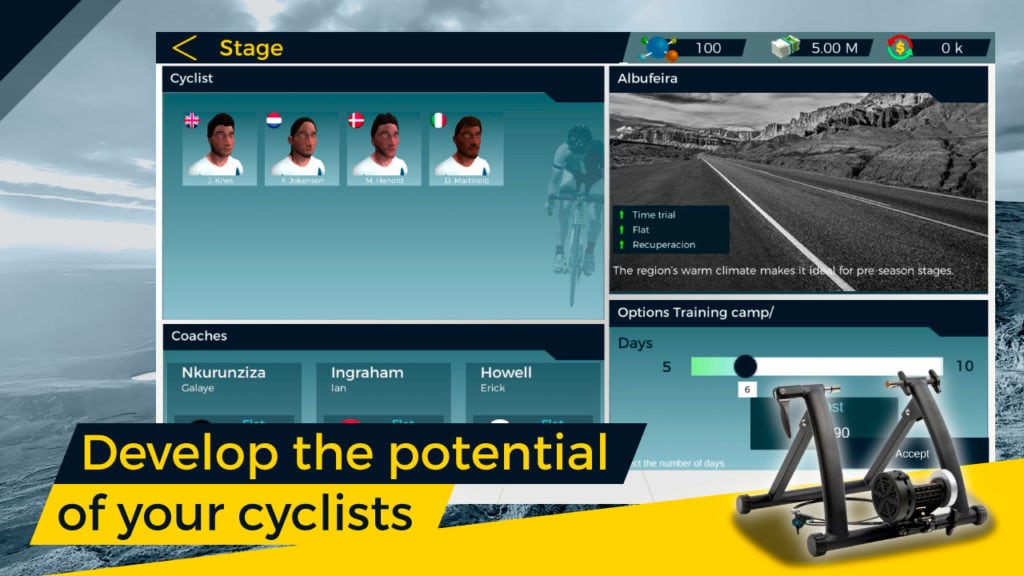 You can manage all aspects of the club from training sessions, transfers, staff, registration in races, racer selection and race strategies, to finances and designing your kit.
With careful management of your finances, you can invest in the best cyclists, trainers, physiologists, doctors, and mechanics.
This isn't just for one style of cycling either, there are standard road bike races, time trials and even mountain bike races. You will need to invest and research into the right equipment for your rides.
This is a based on made-up events and teams so there are no familiar names within the game, this does, however, mean you get a bit more variation to what you can do within the game. For example, there is both road and mountain bike riding.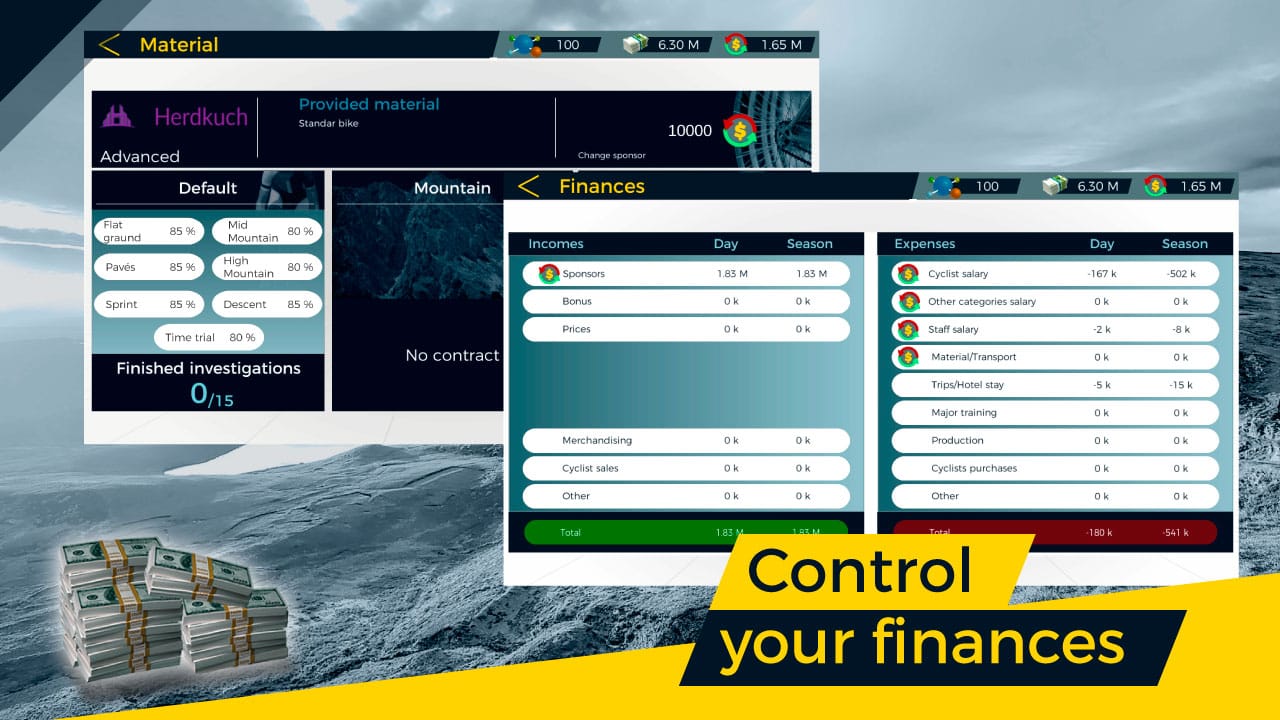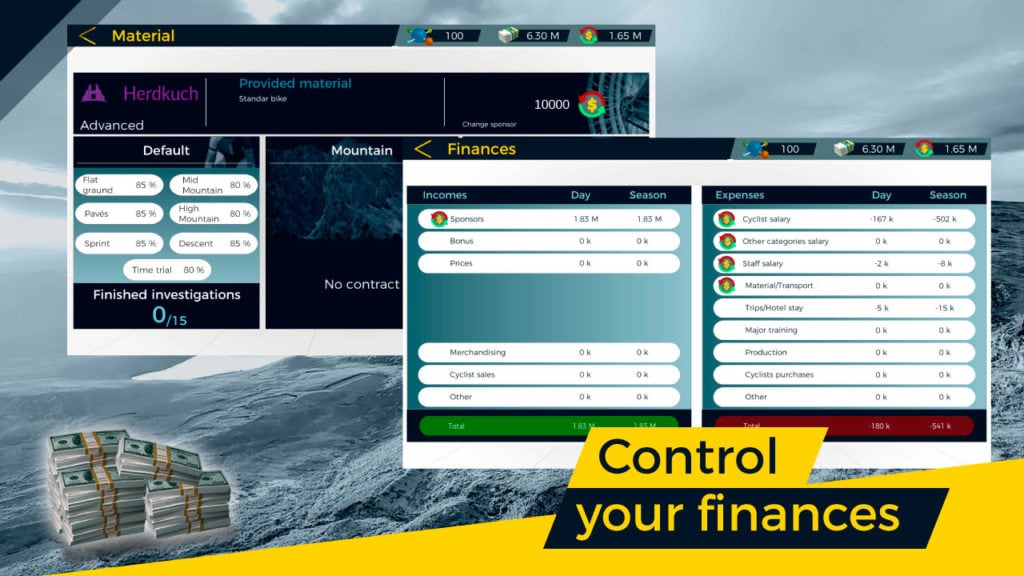 As you play the game, you will be able to watch you riders race in 3D environments in real-time allowing you to give orders to their cyclists and visualise the results.
The original Live Cycling Manager was launched back in 2018 and had over 80,000 users regularly playing the gamer. Live Cycling Manager 2 has improved on this and aims to be one of the biggest cycling manager games in the market.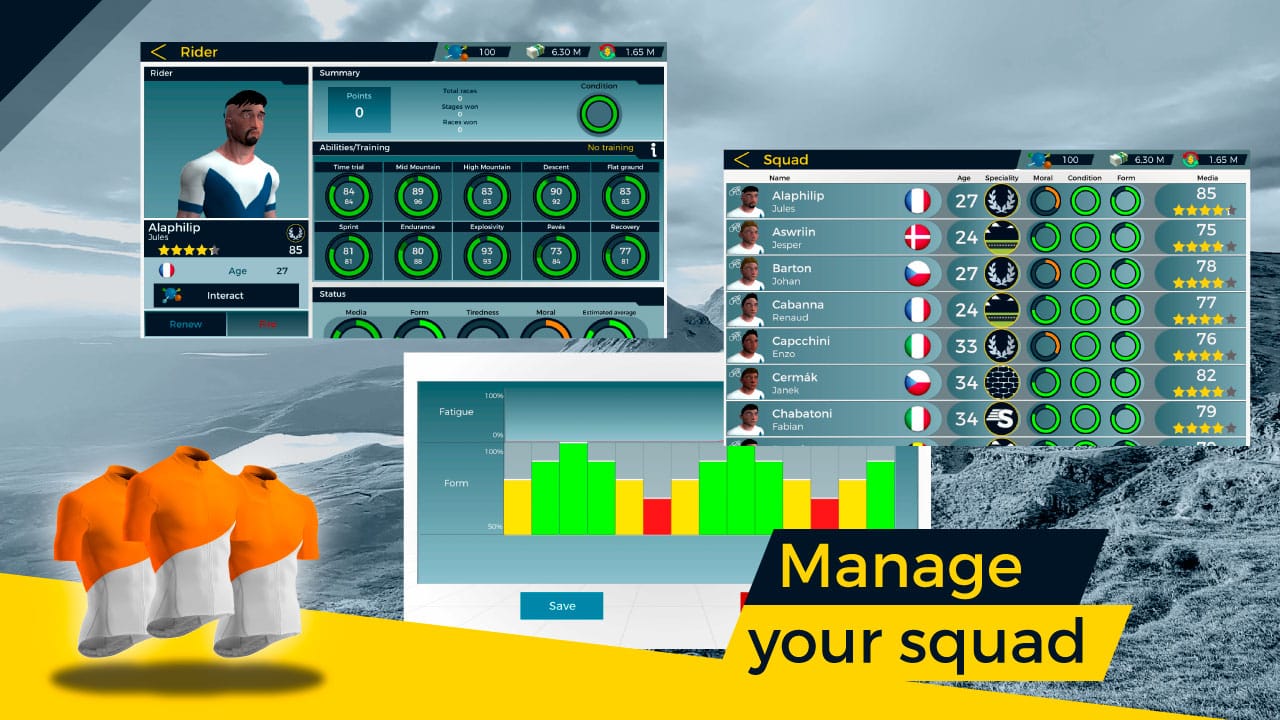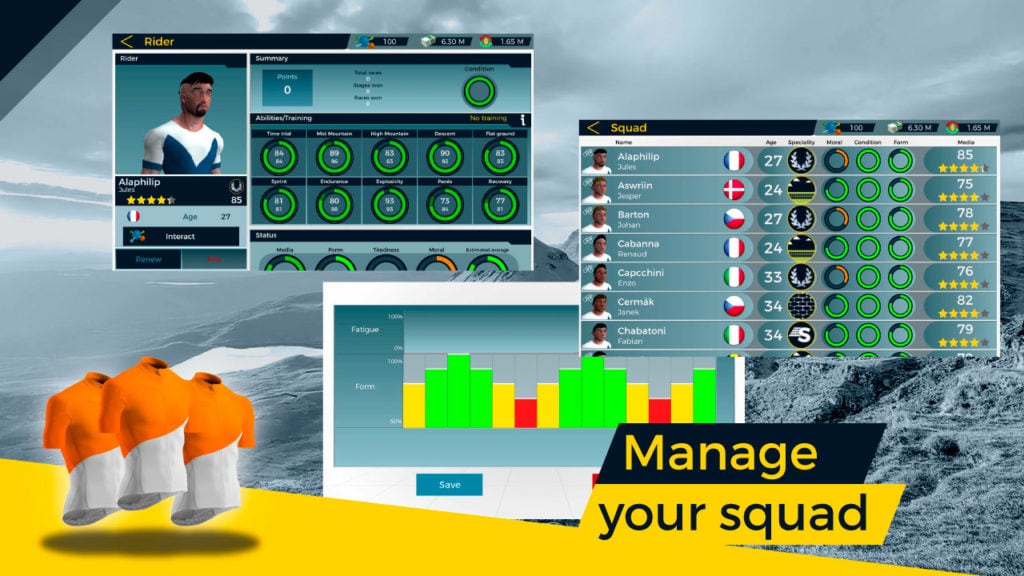 YouTube Promo Video
Key Features:
Play against other players in exciting races in real-time with 3D scenarios.
Three different categories, WC, CC and HC, for real races. With every type of Tour, Giro, Vuelta and Volta, and one-day races with over 240 stages, with the best races in France, Spain, Italy, Belgium, Japan, California, Roubaix, Lieges.
Order the best strategies for each moment of the race.
Compete in flat races, hill climb trials, time trials, pavés, mountain, half-mountain, miscellaneous and timed by teams.
Train your cyclists or send them to training camps all over the world to improve their attributes.
Transfer the cyclists you don't need and hire new stars.
Control physical condition, as well as form and accumulated fatigue throughout the season so that the cyclists are at their best moment for the best races.
Hire your club stuff, such as coaches, doctors, mechanics, physiotherapists, etc.
Like a good manager, seek out and negotiate with the best sponsors for your club.
Classification table. Smash world records!
Manage everything, up to the slightest detail, of a professional cyclist club.
Pricing and Availability
The game is available now for £4.29 on and is available on:
About the developer
Xagu Studios is a beneficiary of the grant program "Boosting the Video Game Sector" promoted by Red.es. Co-financed program through the European Regional Development Fund (ERDF) of Multiregional OP for Spain ERDF 2014-20