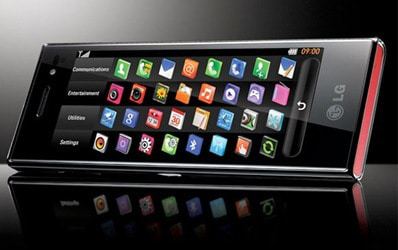 LG's 'New Chocolate', otherwise known as the LG BL40 has now officially been revealed to the press after countless teaser shots and videos.
With a 21:9 ratio 4-inch tempered glass, scratchproof, LCD screen(the major selling point) and sleek black finish, this is hopefully going to be the fashionable smartphone LG is after to break into the market. The screen should allow the user to multitask ie. see your entire inbox whilst reading a message.
The full specs aren't quite available yet but we're looking at HSDPA, Wi-Fi, GPS and a 5MP camera. LG says it will be released in the 3rd Quarter of this year which basically means anytime soon.