We are fans of convertible laptops at Mighty Gadget, you get all the power of a normal laptop and the casual flexibility of a tablet.  Lenovo are betting big with this form factor and are producing a range of convertible laptops which should fit anyone's needs and budget. The following list is our pick of their best convertibles:
First up is out favourite of the lot, the Yoga 2 Pro, as pictured above. This isn't actually available in the UK yet, but it is coming soon, but it has received excellent critic review universally, with an average of 8.1 out of 10. The stand out feature of this convertible is the 13.3″ QHD+ (3200×1800) display with 10-point multitouch. Under the hood it is powered by a  4th Generation Intel Core i7, Intel HD 4400, 8GB of RAM, and a 256GB SSD all whilst weighing in at a reasonable 1.39kg (3.1 lbs). Possibly the only downside is the fact that its premium components command a premium price of £1,099.99, but we still think that's reasonable considering what you get.
If a 13.3″ scren is too big for you, or over £1k is too much then the IdeaPad Yoga 11s could be just what your are looking for. This is the little brother of the Yoga with a 11.6″ HD LED Multitouch screen at a more than reasonable £549.99. Unsurprisingly you do sacrifice some of the high end features of the Yoga so this only has a 3rd Generation Intel Core i3, the display is 1366×768, and there is 4GB of RAM and 128GB SSD. This is still more than enough for the majority of people and it will happily run any software you may want to use on it, while being more portable than the Yoga 2 Pro.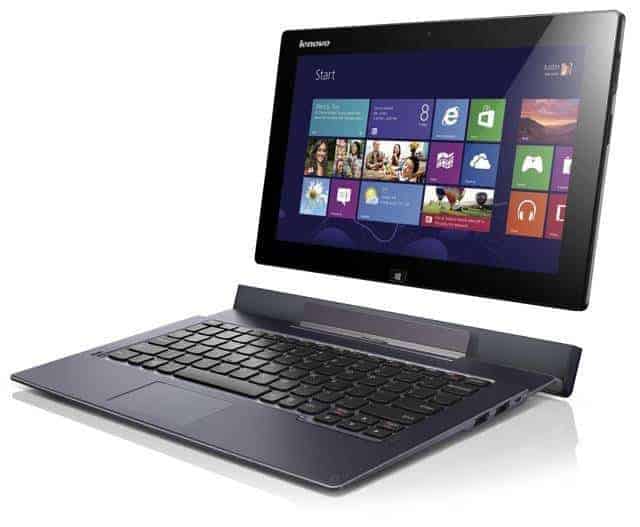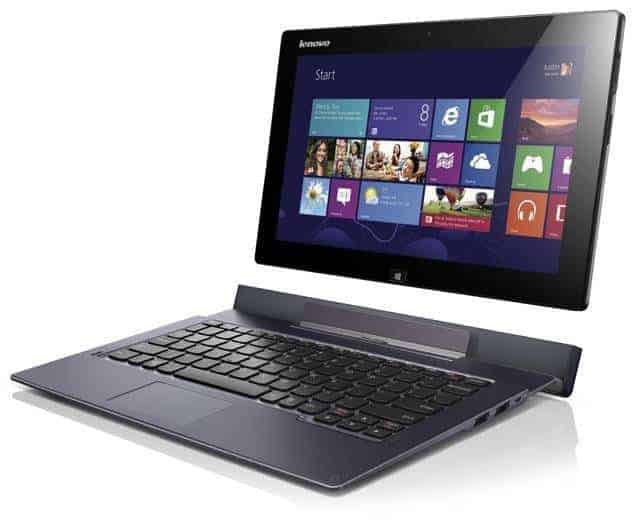 If having a connected keyboard is too cumbersome for you then you can always opt for the ThinkPad Helix. This is a 11.6″ Full HD convertible where the screen can be completely removed from the keyboard converting it into a traditional tablet design. This is powered by a Intel Core i5-3427U Processor, has Intel HD Graphics 4000, and 4GB of ram. Pricing starts from £1,339.99.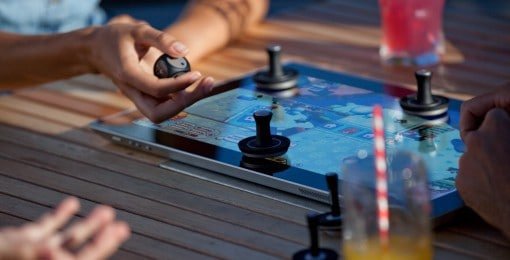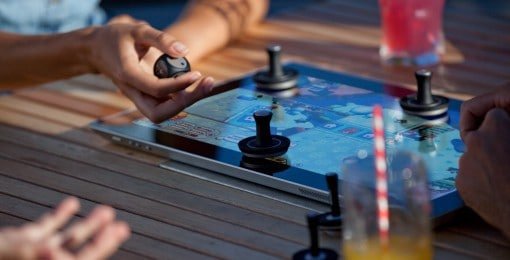 Last, and certainly not least is the unusual Flex 20. This is a 19.5″ Full HD beast, that is designed more as a desktop replacement that can also go into "table mode". Powered by a 4th Generation Intel Core i7-4500U Processor, Integrated HD Graphics, *Gb of ram and 500GB + 8GB 5400 rpm. While we doubt this will be the most popular option we think it is a great concept and has all sorts of uses.
While this wasn't a comprehensive list of all of Lenovo convertible laptops we think the above 4 should fit the majority of peoples needs and shows that Lenovo are one of the top laptop makers at the moment.