Couple of new top spec cameras here to feast your eyes, and wallets on, one slightly ridiculously priced than the other, ie Premiership Footballer priced Leica M9 and the much more affordable Lumix GH2.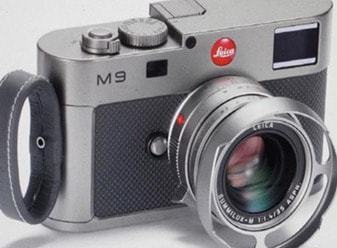 Leica earlier this month announced the M9 a "retro" looking 18 megapixel camera which is also the worlds first digital rangefinder camera with full frame 24 36mm sensor. It also has an ISO adjustment feature at the press of a button and the shutter is almost silent. Now this little beast will set you back a whopping £4850 in black or steel-grey colour.
Well now Leica have upped their game with this rather expensive camera, by making it rather more expensive. The M9 Titanium edition is you guessed it, made from Titanium giving the camera nice shiny metallic look with a fingerprint resistant body. There's also some nice leather trim and a leather handle and the frame lines are LED lit so your snaps look super every time you take one. The lens cap is also titanium and you get a 35mm lens bundled in too. How much you ask? how about £18,500…………
The more affordable Panasonic Lumix GH2, is the companies new Micro Four Thirds camera. The G2 was the next step up from the super cool, popular G1, well the GH2 is the upgraded version of the G2.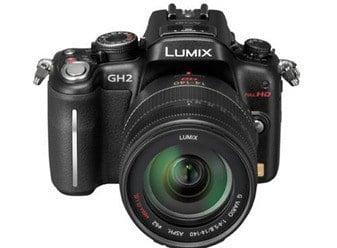 A 16MP camera with 23 point auto-focus and advanced Intelligent Auto, means that your snaps will be great whether you're a novice or a pro. ISO settings go right up to 12,800, Full HD video capture where the user can also vary the frame rates to get slowmo shots and the future of photography……… a new 3D lens can be bought for the camera so the images taken with can be seen in full 3D glory (provided you have a 3DTV.
Again another great looking camera from Panasonic but sadly no price or release date for it