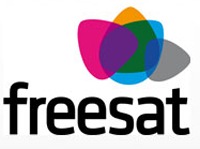 John Lewis says it will be selling the HD receiver for a price of £149, plus optional £100 installation. But there's no news on whether this will be a Grundig or Humax box yet.
Interestingly it is believe John Lewis and its partners will be working with Sky to roll out the new service as Freesat does not have it's own installation service yet.
Humax is expected to release its new Freesat HD receiver, the Foxsat-HD, to coincide with the launch the launch of the Freesat service on May 6th.
The specification for the Foxsat-HD box is as follows:
Receiving HDTV signals (MPEG-4 AVC/H 264 and MPEG-2)
Under 1w power consumption in standby
HDMI digital interface for transmission of picture and sound
Simultaneous playing of transmissions over HDMI, YPbPr or Scart
Easy installation and operation
Resolution format: 1080i, 720p, 576p, 576i
DVB-S2 and DVB-S compatible
Ethernet support
Full colour, high resolution electronic programme guide
Dolby digital audio output
Automatic software upgrade via satellite
Improved SDTV on a HD LCD TV
Audio description / One-touch subtitles
Dimensions (Width x Height x Depth): 28 x 4.5 x 20cm
Weight: 1.5kg
If you are not aware of Freesat the following extract from Join Freesat should explain it:
Freesat is a brand new digital satellite TV service from the BBC/ITV. freesat has no monthly subscription, just a one-off payment for the digital box, satellite dish and installation. It will even come with subscription-free, high-definition TV programmes. Because freesat is broadcast via satellite, it'll be available to almost every household in the UK.