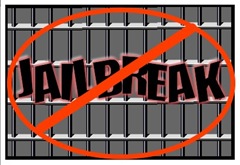 Well them Google developers don't mess around do they?
Google has commented on the issues saying:
"We've been notified of this issue (Jailbreaking of Android) and have developed a fix. We're currently working with our partners to push the fix out and updating the open source code base to reflect these changes."
It is likely the update will be rolled out in the next few days.
Via: Androidcommunity, via xda-developers