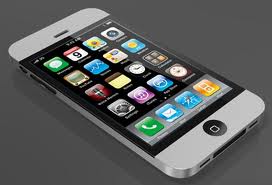 Rumors are flying that Apple will release its next generation iPhone as early as August 7, 2012.  Conventional tech wisdom would favor a late September/October release, but Apple has not really been that consistent about iPhone release dates. Apple announced the first generation iPhone in Janurary, 2007 and released it at the end of June of that year, Since then, Apple has moved the announcement and release date to later in the yearfor each succeding generation.  Apple has tended to spread out new and refreshed product announcement in order to maximize sales and publicity while minimizing the "Osborne Effect" of killing sales of existing products because consumers are waiting for the next new thing to arrive.  Historically, the fall was when the iPod product line was showcased in anticipation of the holiday season, but the iPhone has been creeping into that spot as the iPod becomes less and less of a revenue generator for Apple. Also, late July and early August tends to be the time in North America where vacations are taken and schools at all levels return to session. Why would Apple drop a major product announcement into that busy time?
First, Apple may well want to stake a claim to the  iPhone 4 and 3S subscribers that are coming off contact in the US , although it is more likely that Apple wants to get LTE  and iOS6 capable phones in the hands of consumers. Second, is that Apple has made no secret of its interest in the China market and early reviews of iOS 6 show clear indications of attention being given to Chinese language support. It is entirely possible that Apple is planning to saturate the China market with a range of products from the iPhone 5 to low cost, refurbished phones that are culled from other markets. Don't be surprised if Apple makes it very easy for consumers in North American, UK, European and other mature iPhone markets to trade in their older iPhones for iPhone 5s.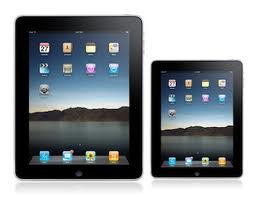 Another real possibly is that Apple will roll out the iPad "mini" at the same time.  The idea of a smaller iPad as a premium alternative to the Kindle Fire or Nexus 7 has been discussed to death, but the real push for it in Apple's view may be to complete its bid to obsolete dead tree textbooks in schools. Apple has been pretty mum about e-textbooks since January, no doubt in large part due to the expense of the iPad for budget strapped school systems. Putting out an iPad that could be as low as half the cost of the regular iPad could well make the difference. Plus, if the iPad mini rains on the Android tablet parade of Google and Amazon and crimps Microsoft's plans for the Surface tablet running Windows 8 RT, then I doubt there will be few tears shed in Cuppertino.