A user called kenlo over at GiffGaff has posted an excellent price comparison of contracts over PAYG phones using GiffGaff.
Just in case you missed our review, GiffGaff is our new favourite PAYG provider offering outstanding prices, unlimited texts and internet and great service all while running on the O2 network. What's not to like?
The comparisons aren't always like for like, in fact GiffGaff looks less appealing the more minutes you want. If you don't use loads of minutes, text a lot and use a lot of internet, which seems to be the case for the majority of people I know, then GiffGaff seems to be the way forward. Alternatively if you phone people a lot then three seems to be offering some pretty good contracts.
For light users: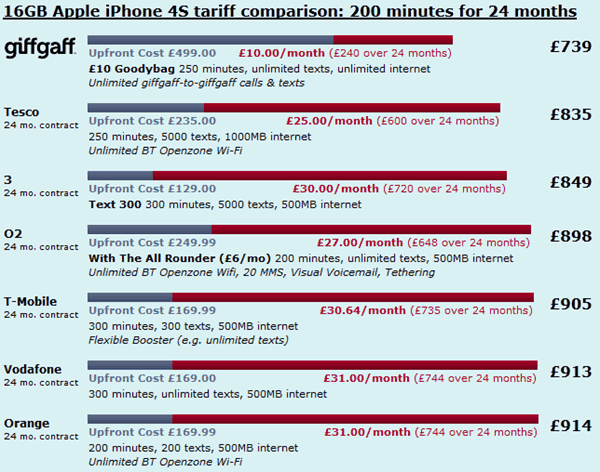 Medium Users: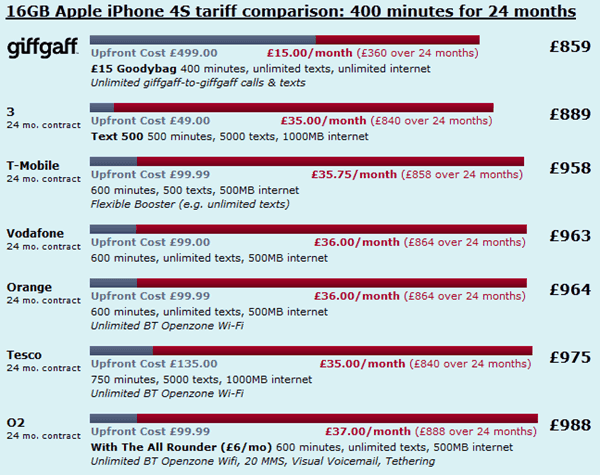 Heavy Users: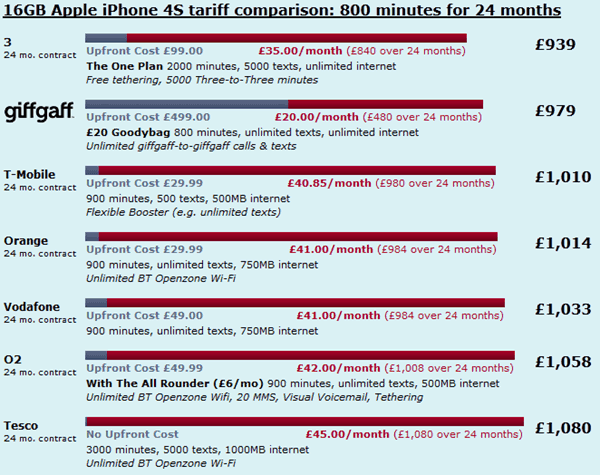 Shorter Contracts: