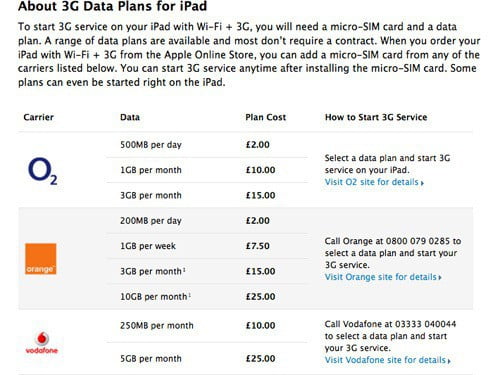 Now after our iPad officialdom release news t'other day, Apple themselves released the plans for data usage before the mobile carriers had done it themselves. Now I dont't need to go into great detail about the plans as it's plain for all to see in the image. What is surprising is how different the prices are and the options you get. Vodafone especially.
After looking at it long and hard, it obviously depends on what kind of usage you think you will use with your iPad. O2 offering more daily usage for your money than Orange but Orange offering more usage in a monthly frame. Vodafone's tariffs appear to be ludicrous in comparison.
Obviously this is just the prices for the 3G/WiFi models of the iPad which cost more than the just WiFi so also bear in mind you will have to pay for the iPad itself.