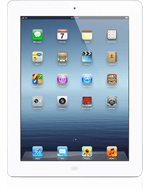 Apple has announced its third generation iPad, the world went wild,  and now its back ordered.While the retina display has been widely hailed as the best tablet screen ever and the voice dictation, faster processor, plus new camera and iPhoto are real lures for an upgrade, if the prospect of LTE speed is what gets you ready to hand over your hard earned quid over to Apple think again. The LTE standard being adopted by the United Kingdom and Europe is not compatible wit the latest iPad.
The first indication that LTE compatibility might be a problem  was during the Apple iPad announcement when it was revealed that there would be separate LTE iPads for American wireless carriers ATT and Verizon. ATT uses the 700Mhz and 2100Mhz bands and Verizon uses the 700 Mhz band. At this point, the UK telecommunications body Ofcom has not even auctioned LTE spectra yet and when it does, it won't be either 700Mhz or 2100 Mhz. Of course, the Apple site makes that very clear, just go down to the bottom of the page at footnote 2 " Data plan is sold separately. 4G LTE coverage is not available in all areas and varies by carrier. See your carrier for details"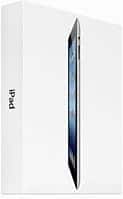 The question of purchasing the new iPad should not just turn on LTE. The display is quite the thing, and the voice dictation looks like it will be a winner. Those features alone could be enough to update from the first generation iPad. The additional features are even worth jumping ship from the iPad 2, if your purse is up to it. Of course, you can just skip the LTE issue and save £100 to boot by going with the Wi-Fi only option. At the rate Ofcom is moving on LTE implementation, you may well be ready to hand the third gen iPad down to your teenage niece by the time the UK gets LTE. You know, the niece still in nappies right now.