At this point, there is not a great deal to announce about Huawei's latest smartphone trio. We have seen leaks for the past couple of months, and recent weeks the leaks have ramped up to the point where we know everything about them. Anyway, they have been officially launched in Paris today.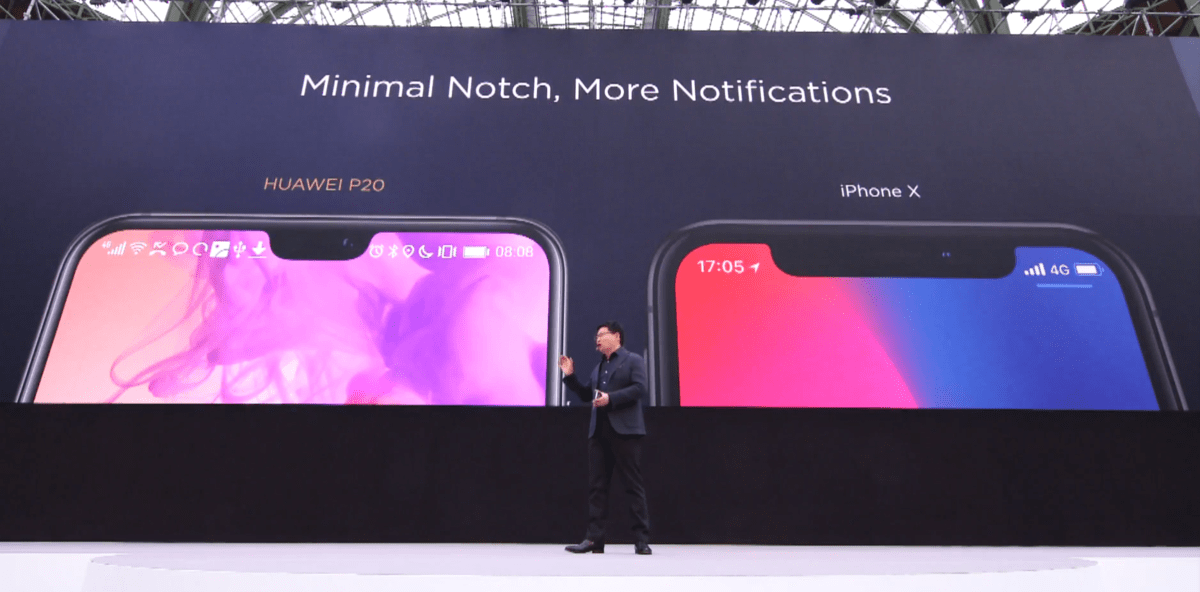 During the event the speaker did not shy away from the notch and compared it directly to the iPhone X, comparing the size of the notches to each other.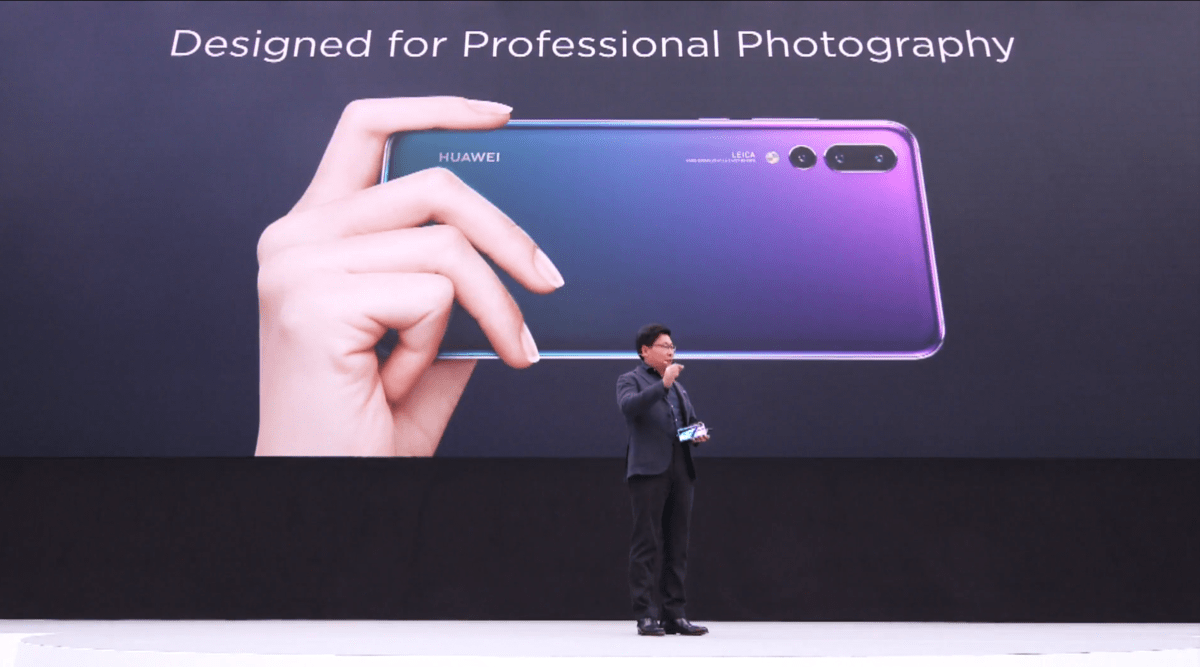 Huawei P20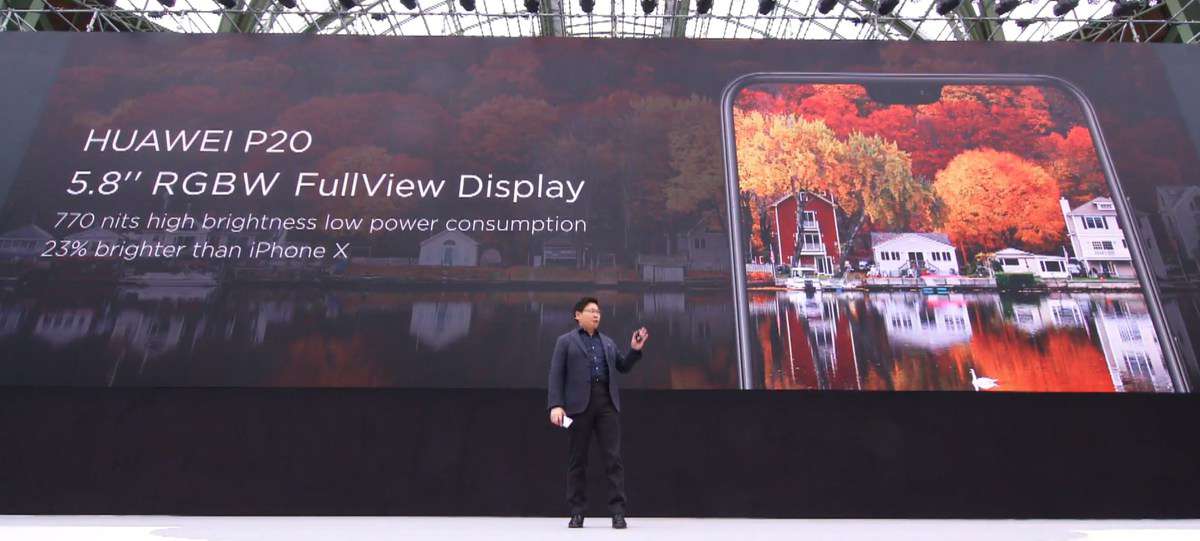 As rumoured the P20 will include a notched 5.8" front panel that sports a resolution of 2240 x 1080 pixel.
The chipset, unsurprisingly, it is the current flagship Kirin 970 with its CPU clocked at 2.36 GHz. There is 4 GB RAM and 128 GB storage.
The battery will have 3,340 mAh capacity and will support SuperCharge technology.
The camera set-up is similar to that of the Mate 10/P10 with a 20MP sensor and 12MP sensor. Both phones with have a 24MP selfie camera with 3D facial feature enhancement.

Huawei P20 Pro

The P20 Pro is the stand out the phone, and will likely be one of the top phones of the year. Primarily due to its immense 40MP primary sensor combined with an 8MP telephoto camera and a monochromatic 20MP sensor. This will allow the phone to achieve 3x optical zoom and 5x hybrid zoom.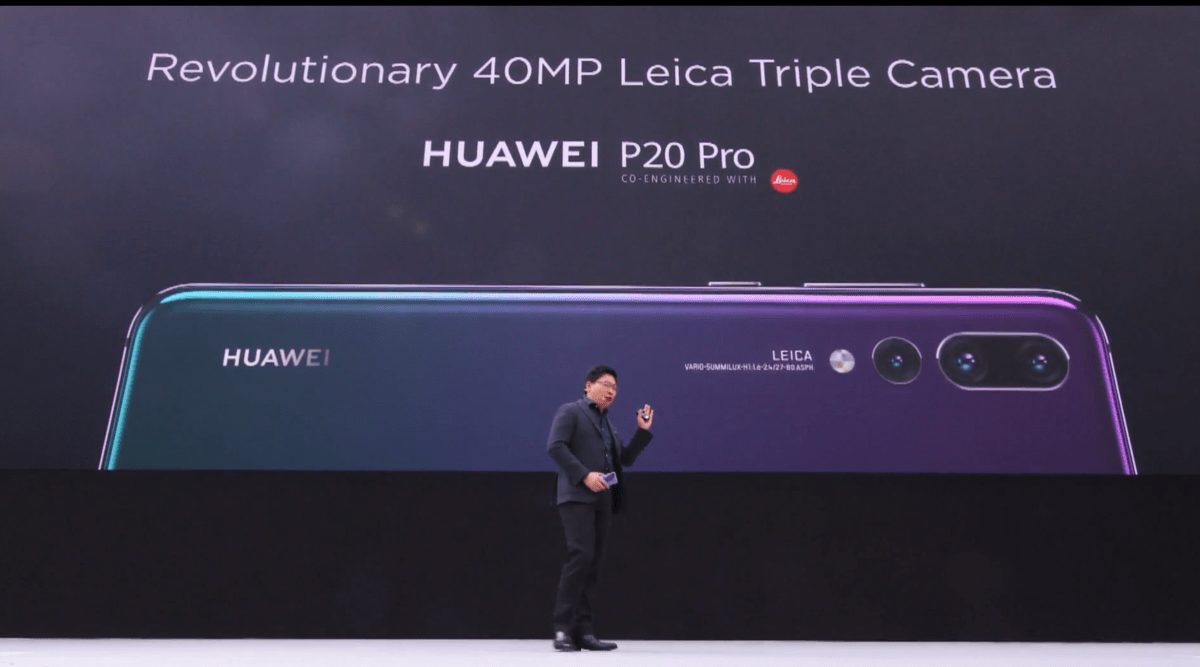 Huawei is also claiming the largest sensor size and the biggest light sensitivity.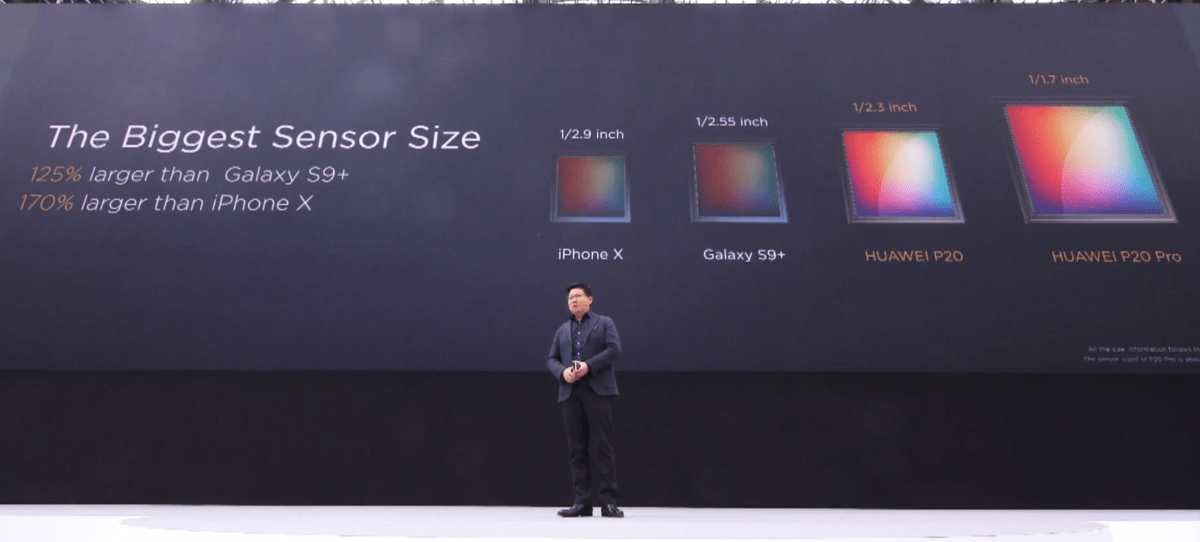 The triple camera will be assisted by Laser AF and an IR-RGB sensor. It is also capable of 960fps at 720p (same as the Galaxy S9 phones).
This phone also has an improved screen and will be using a 6.1" OLED panel.
This phone also sees the memory bumped up to 6GB of RAM and the battery increased to 4,000mAh. So, you end up with a Mate 10 Pro but with a significantly improved the camera. Considering the P series tends to be a notch below the Mate series it will be amazing to see what the Mate 11 will feature to outdo this.

The phones will feature EMUI 8.1 based on Android Oreo, they also have something called edge-less fingerprint – basically the scanner is right on the edge.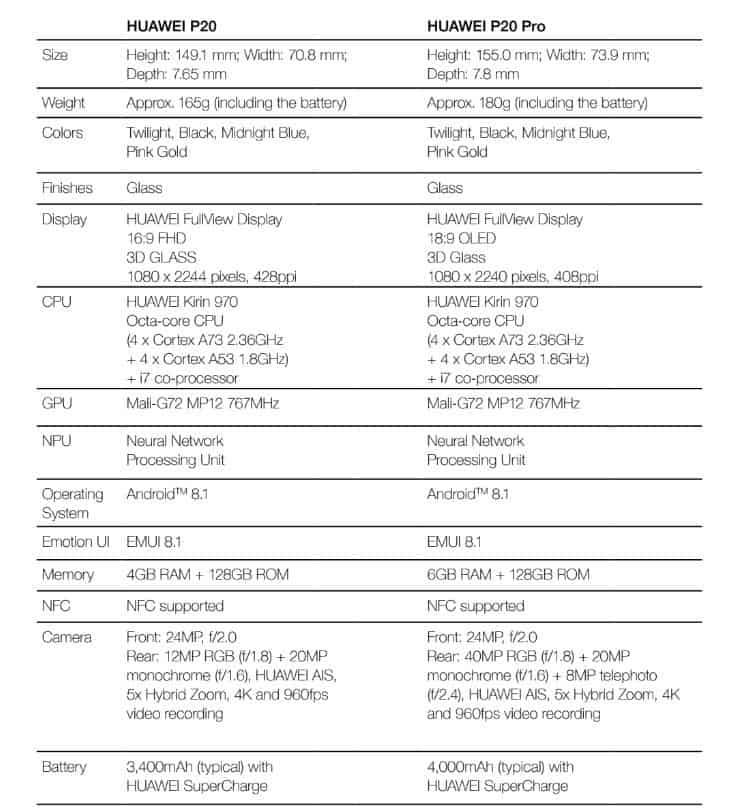 Huawei seems to be on a roll with phones recently, I thought the Mate 10 Pro was easily one of the 3 best phones of last year, and they seem to be able to do something a little different from the norm, i.e. battery and crazy camera. Unfortunately, they are plagued with issues in the US, and while they are doing incredibly well without the US market, it will be interesting to see if they can overcome this hurdle.