It seems that HTC the Taiwanese mobile company will continue to use the Android platform with a supposed 20 new phones on the horizon. With the success of the Hero and the well reviewed HD2 this can only be a good thing.
The rumours have come from a text thread inside the new Android 2.1 ROM. Some of the names within have been seen before but some new have shown up. Since the first phone released the T-Mobile G1, HTC have used the Google made OS in its phones. I personally have not used one but with the sheer volume of new phones using and big mobile manufacturers switching to it, it must be a solid performing OS leading to so many great reviews of Android phones.
The full list of names within the ROM are Bahamas, Bravo, DesireC, Dragon, Dream, Espresso, Halo, HeroCT, HeroC, Hero, Huangshan, Incredible, Legend, Liberty, Memphis, Paradise, PassionC, Passion, Sapphire and Supersonic. Obviously some of the names will be phones probably based in the East but it shows HTC's future in the Android Mobile business.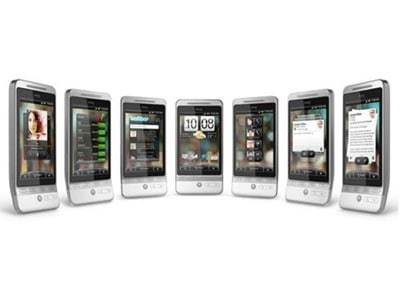 Source : T3