Last year the bezel-less screen trend was reserved for the most expensive phones on the market, this year, however, the new design trend has trickled down to the mid-range and now budget market.
The screen isn't quite as impressive as the Asus Zenfone 5z or Sony Xperia XZ2 but the newly announced Desire 12 and Desire 12 Plus feature impressive near-edge-to-edge 18:9 screens.
The Desire 12 Plus 6-inch 18:9 IPS screen, a Snapdragon 450 chipset, 3GB of RAM and a dual-camera (13MP + 2MP). It also ships running Android 8.0 Oreo and has a centre-mounted rear-facing fingerprint reader. The battery an average 2965mAh, but the low/mid-end CPU should mean decent battery life.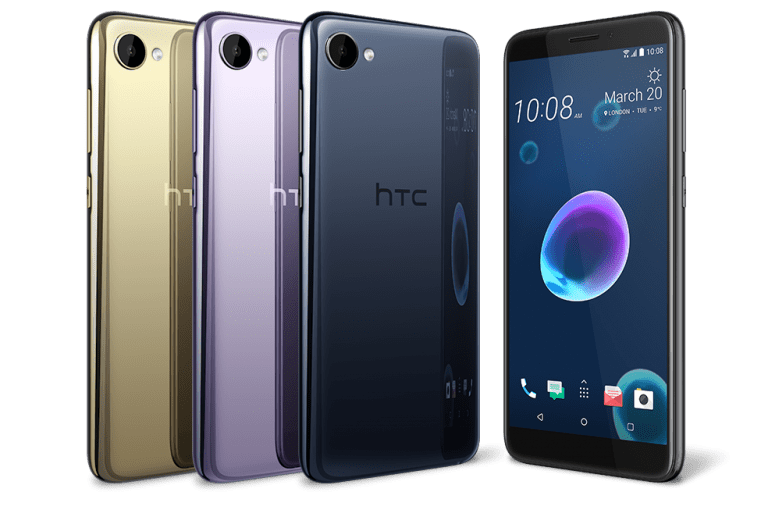 The smaller model disappointingly has a less powerful processor using the MediaTek 6739 CPU, 3GB of RAM and a 13MP rear-facing camera. It, like the larger Desire 12 Plus, also comes with Android 8.0 Oreo, though strangely there is no fingerprint sensor at all. This model has a slightly smaller 2730mAh.
Overall the specification is a bit meh, but if the pricing is right, they will likely sell well.
HTC hasn't released details of availability or pricing, but the plus model is supposed to cost £200-250. This may be a little steep considering there are well specced Chinese models such as the Xiaomi Mi A1 available online for less.