Streaming media has changed a lot over the years with a variety of innovations introduced in the market for the benefit of users. The quality of audio and video has also improved allowing those interested in online streaming to enjoy the best entertainment available. It is also important to note that streaming devices have also become technologically advanced with most of them providing innovative features for the benefit of users. Additionally, the number of people investing in streaming devices has also increased over the years making it worth considering for those looking for a better entertainment experience.
Advantages of streaming media
In earlier times, downloading media on a storage device to watch it on a PC or television was the norm. However, this method of accessing media has been replaced over time with most people opting for online streaming services. Although the popularity of streaming media using a variety of devices has become the norm, it is important to understand the benefits it offers. Some of the advantages of media streaming are highlighted below.
It is less costly
Media streaming is done through the internet which makes distribution of content much easier and faster. The cost of distribution is also much lower than downloading resulting in fewer costs for those that access their favourite programs through online streaming. In reality, streaming media is the best option for those looking to spend less when it comes to entertainment.
It lessens piracy
Although media streaming focuses on the advantages it offers content viewers, it is also beneficial to content creators. Streaming of various types of content online has made access to them much cheaper resulting in a reduced need to purchase pirated movies or music. The introduction of streaming has made it easier for entertainment lovers to subscribe to get the latest content at an affordable cost making it a win-win situation for everyone.
It offers a variety of options
Streaming services offer content viewers a wide array of options giving them a chance to choose the one that appeals to them the most. These options are placed in categories making it easier to find your preferred content within the shortest time. It is also possible to preview content on https://www.msn.com/en-us/entertainment/rf-watch-online/ before watching it at no cost, thus making it easier to select the ones that match your taste.
It allows immediate playback
The content offered by online streaming services can be accessed at any time and from any location. It is often available in real-time making it possible to watch your favourite program at your schedule. Also, the media streaming services allow for immediate playback which ensures that you can access the content immediately after it has been aired or made available online. 
It eases parental control
Streaming media from various devices has also made it easier for parents to monitor the content that children watch online. Majority of streaming devices have parent control features that make it easier to restrict their content to those that are suitable for their particular age.
Guidelines for streaming media from PC to TV
Media streaming can be done using several devices but one of the most common ways to do it is by connecting your PC to the television. Fortunately, there are many tools that you can use to ensure the streaming goes on without a hitch. Some of the ways you can stream media is by using the options listed below.
Use an HDMI cable
Connecting your PC to the television using an HDMI cable is the simplest way of streaming media. Majority of laptops and TVs have HDMI ports that make it possible to connect cables allowing for streaming to be done using the two devices. In such cases, the television is used to display the content that is showing on the PC screen thus enhancing the viewing experience. The picture quality of the content displayed is determined by the resolution of the PC. However, the use of a cable can be limiting because most of them can only extend fifty meters or less if the connection is to be effective.
Use streaming sticks
Streaming sticks such as Roku are a great option for those seeking to watch various types of media content on television directly from your personal computer. The smart dongle has a feature referred to as Miracast, which allows the content on the computer to be mirrored on the television screen. Setting up the streaming stick is quite simple and only requires a Wi-Fi network to connect the two devices. Nevertheless, the Roku stick or device is more compatible with Windows computers more than iOS devices, with the latter needing assistance from a third party to increase its picture quality and reduce lagging.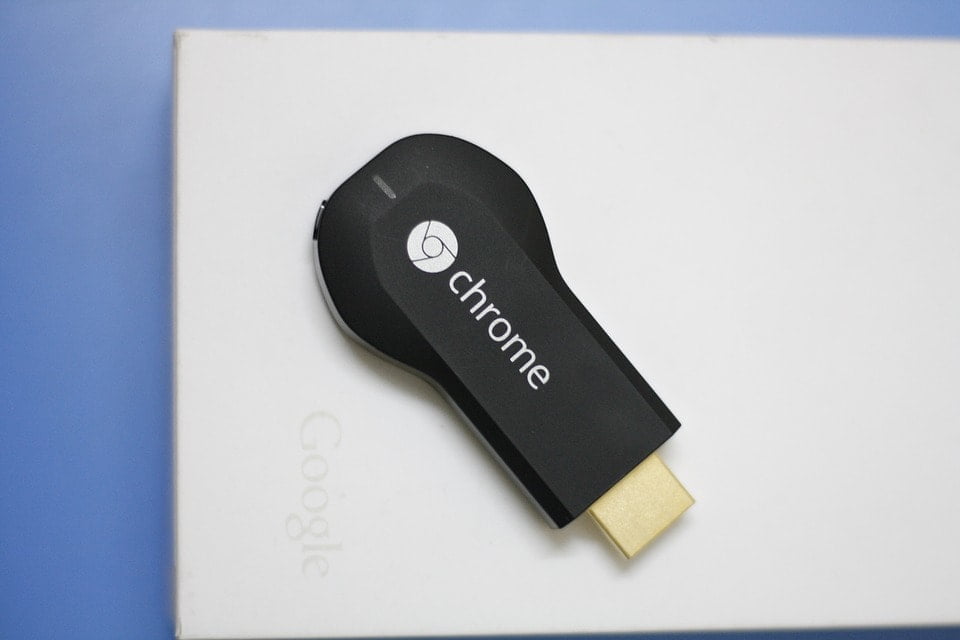 Use Google Chromecast
Plug and play options that are used for streaming media from a laptop to TV are quite popular with the most favourite being Google Chromecast. The device connects to the internet directly and used to stream audio as well as video to a larger screen from your computer. The micro-USB has a lot of features that are designed to make streaming much easier and faster. It is easy to configure and is controlled using a mobile phone connected to a Wi-Fi network, which acts as a remote. Additionally, Google Chromecast offers seamless streaming of content which is almost instant once the setup is done well.
In general, streaming media across two devices, specifically a PC and television are one of the best ways to enjoy high-quality entertainment at all times. Streaming different types of content on a big screen makes it more entertaining and fun for viewers. In most cases setting up a streaming device is quite simple and can be done within the shortest time. Alternatively, you can also hire a professional to set up the connection on your behalf. Most times, proper set up of the preferred streaming device allows you to enjoy watching a wide array of programs on your favourite online channels both locally and internationally.