Are you thinking about starting a septic tank business? Whether installation, cleaning or pumping, we are going to give you a detailed guide on how you can get started and thrive in this business.
Many households rely on septic tanks to get rid of their household waste and sewage. This business venture is, of course, not a tidy one, but you are sure to get good returns if you understand this industry pretty well.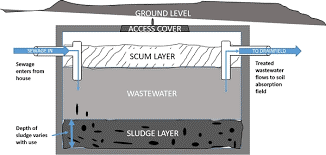 Homeowners are advised to have their septic tanks professionally inspected every year. Most people ignore this and wait until when their septic tanks get flooded before they can call for help. Once you open your startup, it is best that you encourage your customers to have regular maintenance due to risks that come with raw sewage.
In your business planning, come up with efficient ways on how to remind and notify your customers when their tanks are due for service. With an effective reminder system, you will surely greatly benefit from a stable revenue income.
What You Need For A Septic Tank Business
With essential elements and tools for this business startup, you can quickly launch it alone, or as a partnership, however, you wish. Here are the 3 main things you need.
Expertise
How well do you know this industry? Are you well conversant with the different concrete and plastic septic tanks? Septic tank pumping and maintenance isn't a hard thing, but you need to be an expert in what you do to impress clients.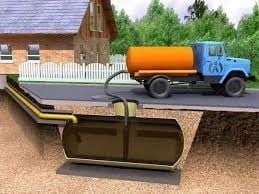 You should have some knowledge on how to maintain drains, grease taps, and other septic tank mechanics which will enable you to run the business well.
A pump truck is an essential tool for this business. You can choose to get an old one or purchase a new one depending on your budget. The truck's capacity and features are what will determine their price.
After waste extraction, you need a place to dispose of it safely. These places are usually within sewage treatment plants. Look around in your area and secure a disposal destination before starting on your first job.
Before you decide to get started and maybe acquire necessary tools for the business, here are some insightful tips you should also consider:
Check out the competition in your target area
Before you get started, it is brilliant that you find out if you are fit for the competition in your area.
You can check up your competitors online and learn about their strengths and weaknesses. This will help you come up with ways on how your venture can stand out and be successful.
Learn from other companies in this field
As part of your initial process of starting a septic tank cleaning venture, it is wise to talk to people who are already in this business. Although those in your area may not advise you as they wouldn't want to nurture a competitor, an expert from a different city or state can come in handy.
Business owners don't mind advising newbies as long as you are not going to compete with them Get out of your way and contact many of them until you find one who is willing to share their wisdom in this field.
Don't get into this venture with a fixed mindset that only a startup can do better. You can create a successful business with an acquisition unless you want some innovations. An acquisition is less risky because it has already been in place compared to a startup which you know nothing to expect.
Do your due diligence and decide on which one you are comfortable with and go for it.
How to start a successful septic tank business
• Create a business plan
Coming up with a workable business plan is a crucial step into starting a successful business. It might seem less important, but a business plan is one document that will determine how successful your septic tank business will be.
Additionally, a business plan can help you have conservative forecasts and metrics which will significantly put away some silly startup mistakes.
In your business plan, identify the following;
Initial cost
Your target market
Period it can take you to become stable
Name of business
• Establish a legal entity
Having a legal entity for your business is crucial as it keeps you safe from being liable on anything if your company gets sued. You can opt for the registered agent to help protect your company's privacy and also help you in compliance matters.
• Tax registration
Registration of state and federal taxes is an essential aspect of every business. Make sure you do this to avoid rubbing shoulders with the relevant authorities.
It is vital that you record your expenses and income is a business account so that you understand its financial progress. It also makes tax filing easy and straightforward.
• Create an accurate business accounting
Recording and keeping in track various expenses are also crucial for your business performance.
• Permits and licenses acquisition
Operating a business without permits and licenses from state authorities is dangerous as it can result in unwanted fines, and sometimes your business is at the risk of bringing shut down.
• Business insurance
Insurance is a critical asset for any business owner. Some states need compensation insurance for hiring employees. Check out on what is required so that you stay in line with everything.
• Brand definition
How people view your business is very critical to its success. Be sure to create a strong brand that will make you unique from your competitors.
• Create a web presence
In this era, most look for different services online. Having a business website will help customers learn more about the services you offer. Social media is also another powerful tool to attract customers.
A septic tank cleaning and pumping business is a sure way to make profits with the right approach. As much as it is a dirt ordeal, understanding the tricks will pay you back for your efforts.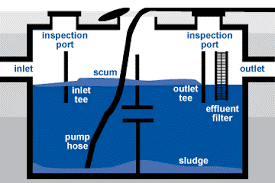 Get the right expertise you need, ranging from understanding about different plastic septic tanks and cleaning and maintenance process together with required tools, and you are good to go. If you need more information about how you can start a septic tank business, leave a comment below, and we will get back to you.